Kenyon celebrated more than 400 members of the Class of 2022 at its 194th Commencement ceremony Saturday, May 21, at 10:30 a.m. Exactly 24 hours later, more than 300 members of the Class of 2020 returned to campus to celebrate the College's 192nd Commencement, delayed due to COVID-19.
Commencement Weekend Remarks
'Venturing Into Unknown Skies'
Investigative journalist Sheila Coronel H'22 congratulates the "fresh thinkers, brave souls and explorers of ideas" in the Class of 2022.
'Where Does Community Truly Live?'
Television producer Samie Kim Falvey '96 urges the Class of 2020 to build community through "extraordinary actions in response to extraordinary times."
'Being Human Means Being Emotional'
Assistant Professor of Psychology Leah Dickens calls for graduates to "live life in full embrace" of their emotions.
'A Joyous Four Years'
Senior Class President Grant Holt '22 addresses his classmates at Kenyon's 194th Commencement.
Celebrating the Class of 2022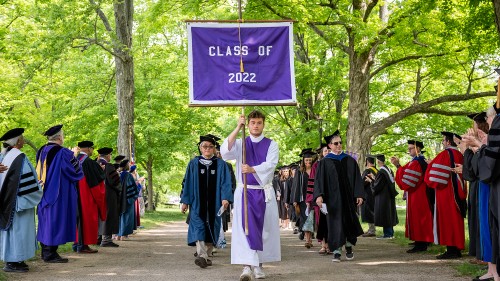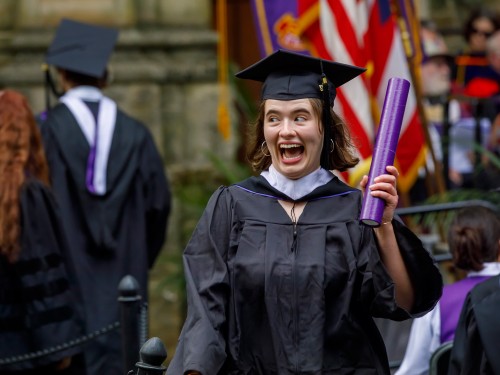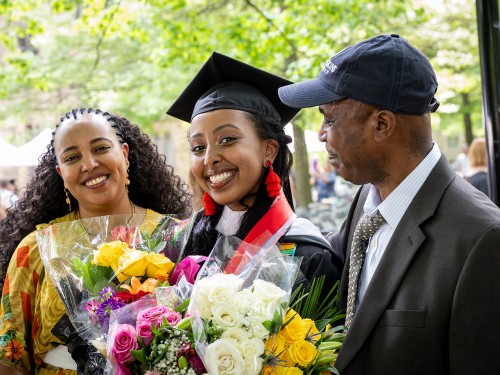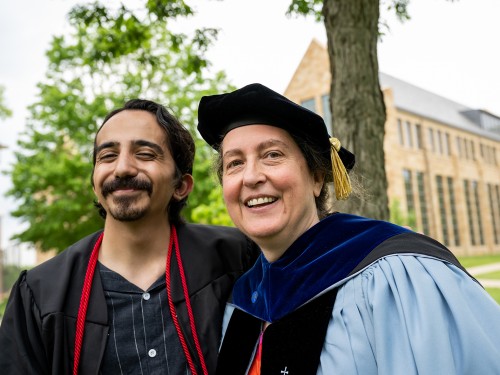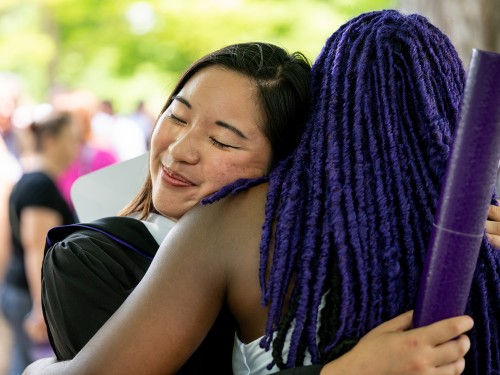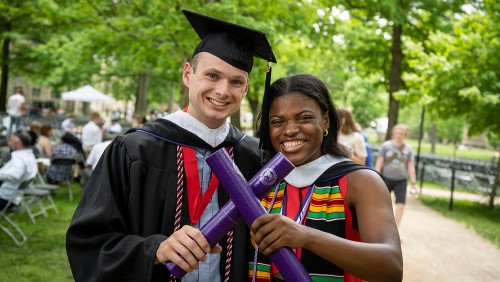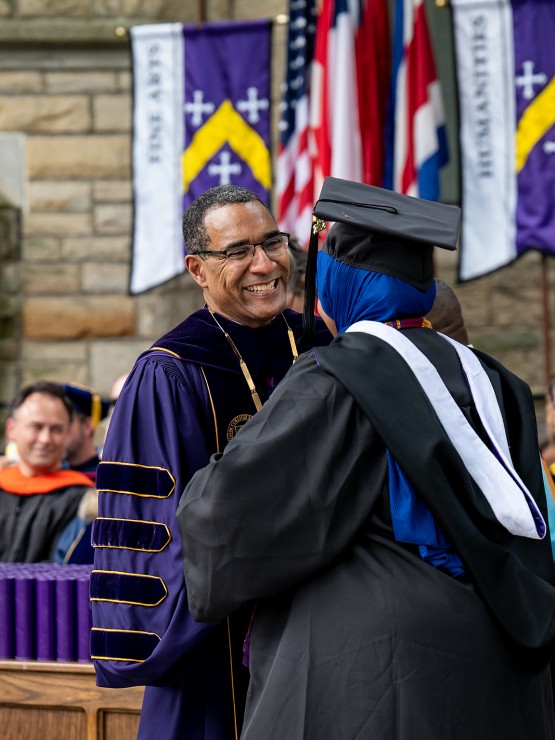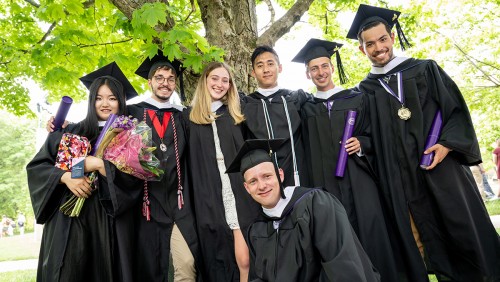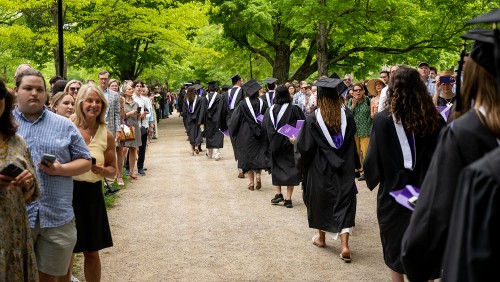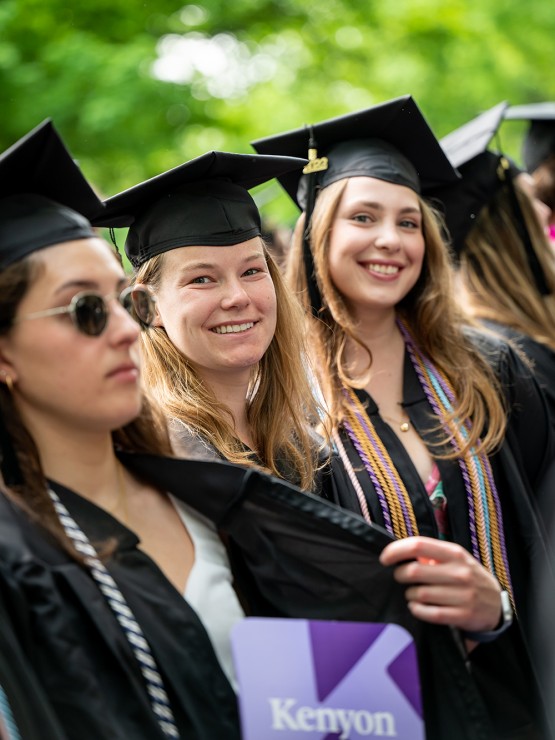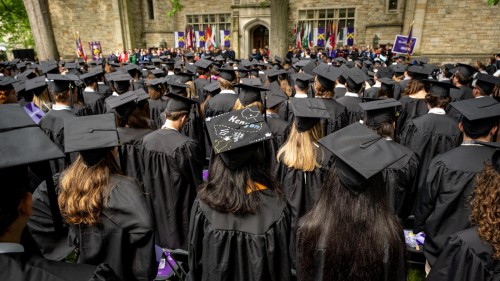 Celebrating the Class of 2020