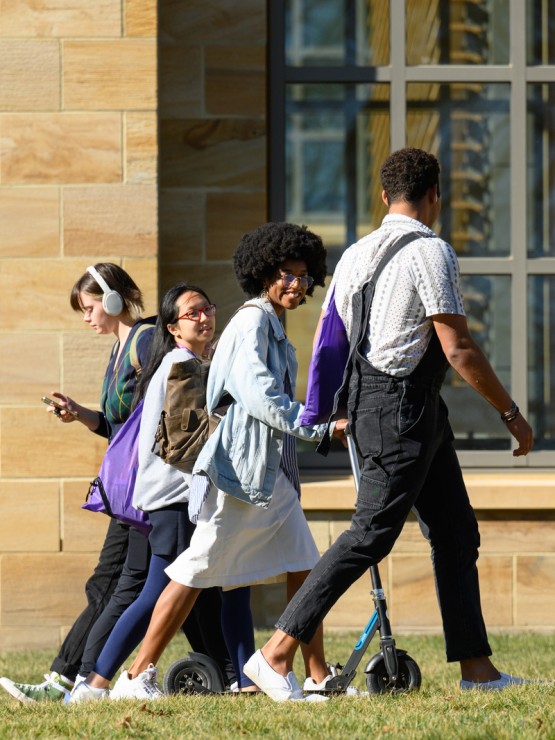 Kenyon
"The connections I have been able to make at Kenyon have shaped the way I view and move through the world."
India Glenn '24, an anthropology major from Boston, on the relationships she has formed with mentors like Assistant Professor of Anthropology Khadene Harris
Commencement Weekend 2023
Kenyon celebrated the Class of 2023 at its 195th Commencement ceremony on May 20.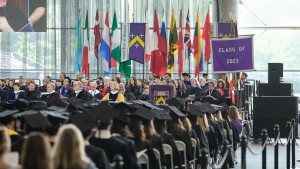 We build on our insights to tackle real-world issues.
We build on our insights to tackle real-world issues.
Recent Kenyon alumni pursuing careers in chemistry see their undergraduate research pay dividends.

Raya Kenney '25 navigates Capitol Hill, bureaucracy and fundraising to build a monument dedicated to the women who worked on the homefront during World War II.

For Kefa Memeh '22, the road to an Architectural Digest cover began with a love for color and photography.

Only five baccalaureate colleges, including Kenyon, are top producers of both students and faculty scholars; Kenyon is ranked as the number-one undergraduate institution for faculty scholars.
Mastery of a subject comes from understanding how to apply it to your life and the world around you.
We read "Beowulf" and "Beloved," study the structure of the ecosystem and the universe, debate questions of justice and raise our voices in assent.
Choose from more than 50 majors, minors and concentrations.

"One of the big questions we ask in public health is not 'How do l treat one person?' but 'How do I treat millions of people and ensure these things won't happen again?' "

100% of young alumni surveyed say they learned to write better at Kenyon.

Kenyon ranks eighth in the country (ahead of every Ivy) for the proportion of STEM grads to earn a doctorate in the field.