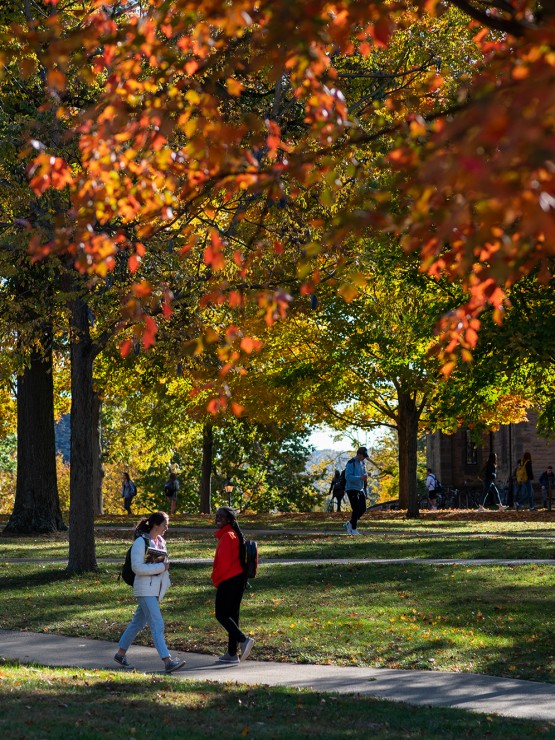 Kenyon
"Kenyon students take their time to listen to you and engage with the idea you're presenting. That is something we really need in the world right now."
Ubongabasi Asuquo '23, biology major
Kenyon asks: What's next for American democracy?
Kenyon asks: What's next for American democracy?
Kenyon grads working in politics, journalism, education and foreign service explore this central question.

Examine how a functioning country can descend into chaos in the political science seminar "Civil Wars and Failed States."

Learn how "Pod Save America" host Tommy Vietor '02 waxed philosophical at Kenyon, hitched a ride to the White House with a hotshot senator and ended up as an influential voice to millions of ears across America.
Kenyon alumni are well positioned to engage in open, frank and civil dialogue to illuminate this moment in American politics.
We read "Beowulf" and "Beloved," study the structure of the ecosystem and the universe, debate questions of justice and raise our voices in assent.
Choose from more than 50 majors, minors and concentrations.

"In 'The Expansion of International Society,' a man I had questioned in Congress during my internship was the writer and subject of two books for class discussion. "

100% of young alumni say they learned to write better at Kenyon.

Kenyon ranks eighth in the country (ahead of every Ivy) for the proportion of STEM grads to earn a doctorate in the field.