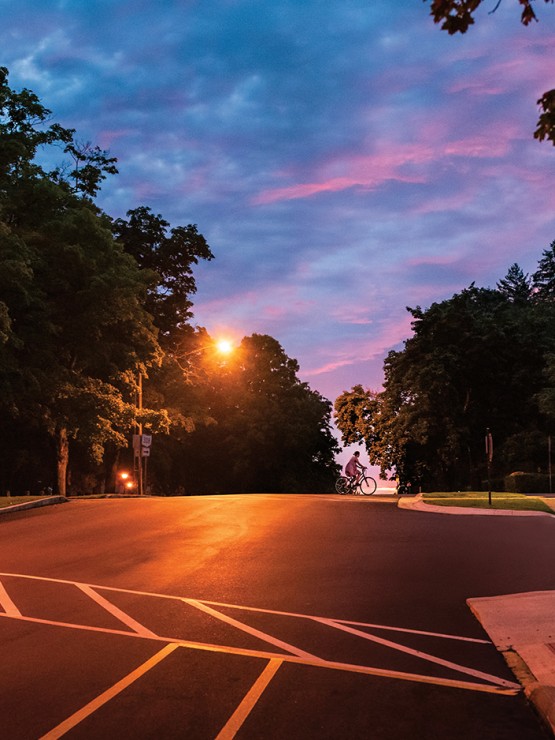 Kenyon
"The sprawling fields and open sky are the 'almost there' of the drive to Kenyon ... "
Emma Sniegowski '18 of Philadelphia recalls her first visit to Gambier, Ohio.
Tune in to the sounds of Kenyon.
The tranquility of nature surrounds Kenyon, but that doesn't mean we keep still.

We read "Beowulf" and "Beloved," study the structure of the ecosystem and the universe, debate questions of justice and raise our voices in assent.
Choose from more than 50 majors, minors and concentrations.

"One of the big questions we ask in public health is not 'How do l treat one person?' but 'How do I treat millions of people and ensure these things won't happen again?' "

100% of young alumni say they learned to write better at Kenyon.

Kenyon ranks eighth in the country (ahead of every Ivy) for the proportion of STEM grads to earn a doctorate in the field.
Together, we're starting a new academic adventure.
Together, we're starting a new academic adventure.
We enlisted some students to provide a sneak peek inside the new Chalmers Library. Here's what they saw.

A member of the Class of 2024 describes Kenyon's first Sophomore Sing.
The new library is a hub for undergraduate research and academic and career advising.