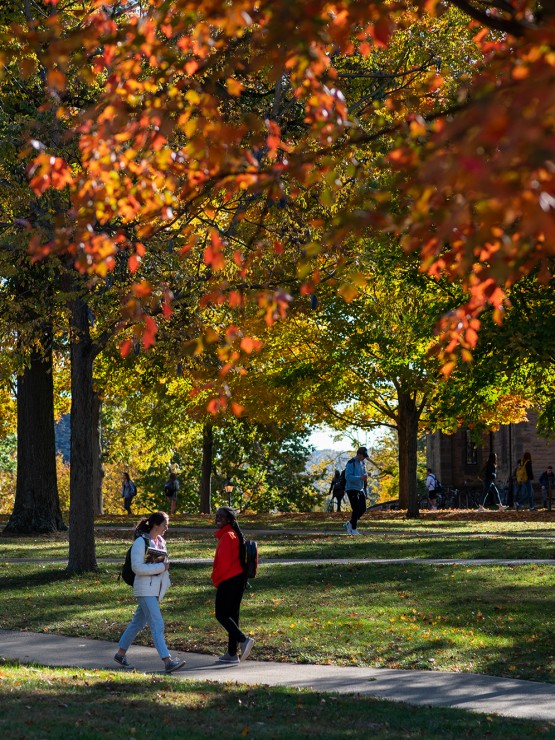 Kenyon
"Kenyon students take their time to listen to you and engage with the idea you're presenting. That is something we really need in the world right now."
Ubongabasi Asuquo '23, biology major
Tune in to the sounds of Kenyon.
The tranquility of nature surrounds Kenyon, but that doesn't mean we keep still.

We read "Beowulf" and "Beloved," study the structure of the ecosystem and the universe, debate questions of justice and raise our voices in assent.
Choose from more than 50 majors, minors and concentrations.

"In 'The Expansion of International Society,' a man I had questioned in Congress during my internship was the writer and subject of two books for class discussion. "

100% of young alumni noted their ability to write well as the skill that most benefited their careers.

Kenyon ranks eighth in the country (ahead of every Ivy) for the proportion of STEM grads to earn a doctorate in the field.
Coming together with common purpose
Coming together with common purpose
President Sean Decatur votes to honor the courage and resilience of those who have come before him.

Is the American experiment still viable? Kenyon alumni experts are exploring that question in a virtual series.
Our success depends on the proactive measures we take every day to safeguard the health of our community.