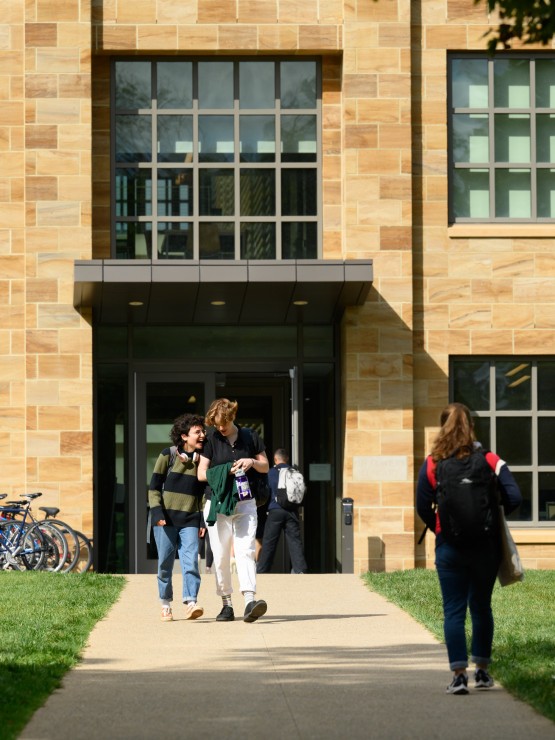 Kenyon
"The real truth is that nobody here is acting about what they're saying or doing. I just love the incredible state of such a genuine place."
Ethan Parks '24, a modern languages and literatures major from Fort Worth, Texas, on the Kenyon community
With Great Attention
As President Decatur steps into a new role leading one of the world's top science museums, he reflects on all that he's learned at Kenyon.

Science and nature writing fellow Geetha Iyer finds inspiration in the ordinary.

Yohanca Delgado '06 and Elliott Holt '97, two of the 35 creative writers who won 2022 NEA Fellowships, talk writing and their Kenyon experience.
In Their Own Words
Meet the students who call Gambier, Ohio, home, and see how they're crafting their own Kenyon experiences.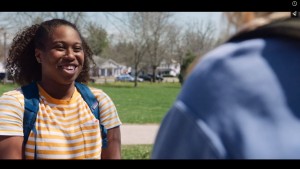 We read "Beowulf" and "Beloved," study the structure of the ecosystem and the universe, debate questions of justice and raise our voices in assent.
Choose from more than 50 majors, minors and concentrations.

"One of the big questions we ask in public health is not 'How do l treat one person?' but 'How do I treat millions of people and ensure these things won't happen again?' "

100% of young alumni surveyed say they learned to write better at Kenyon.

Kenyon ranks eighth in the country (ahead of every Ivy) for the proportion of STEM grads to earn a doctorate in the field.