From summer programs to year-round projects, students collaborate with faculty experts on research opportunities that hold the potential to change the world.


Summer Research Opportunities
Research takes center stage during the summer months at Kenyon—more than 75 students take part in research projects covering the natural sciences, humanities, social sciences and fine arts.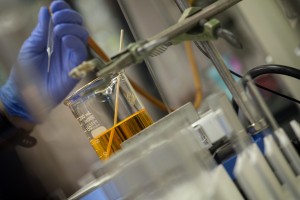 Kenyon consistently produces Goldwater Scholars, the premier award for undergraduate research in the sciences.