Let's get to know each other.
Whether you're just getting to know Kenyon or ready for a more in-depth look at what distinguishes our community, we have an option for you.

On-Campus Visits
We are now offering on-campus visit appointments for high school seniors, transfer students and their families. Receive the full attention of an admissions director, who will take a socially distanced outdoor walk down Middle Path with you and your family.

At this time, we are unable to accept new reservations for on-campus visits.
Take a self-guided tour of campus.
Experience every angle of Kenyon on your own — from Peirce Hall to Wiggin Street Coffee to the Kokosing River.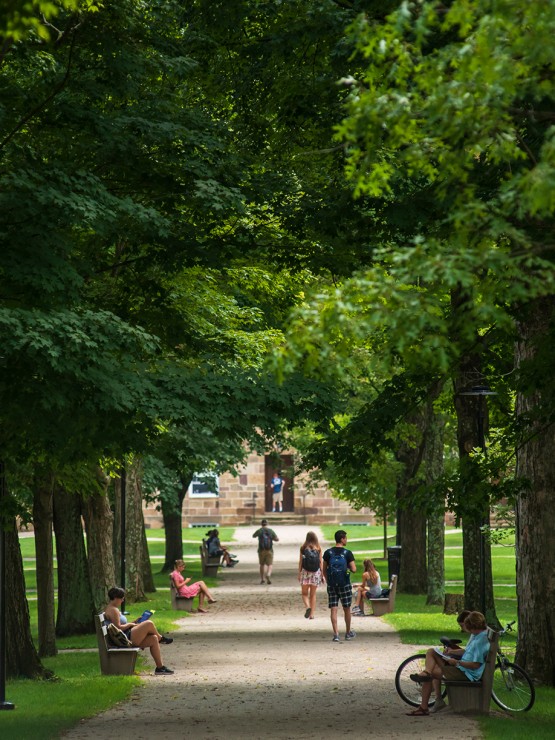 Location
Office of Admissions
Ransom Hall
Kenyon College
Gambier, Ohio 43022