The Kenyon experience is inextricably linked to the beauty of the College's location.
The sense of well-being that pervades this community — the sense of living in a charmed realm — stems not only from the loveliness of the campus itself but also from the surrounding hills, farmland and forest. Landscape and river offer views that please the eye and nourish the spirit. It is virtually impossible to imagine Kenyon without those views.
The College cannot take its setting for granted, however. Growth and development are changing the landscape of the entire Mount Vernon area. It is imperative that Kenyon act, as necessary, to preserve the surroundings it so cherishes. In recent years, the College has added to its contiguous land holdings as opportunities arose and funds became available. Now, more than ever, Kenyon needs the resources to continue this practice, even to expand it.
In 2020, the Philander Chase Conservancy celebrated 20 years of conservation efforts.

The Knox County Park District has acquired Coshocton Road property from the Philander Chase Conservancy, conserving the land in perpetuity.
Conservancy Earns National Recognition
The Philander Chase Conservancy is pleased to announce it has been accredited through February 2027 by the Land Trust Accreditation Commission, an independent program of the Land Trust Alliance.
A Celebration of Kenyon Green Initiatives
Celebrate 25 years of the Brown Family Environmental Center, 20 years of the Philander Chase Conservancy, 5 years of the Kokosing Nature Preserve, and learn more about the Kenyon Farm and plans for the next 25 years.
Lasting Legacy
Over the past 20 years, the Philander Chase Conservancy has protected 62 farms and properties totaling 5,500 acres of land.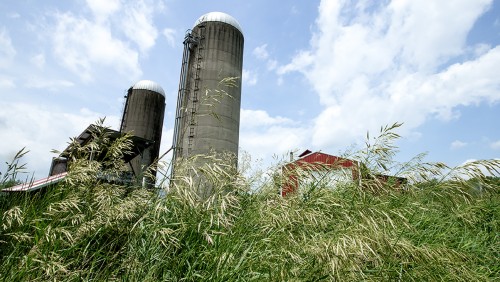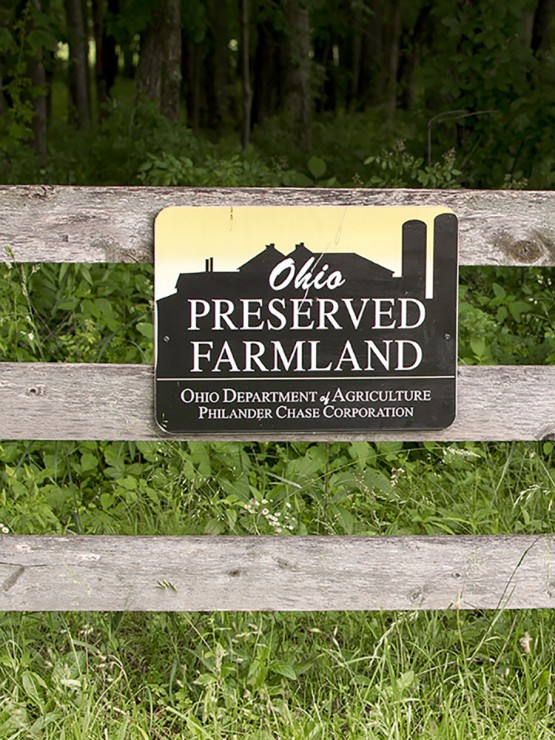 A Knox County Almanac
Conservancy staff and student interns reflect on the importance of enjoying and protecting the natural beauty of the farms, woodlands, waters and open spaces surrounding Kenyon.
The Robert Francis Hall Family
Philander Chase Conservancy Director Lisa Schott and members of the Hall family discuss the Hall Family Farm, which was established in 1851 and has received the Ohio Sesquicentennial Farm Certificate, and the importance of protecting traditional farmland in Knox County.


Location
Philander Chase Conservancy
Woollam House
306 Gaskin Avenue
Gambier, OH 43022