Green Burial
The Kokosing Nature Preserve is a conservation burial ground located in the picturesque countryside of Gambier, Ohio. A project of the Philander Chase Conservancy, Kenyon College's land trust, the preserve will offer a natural burial option on twenty-three acres of restored prairies and woodlands.
Green burial is a growing trend but hearkens back to a centuries-old tradition. In a green burial, the deceased are not embalmed and caskets are not placed inside underground metal or concrete vaults. Rather, the deceased are placed in shrouds or biodegradable caskets, typically made of wood or other natural materials. Graves can be marked by natural, engraved stones that lie flat and are typically fewer than three inches above the ground. 
How Death Keeps History Alive
"There's very little artifice to the American story when you look at how we treat the dead," according to author and historian Greg Melville '92.
A New Type of Closure
In June 2022, NBC4 highlighted the experience of a green burial in an article, including a video, about Kokosing Nature Preserve.
Restful Prairies
The Kokosing Nature Preserve is the first conservation burial ground in the nation to be affiliated with a college or university land conservancy.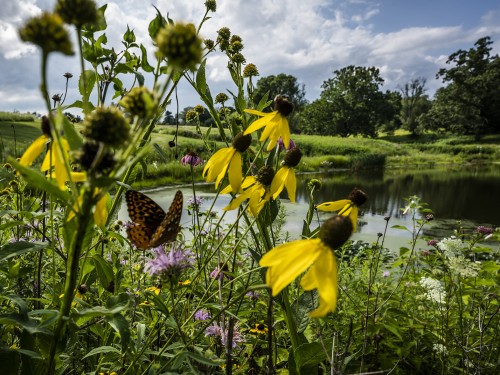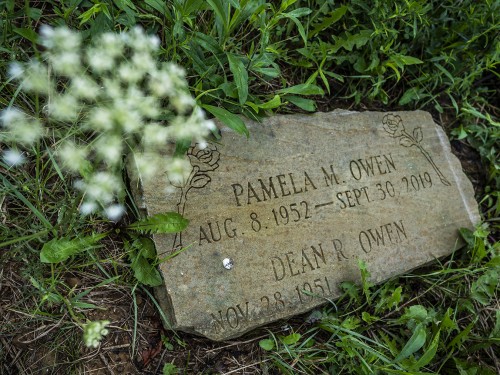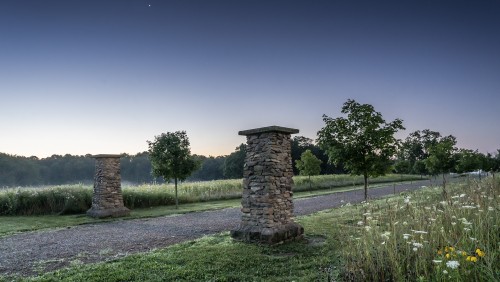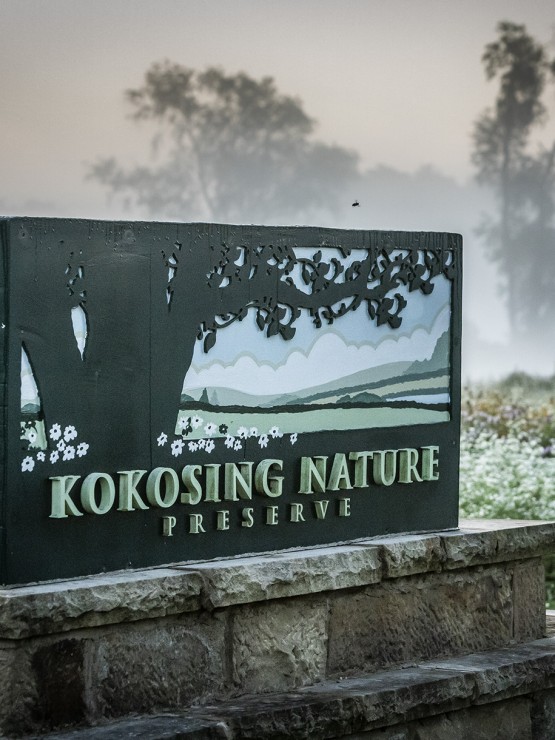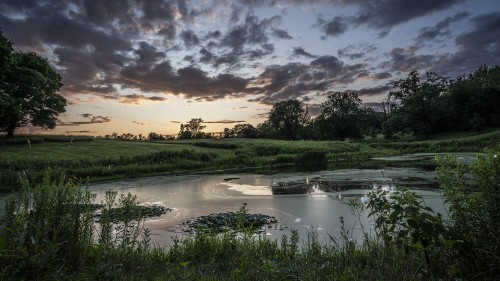 Reception Center Available to Rent
Have you been searching for a space to rent for a bridal shower, rehearsal dinner, or other gathering or event? The newly renovated Kokosing Nature Preserve reception center is available to rent.
Location
The Kokosing Nature Preserve is located in central Knox County, approximate fifty miles northeast of Columbus. The preserve is located at 10620 Quarry Chapel Road, one mile northeast of the Village of Gambier and the campus of Kenyon College.
Location
Woollam House
306 Gaskin Avenue
Gambier, OH 43022