Samie Kim Falvey '96, president of film production company Picturestart and former chairman of Imagine Television, will be the featured speaker at Kenyon's rescheduled 192nd Commencement for the Class of 2020 on May 22, 2022.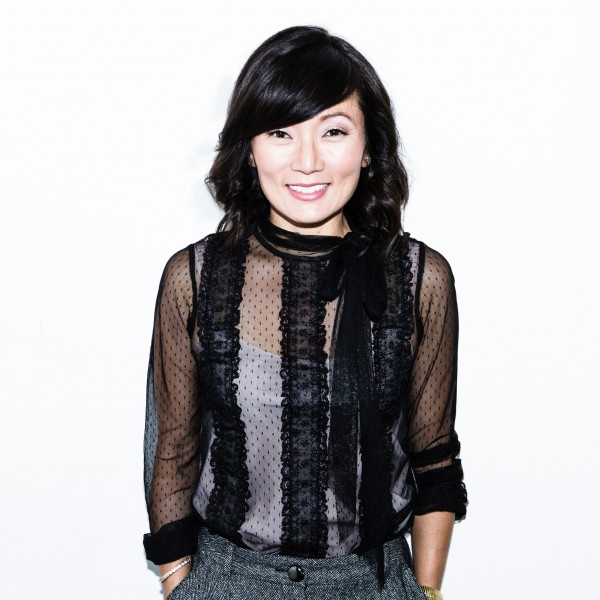 Through her accomplished career in Hollywood, Falvey has played a lead role in shaping some of America's most popular and lauded television shows. As executive vice president of comedy development at ABC Entertainment, she guided to screens "Black-ish," "Fresh Off the Boat" and "Modern Family," among other series. Previously, she worked at Fox on shows including "The Bernie Mac Show" and "Ally McBeal."
In 2020, Falvey was announced as the College's first Asian American Commencement speaker, but the COVID-19 pandemic forced the postponement of an in-person graduation ceremony for the Class of 2020, who were recognized in a virtual event at the conclusion of their Kenyon careers. She was nominated by a committee of faculty, staff and students, and President Sean Decatur extended the invitation to deliver the address. Kenyon will award Falvey an honorary doctorate of humane letters in recognition of her achievements in the entertainment industry.
"For decades, Samie Kim Falvey has shown tremendous leadership in ensuring that television not only entertains us, but that it also accurately reflects the diverse array of American life," Decatur said. "She has served as a model of the ways in which one can apply their liberal arts education to transform the world around them."
Falvey joined Kenyon's Board of Trustees in fall 2018 and served a four-year term on its Budget, Finance and Audit Committee as well as its Diversity Committee. An English major at Kenyon, Falvey also dazzled on the Ladies field hockey team. She was named an All-American her junior and senior years — serving as the second All-American in program history — and led as team captain her senior year. In recognition of Falvey's team leadership and her many athletic accolades, Kenyon inducted Falvey into its Athletics Hall of Fame in 2013.