Julie Kornfeld began her presidency at Kenyon on October 1, 2023. A champion of interdisciplinary collaboration, curricular innovation and cross-cutting institutional partnerships, Kornfeld previously served as vice provost for academic programs at Columbia University and as vice dean for education at Columbia's Mailman School of Public Health.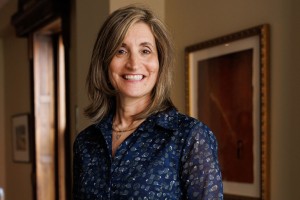 The Kenyon College Board of Trustees voted unanimously on June 14, 2023, to approve the appointment of Julie Kornfeld after a national search.
Meet Julie Kornfeld - related video

"In Kenyon, I see an institution whose vision and values are well established, resonant and aligned with my own — and one that is well positioned for the future."

20 things to know about Kenyon's twentieth president that you won't find on her resume.
Location
Office of the President
Ransom Hall
Kenyon College
Gambier, Ohio 43022