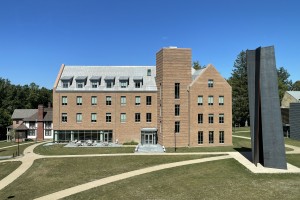 First Person: Student Life at Kenyon
Reflections on starting senior year at Kenyon.
Portraits by Prince Adablah '23 and Ayman Wadud '25.
A Love Letter to Take Five
Interested in becoming a student blogger? Kenyon's Office of Communications is currently hiring. Check out the job description and apply via Handshake.