Campus Work Updates
Kenyon undergraduates are first and foremost students, and the College believes that it can best meet students' financial needs by working directly with students and their families rather than with a union. Read all campus work news.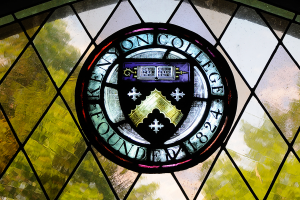 On Dec. 11, 2020, President Decatur and the Board of Trustees announced the College would not voluntarily recognize a union of student workers.
The National Labor Relations Board has ordered a full hearing to consider important legal questions raised by a petition for a union election.

As a group of students announce an April 11, 2022, work stoppage, the College will continue normal operations.
A spike of positive tests among students has occurred this week, and cases are rising in Knox County as well.

Cases remain low on campus and in Knox County; but remember that COVID-19 is still with us as the end of the semester approaches.
On July 15, 2020, Kenyon announced that updates to policies related to sexual harassment and misconduct and discrimination.

On May 6, 2020, Civil Rights/Title IX Coordinator Samantha Hughes shared that the Department of Education has issued new federal Title IX regulations.
Location
Office of Communications
Sparrow House
221 N. Acland St
Kenyon College
Gambier, Ohio 43022