Campus Work Updates
Kenyon undergraduates are first and foremost students, and the College believes that it can best meet students' financial needs by working directly with students and their families rather than with a union. Read all campus work news.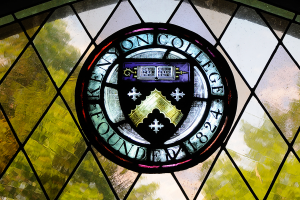 On Dec. 11, 2020, President Decatur and the Board of Trustees announced the College would not voluntarily recognize a union of student workers.
The National Labor Relations Board has ordered a full hearing to consider important legal questions raised by a petition for a union election.

As a group of students announce an April 11, 2022, work stoppage, the College will continue normal operations.
As we return to Gambier for the spring semester, we should remain aware that COVID-19 is still with us. The Kenyon community is advised to take appropriate precautions.

When traveling for Thanksgiving break, be aware of COVID-19 conditions at your destination and take appropriate precautions. Testing before returning to campus is strongly recommended.
Kenyon's results from the 2022 Higher Education Data Sharing Consortium Sexual Assault Campus Climate Survey are now available.

The Office for Civil Rights provides a Fall 2022 campus update on Title IX regulations, an Accessibility Working Group, upcoming programs and more.
Location
Office of Communications
Sparrow House
221 N. Acland St
Kenyon College
Gambier, Ohio 43022