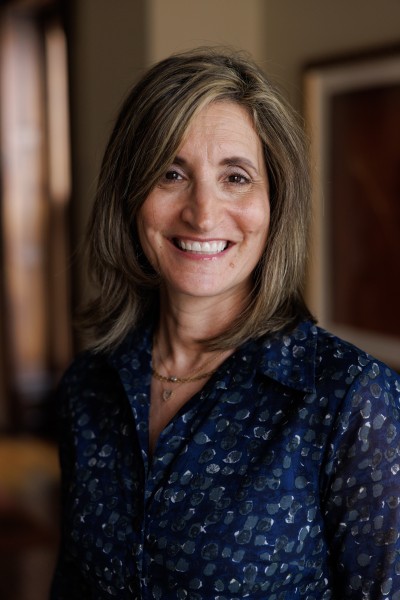 Julie Kornfeld was appointed Kenyon's 20th president in June 2023 after a national search for a bold and courageous leader equal to the College's ambitious third century. Prior to assuming the Kenyon presidency, Kornfeld served as vice provost for academic programs at Columbia University and as vice dean for education at Columbia's Mailman School of Public Health, where she also was an associate professor of epidemiology.
A champion of interdisciplinary collaboration, curricular innovation and cross-cutting institutional partnerships, Kornfeld has a proven history of forging new paths for research, study and real-world impact. She is particularly attuned to the ways in which a liberal arts education equips students to address the complex issues that shape society.
During her tenure at the Mailman School of Public Health, she established an undergraduate concentration in public health for Columbia College and Barnard College students and launched unique dual-degree partnerships with Vassar College, Dickinson College and Columbia College, enabling students to earn a bachelor's degree from a liberal arts college and complete an accelerated masters program at Mailman.
Kornfeld previously served as assistant dean of public health at the University of Miami Miller School of Medicine, where she developed innovative interdisciplinary public health programs and launched the nation's largest integrated four-year dual degree in medicine and public health. Prior to her service as assistant dean, she was the program director for the National Cancer Institute's Cancer Information Service at the Sylvester Comprehensive Cancer Center at the University.
A skilled epidemiologist and devoted educator, Kornfeld has taught numerous courses in public health and medicine and advised students across disciplines looking to improve the health of their communities and our global society. Her experience in pedagogy and program development is matched by her passion for teaching and mentoring of students, earning her the University of Miami's Outstanding MPH Faculty Member award for teaching and mentoring students.
Kornfeld has a demonstrated commitment to ensuring that those working to address the challenges of the world represent the diversity of the world. She helped to establish Mailman's first Office of Diversity, Culture and Inclusion and led efforts to examine the equity of the school's organizational structures.
Both as a researcher and an administrator, Kornfeld has a keen understanding of complex systems and the people who influence them. She has great strength in interpreting not just data but the structural, cultural and interpersonal dynamics shaping them. Kornfeld was the principal liaison for Columbia's reaccreditation and its representative to COFHE, a research consortium of highly selective colleges and universities focused on access.
Success both in and out of the classroom is the foundation for Kornfeld's commitment to the health and wellness of students, faculty and staff. She has overseen federally funded research programs and grants as well as presented and authored numerous publications in the areas of health communication, health disparities and public health education.
Kornfeld grew up in Philadelphia. After earning a bachelor's degree in journalism from Boston University, she worked in television and the nonprofit sector before receiving her master's in public health and doctorate in epidemiology from the University of Miami Miller School of Medicine.
Kornfeld is married to Fred Silverman, a journalist and television producer who currently serves as chair of broadcast journalism at the New York Film Academy. They have three adult children — Dylan, Morgan and Ely — all educated at liberal arts colleges. In her spare time, Kornfeld enjoys the outdoors, hiking, biking and exploring nature. She is also an avid reader and cook.