As climate change becomes an increasingly pressing issue, how can policymakers promote green spaces while avoiding the pitfalls of eco-gentrification? Economics major Mallory Richards '19 and Assistant Professor of Economics Katie Jo Black interrogate this issue through research they recently published in the Journal of Landscape and Urban Planning.
A group project that Black assigned in her fall 2018 "Urban and Regional Economics" class sparked Richards' interest in eco-gentrification — how the introduction of green spaces changes housing demand and displaces lower-income residents. Using geographic information system (GIS) software, Richards and classmates Sam Lipscomb '19, Ross Scheinberg '19 and Mike Wakin '19 explored the effect that the development of New York City's High Line elevated park had on nearby property values. At the end of the semester, Richards approached Black about turning the project into an independent study, with the goal of developing and publishing her findings.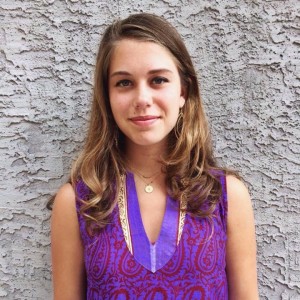 "You can learn a lot in the classroom, but taking on a project or doing an independent study for me was a totally different kind of learning," Richards said. "I had a whole semester to research and write about something so interesting to me and I got course credit for it — what could be better?"
Richards and Black found that the introduction of the High Line had a varying effect on nearby home premiums depending on their distance from the green space; homes within 0.1 miles (directly adjacent to the High Line) rose in value 35.3% more than homes within 0.1-0.4 miles. Their analysis also showed that homes at relatively the same height as the High Line increased in value more than homes with higher or lower elevations. Richards also shared the findings through an essay published in Scientific American.
The breadth of faculty expertise in Kenyon's economics department combined with small class sizes helps foster these close faculty-student research collaborations, Richards and Black both noted.
"Economics also touches a lot of other fields, so it was a great lens to explore sociological, environmental and behavioral topics through," said Richards, who currently works in real estate finance.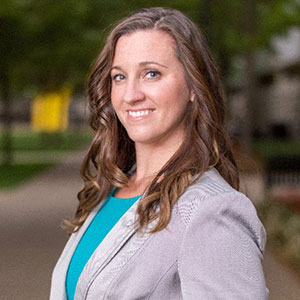 "Giving students a behind-the-scenes look at the publication process helps them to make well-informed decisions regarding things like graduate school. So these student-faculty research projects help give students more information, which in turn helps to make optimal career decisions," said Black, whose research focuses in part on green spaces and property valuation.
"My favorite part of this process was seeing Mallory become an independent researcher. She was amazingly autonomous, organized and thorough. When I reflect on the difference between our final project and her first presentation, I am truly proud of her growth as an academic researcher."
Black added: "It's well-known that economics is a male-dominant field, the pipeline tends to leak female economists as it goes along and the pandemic has disproportionately affected women's research productivity. Given all three of these factors, I can't give Mallory, the Kenyon economics department and Kenyon itself enough credit for getting this project through to the end. This is a special project and I am very proud to have had a part in it."