Hao Zhou loves seeking great meaning in unexpected places.
The assistant professor of film — who grew up in rural China and didn't watch a movie in a cinema until they were in college — has made it their mission to tell the stories of the excluded and underprivileged.
As a college student, that led to an award-winning fictional film about queer sex workers and, later, a short documentary on a nonbinary aspiring nurse from China trying to build a gender-affirming life in rural Iowa.
"I just want to tell a story from a different kind of background and perspective because that intersection of queer, immigrant and underprivileged background convened through me personally," they said.
Now, Zhou, who uses he/they pronouns, has turned their camera lens to a nonbinary costume designer from Guam after being selected for a short documentary lab by streaming giant Hulu and the IF/Then Shorts program.
This year's lab cohort included three film teams that were announced in June. Each received $30,000 in production funding and extensive mentorship opportunities and creative support. Hulu has the option to acquire the resulting films, each of which will highlight LGBTQ+ stories.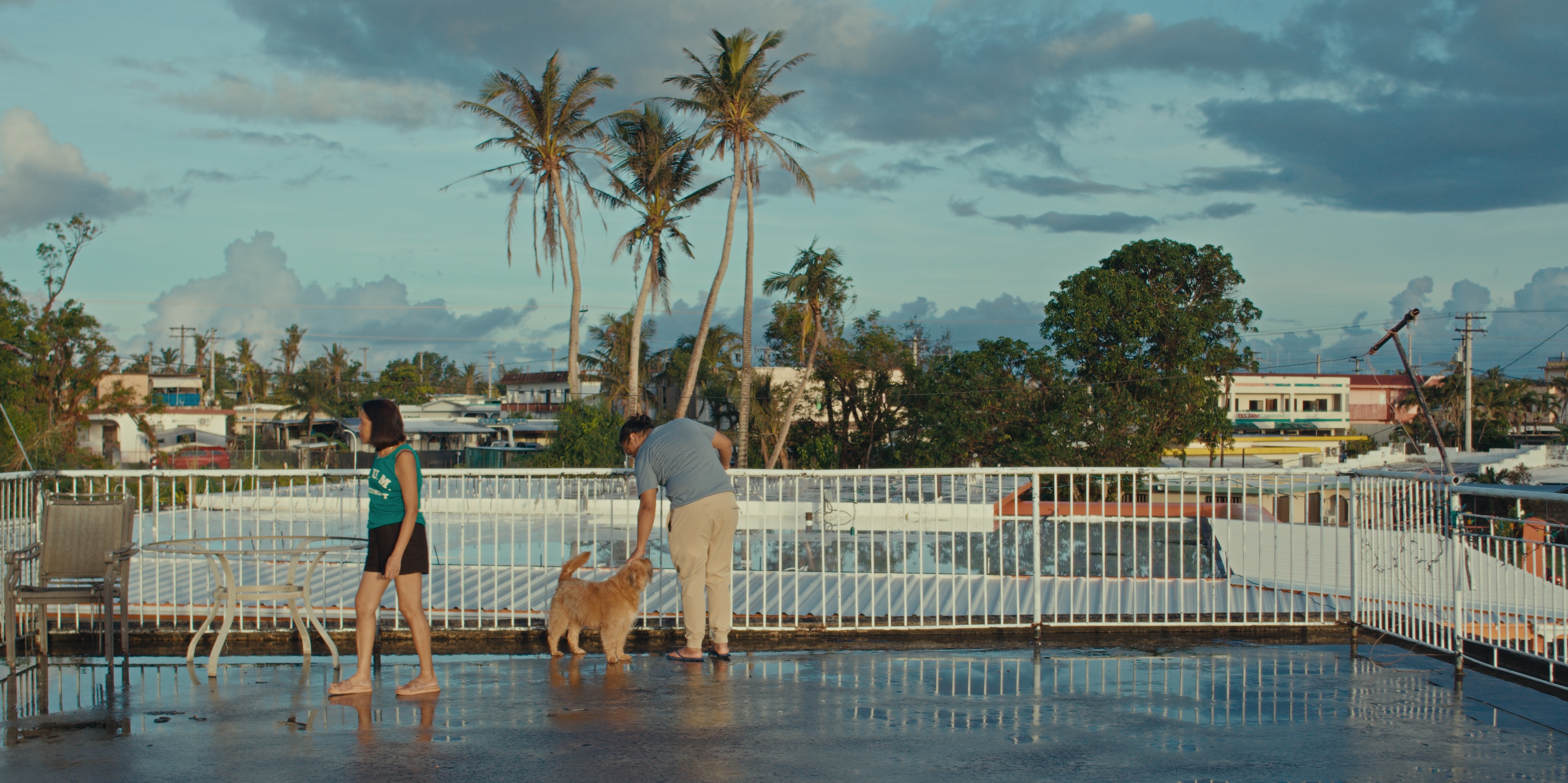 Zhou's project, called "Wouldn't Make It Any Other Way," is about a costume designer who reunites with their family and culture when they travel from Iowa to their homeland of Guam to create costumes for a children's theater production. It currently is in post-production.
Zhou met the subject of the film as a graduate student at the University of Iowa and immediately recognized their uniqueness.
"This person is really colorful and charismatic, and that will be shown throughout the film," they said.
Having support to make a film with LGBTQ+ themes is particularly important to Zhou given their past experience.
"My first film I made with my classmates without any budget," they said. "It wasn't well-received by my university because it's about queer sex workers."
That didn't stop "The Night" from premiering at the Berlin International Film Festival in 2014 and kickstarting a series of successful films by Zhou. "Frozen Out," a short film made while they were a grad student in Iowa, won a Student Academy Award in 2021. And "Here, Hopefully," their short documentary about a nonbinary nurse, aired in June on PBS as part of the "Homegrown Future Visions" series.
To Zhou, it's all a continuation of the tradition of unblinking LGBTQ+ storytelling that gave them the confidence to tell diverse queer stories in the first place — and which they hope will encourage others to do the same.
"Queer films were really influential for me in my undergraduate years and it continues still," they said. "Without that kind of representation, I probably would feel different about myself."
Caitlin Mae Burke, co-director of IF/Then Shorts who is serving as executive producer of "Wouldn't Make It Any Other Way," called Zhou a rising star.
"The way that they tell stories really elevates what could be smaller narratives. They have such a distinct style," she said. "Whatever they do, they're just going to knock it out of the park."
Burke, who is based in Brooklyn, said the current project — expected to be about 20 minutes long and debut at a film festival in early 2024 — has "incredible energy … right out of the gate."
"This is a film that really announces itself and has such a clear voice. It's certainly one that we're very proud of," she said. "I'm really excited to be supporting the next project from someone that we think is just a standout voice."
IF/Then Shorts is an initiative of Field of Vision that helps short film documentarians break barriers to access in the film industry. It targets filmmakers who may have been systemically excluded and who focus on communities away from New York City and Los Angeles.
In addition to financial and other support provided by IF/Then Shorts, Zhou's project also received funding from the Kenyon Provost's Office.
Jonathan Tazewell '84, Thomas S. Turgeon Professor of Drama and Film and chair of the Department of American Studies, said the way his colleague's work opens up channels of conversation is inspiring.
"He is this incredibly talented filmmaker who happens to be queer and who happens to be Chinese, and those identities inform his work in such really beautiful and interesting ways," Tazewell said.
Zhou's diverse background and talents are a boon to students in the classroom, too, he said.
"Students get to see that filmmakers don't just have to be one thing or another thing — they can be many things. His work explores narrative and documentary, and he is a kind of multifaceted and multitalented artist, too, in the way that he works. That's a great example for them."