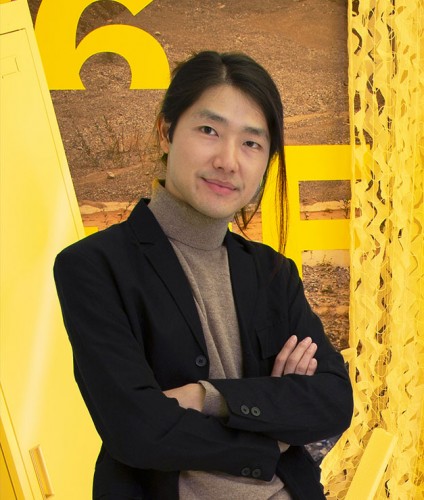 Hao Zhou is a filmmaker from southwest China. Zhou's films often center on characters seeking joy despite structural oppression and have been screened at the Berlinale, Hong Kong, Sarajevo, Frameline, BFI Flare and other international festivals.
Zhou's first feature film, "The Night," premiered at the 64th Berlinale and won the Critics' Prize at Black Movie (Geneva, Switzerland). In 2021, Zhou's short film "Frozen Out" won a Gold Medal at the 48th Student Academy Awards and was selected by the British Council's Five Films For Freedom, a global LGBTQ+ rights campaign.
An alum of Cannes' Résidence, Berlinale Talents, and Talents Tokyo, Zhou has make work with support from Firelight Media, the Iowa Arts Council, Talents Tokyo/TOKYO FILMeX, Art With Impact, and the University Film & Video Association among other organizations.
Education
2022 — Master of Arts from University of Iowa
2022 — Master of Fine Arts from University of Iowa
In this course we will consider the collaborative nature of filmmaking and how its various crafts combine to tell stories with perhaps the greatest mass appeal of any artistic medium. We will explore dramatic narrative structure, mise-en-scène, cinematography, editing and film genres as they have been used and advanced in the history of cinema. In addition to regular class meetings, attendance at weekly film showings is required. This course includes an introduction to film production where students are expected to write, direct and film short projects in collaboration with their classmates. This course is ideal for first-year students and is required for the major. No prerequisite. Generally offered once a year.
This course will focus on the understanding of cinema through the practical application of pre-production and post-production techniques. Students will learn the art of telling a story on screen by taking on the roles of the major positions in a film production, including producer, director, actor, cinematographer and editor. This course will be taught at the Wright Center in Mt. Vernon. This counts toward the production course requirement for the major. Prerequisite: DRAM 111 or FILM 111. Generally offered every year.