During the 2021-22 academic year, Kenyon's impressive list of NCAA Postgraduate Scholarship recipients improved by three. The additions of Emma Becker '22, Marcus Hong '22 and Emmie Mirus '22 brought Kenyon's overall total to 89 recipients, the second-best tally among all NCAA Division III institutions.
Scholarships are awarded to student-athletes who excel academically and athletically, and who are at least in their final year of intercollegiate athletics competition. The NCAA awards up to 126 postgraduate scholarships annually. The one-time, non-renewable scholarships of $10,000 are awarded three times a year corresponding to each sport season (fall, winter and spring).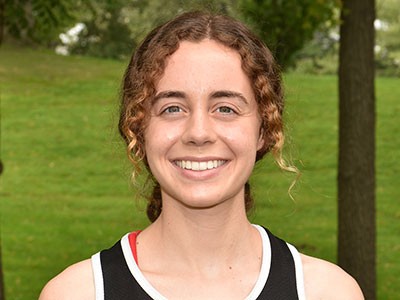 Becker, who earned her postgraduate award following the fall sports season, was a standout cross country runner. She was a two-time NCAA Division III Championship qualifier, an All-American and the 2019 Ohio Intercollegiate Cross Country Coaches Association Division III Women's Runner of the Year. Additionally, Becker won the All-Region award twice, as well as being a College Sports Information Directors of America (CoSIDA) Academic All-District and Academic All-American honoree.
Prior to her graduation in May with a degree in biochemistry, Becker's studies led to a Barry Goldwater Scholarship, Kenyon Honor Scholarship, Chemical Rubber Company Chemistry Achievement Award and membership in Phi Beta Kappa.
She currently works as a chemist at Oakwood Labs and plans to utilize her NCAA Postgraduate Scholarship when applying for a PhD in biochemistry in the near future.
Hong, who also majored in biochemistry at Kenyon, earned the CanSUR Scholarship for individuals focused on a career in cancer research; the Pelotonia Scholarship for students with potential to become independent cancer researchers; and the Kenyon STEM Scholarship, funded by the National Science Foundation.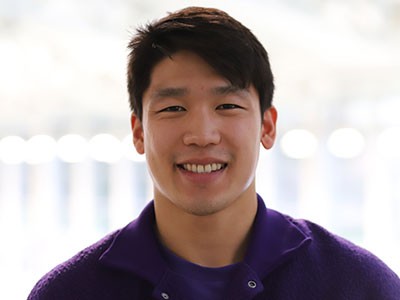 He was a three-time qualifier and two-time participant in NCAA Division III Swimming and Diving Championship competition. He earned four career All-America awards and was a three-time College Swimming Coaches Association of America (CSCAA) Scholar All-American. He was voted Kenyon's sole nominee for the 2022 North Coast Athletic Conference (NCAC) Don Hunsinger Man of the Year award.
As he moves forward, Hong plans to apply his NCAA Postgraduate Scholarship toward enrollment at The Ohio State University College of Medicine.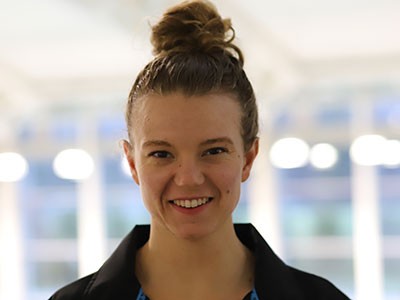 Mirus was also an elite swimmer in the Kenyon program and helped steer the women's team to an NCAA Championship title this past season. Her collegiate athletic career included five national event titles, 22 All-America awards, five Kenyon record times, three CSCAA Scholar All-America honors and two CoSIDA Academic All-America honors. She was selected as Kenyon's nominee for the NCAC Pam Smith Woman of the Year award and moved forward as Kenyon's nominee for the NCAA Woman of the Year award.
Mirus, who graduated in May after majoring in both sociology and Spanish, earned 'Distinction in the Senior Capstone' for her studies within the Department of Sociology and the Department of Modern Languages and Literatures. She intends to use the scholarship for postgraduate courses at the University of Wisconsin Law School.