Four Kenyon students have been awarded Austin E. Knowlton Memorial Scholarships, which support Ohioans who are interested in mathematics and related fields.
This year's winners include a member of each class and come from all corners of the state. They are first-year Cynthia Stevens of Columbus; sophomore Jonathan Lee of Cincinnati; junior Kyle Kelley of Perrysburg; and senior Phillip Diamond of Yellow Springs.
Established in 2014 by the Austin E. Knowlton Foundation, Kenyon's Knowlton Memorial Scholarship Fund typically provides financial aid to students for all four years at Kenyon.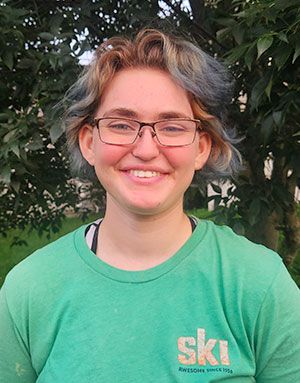 Kenyon President Julie Kornfeld, an epidemiologist by training, shared her appreciation of the foundation's support of students with an interest in math. "One of my priorities as president is to ensure that Kenyon is accessible to any student who chooses to pursue their academic passions here. The Knowlton Foundation's valued partnership helps make this possible — we are grateful for their investment in Kenyon and our talented students."
Stevens plans on majoring in mathematics and minoring in philosophy and music. An Eagle Scout, she remains active in Scouts BSA and serves as an adult troop leader in her hometown of Columbus. She also is part of the Kenyon Community Choir.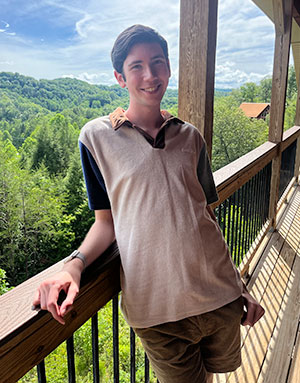 Her ultimate goal is to become a high school math teacher. "A lot of times people don't like math just because they don't understand it, and people don't spend time to help them," she said. "So I want to be able to teach math in different ways and help people understand it."
Lee intends to study math and statistics — possibly with a double major in music — and is interested in the field of data science. He enjoys playing piano and saxophone and participates in Kenyon's Pep Band, Jazz Ensemble and Symphonic Wind Ensemble.
The sophomore said his professors have really helped him find his way, both for the near future and in the long-term. "They go above and beyond in trying to make the material accessible and interesting and also being available for help," he said. "I feel like they have helped me affirm that math and statistics is the path I want to go on."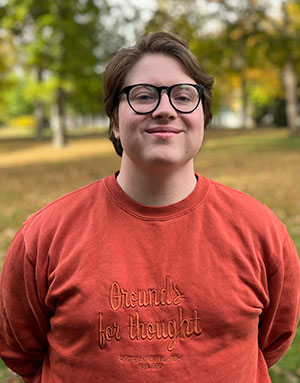 Kelley, a member of the Kenyon STEM Scholars Program, is a mathematics and music double major. He intends to seek a doctorate in math after graduating and pursue a career in academia. Part of the campus chess club, he also plays percussion for the Jazz Ensemble and creates the crossword every week in the student newspaper, the Kenyon Collegian.
He credited the scholarship with providing more than just financial support but mental support as well by recognizing student potential. "It's really nice to know other people support me," he said.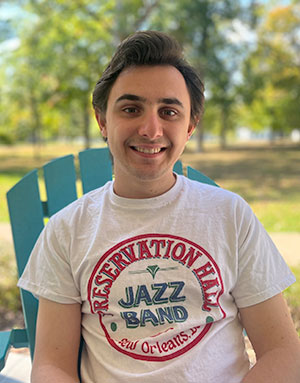 Diamond, a STEM scholar who won a prestigious Goldwater Scholarship earlier this year, is a math major with a physics minor who has done research involving theoretical physics and mathematics. He hopes to attend graduate school and one day become a professor. Outside of the classroom, Diamond plays alto saxophone in the Jazz Ensemble, performs sketch comedy with Beyond Therapy, and is part of Kenyon's squash club.
He said he is particularly appreciative for how awards like the Knowlton Memorial Scholarship have made it possible for him to pursue his greatest interests. "I'm very, very grateful for the benefit it has had for me in terms of financial freedom to not worry so much about maybe going into industry because I feel pressure to get a job," he said.
The Knowlton Foundation has awarded grants totaling more than $700,000 to Kenyon. These funds are invested in the College's endowment, with income restricted for Knowlton Memorial Scholarships.
Austin E. "Dutch" Knowlton was chair and owner of the Knowlton Construction Company, which completed more than 600 significant construction projects throughout Ohio and the Midwest, including schools, hospitals, libraries and post offices. As an Ohio businessman and philanthropist, Knowlton worked to help Ohioans earn degrees from Ohio colleges and universities.
Download images of Cynthia Stevens, Jonathan Lee, Kyle Kelley, Phillip Diamond and Kenyon College.