Studying Music at Kenyon
Learning how to listen to and study music can expand and enrich students' interior lives, making music individually enhances creativity, and making music together touches the communal aspects of life. Music classes, including ethnomusicology, musicology, music theory and applied study, emphasize the interconnectedness of listening, creativity and critical thinking by which students become articulate practitioners of the musical arts.
Kenyon awards scholarships of $15,000 per year, renewable every year, for exemplary ability in music.
Ready to play?
With numerous ensembles to choose from and superb music facilities to perfect their craft, Kenyon music students don't miss a beat.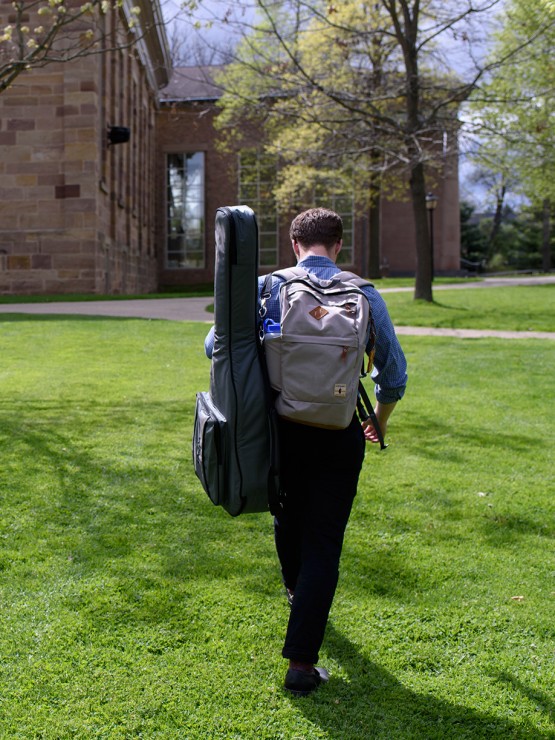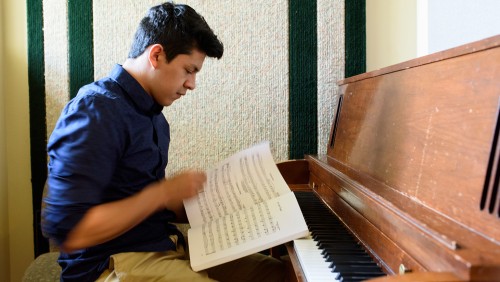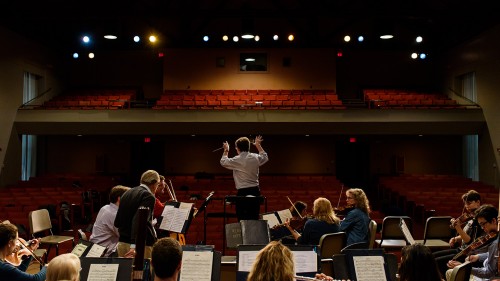 Location
Department of Music
Storer Hall
Kenyon College
Gambier, Ohio 43022