Stay connected with your fellow alumni by registering for one of the virtual events listed below. We are suspending all on-campus and in-person regional alumni events this fall as we continue to monitor the COVID-19 pandemic.
Planning an event for your class or alumni network?
We can help spread the word! Use our online form to request support.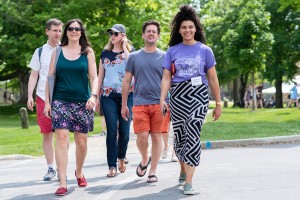 Classes ending in 0s, 5s, 1s, 6s, as well as Kokosingers, will be celebrating milestone reunions.