Stay connected with your fellow alumni by registering for one or more of the virtual events listed below. We are suspending all on-campus and in-person regional alumni events this winter as we continue to monitor the COVID-19 pandemic.
Planning an event for your class or alumni network?
We can help spread the word! Use our online form to request support.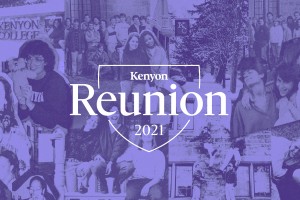 Kenyon is hosting a robust virtual reunion celebration that will span two weeks, May 16-29.