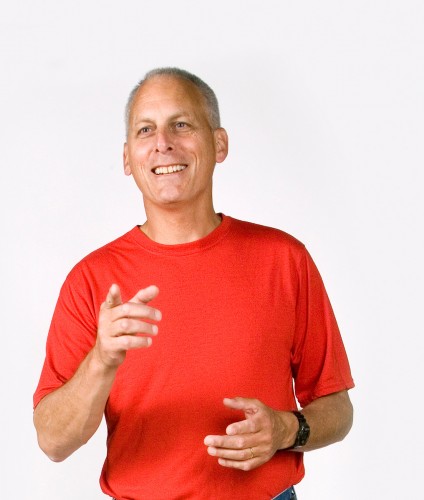 Affiliated Departments & Programs
Biography forthcoming.
Areas of Expertise
Animal behavior, physiological ecology
Education
1997 — Doctor of Philosophy from The Ohio State University
1978 — Bachelor of Arts from Ohio Wesleyan University
In recent years, there has been a renaissance of science writing for the common reader that combines literary and scientific merit: from Stephen Hawking's "A Brief History of Time" to Oliver Sacks' "The Man Who Mistook His Wife for A Hat", from Dava Sobel's "Longitude" to Rebecca Skloot's "The Immortal Life of Henrietta Lacks," a series of books that explore scientific questions in a style that transcends the conventions of academic science writing or popular history have brought important questions from physics, biology, chemistry, neuroscience, and mathematics to wider public attention. Short form science journalism has become one of the most important areas of literary nonfiction, recognized both by annual awards from the American Association for the Advancement of Science and two different series of Best of American Science Writing anthologies. This interdisciplinary science writing course will combine literary analysis of exemplary essays on scientific topics with a writing workshop that requires students to do close observation of scientific processes, conduct independent research and interviews, interpret data, and present scientific information in highly readable form. Weekly readings will be selected from prize-winning science essays and the Best of American Science and Nature Writing series. We may also read one book-length work of science writing. Weekly writing assignments will include journals, observational accounts of science experiments, exercises in interpreting scientific data, interviews, narratives and a substantial research essay. This counts toward the approaches to literary study or post-1900 requirements for the major. No prerequisite.
This course examines contemporary environmental problems, introducing the major concepts pertaining to human interactions with the biosphere. We explore this interaction on both local and global scales. Course topics include basic principles of ecology (flows of energy, cycling of matter and the role of feedback), the impacts of human technology, the roots of our perceptions about and reactions to nature, the social and legal framework for responding to problems, and economic issues surrounding environmental issues. We discuss methods for answering questions regarding the consequences of our actions and, using a systems approach, focus on methods for organizing information to evaluate complex issues. The course is three-quarters discussion and lecture and one-quarter workshop. The workshops include field trips, experience with collecting data, and application of systems thinking. This course taken at Kenyon, paired with any biology course, counts toward the natural science diversification requirement. This course is required for the major. No prerequisite. Offered every year.