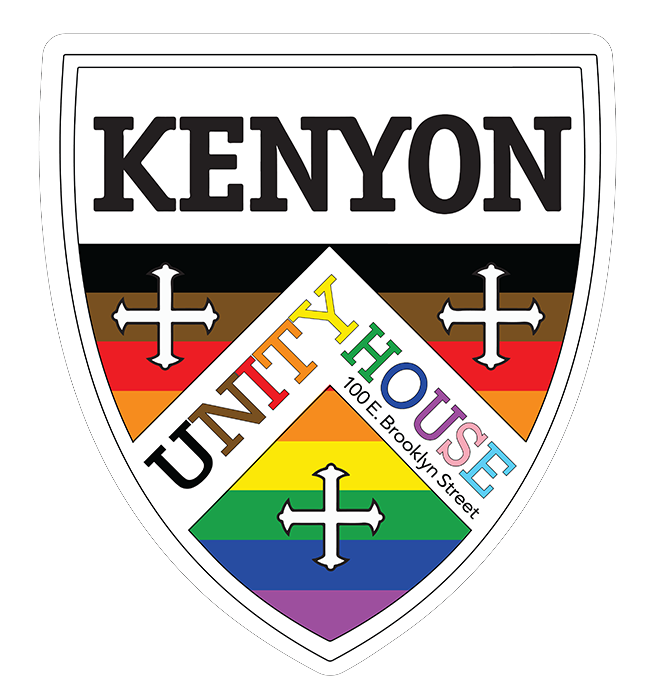 The mission of Unity House is to offer a supportive, educational, social and cultural environment; to enhance the awareness and acceptance of the LGBTQ+ community across campus; and to erase stigma associated with non-straight and non-cisgender identities in order to promote greater equity both on and off campus.
Led by two student managers under the direction of the Office of Diversity, Equity, and Inclusion, Unity House is a living and learning space, which serves as a resource and facility for LGBTQ+ focused programming. Regular programming includes heritage month celebrations; discussions about sexuality, gender identity, and gender expression; film screenings; LGBTQ+ focused social events; and much more. The center also contains a lounge with a diverse collection of books and resources.
General Information
Unity House is centrally located behind Farr Hall at 100 E. Brooklyn St., and it is open for campus-wide use during the academic year. The space regularly hosts meetings for LGBTQ+ student groups, programs and more.
Management
Unity House is staffed by two student managers who are responsible for programming within the space. For the 2020-2021 academic year, our student managers are Micah Smith (they/them) and Rory Dreyfus (he/him). These student managers work in collaboration with Timothy Bussey (they/them), associate director of diversity, equity and inclusion.
In line with the latest public health guidance, social distancing is required in the Unity House main lounge. As such, meetings that would normally occur in the physical space should take place virtually instead.
Unity House
2020-21 Student Managers: Micah Smith (they/them), Rory Dreyfus (he/him)
Location
100 E. Brooklyn St.
Unity 2
Gambier, OH 43022