Use the links available on the Registrar's page or type etcontent.kenyon.edu into your browser.
Sign in with your network username and password you will then be prompted to verify with Duo two-factor authentication.
To find a particular student, in the search box at the top left of the form, begin to type the student's name or ID number.
Click on the student name. The folder will appear.
You can expand the width of the folders by dragging the section divider to the right.
Your Etrieve Content window will always be divided into three vertical windows. The tree on the left, the document view in the middle and key fields on the right.
Click on a document to view it.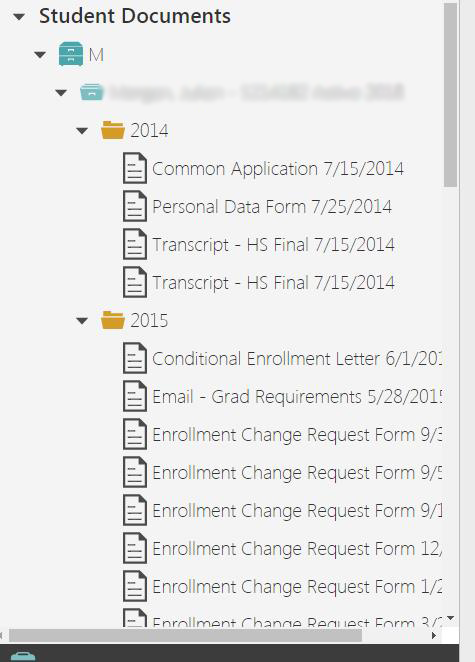 Document Organization
The documents are in academic year folders (e.g. 2016 starts 7/1/15 and ends 6/30/16).
The documents in the files are in alphabetical order by document type and then by date if there is more than one document of a type.
The document view allows you to zoom in and out, see a thumbnail view (for multiple page documents) or reveal/hide the annotations toolbar.