This link will take you to Plan Ahead where you will be able to view plans that were submitted by your advisees.
To view an advisee plan for registration, click the link "Plan Ahead."

Select the semester that you would like to search. A new drop down will appear with a search for students. You will be able to search for your advisee by their ID number or legal name (last name, first name). Click Continue.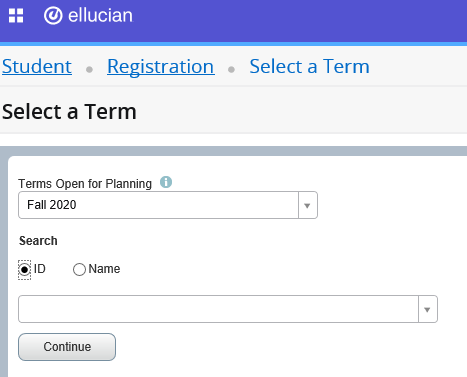 After selecting a student the next screen will show you any plans that have been created. Here you will be able to approve a plan (not required), view notes, create a note and see a student's full plan. *Note: each student can create up to 10 plans*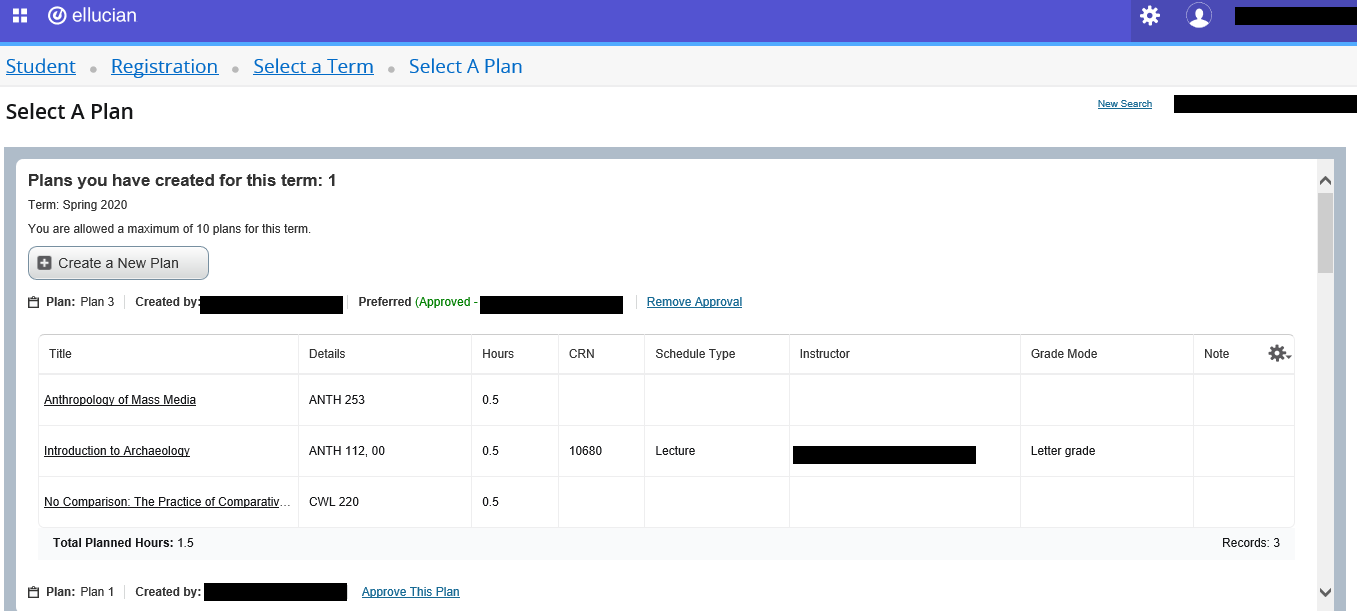 You can click on course titles to find out more information on a course. This will show the course description, attributes for majors, prerequisites, etc.
Click "New Search" in the upper right corner to search for a new student's plan.