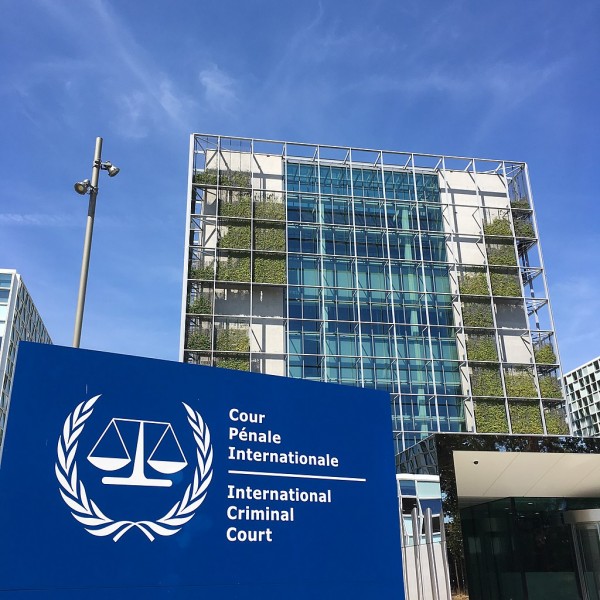 The International Criminal Court (ICC), an intergovernmental organization based in The Hague, Netherlands, made headlines in March when it issued a warrant for the arrest of Russian President Vladimir Putin due to alleged war crimes committed during Russia's invasion of Ukraine. The chances of Putin appearing in a courtroom anytime soon are razor thin — but what does it mean for the ICC to take such an action, and what are more realistic ways of prosecuting war crimes and punishing the offenders?
Those questions are areas of expertise for Associate Professor of Political Science Jacqueline McAllister, who teaches courses at Kenyon related to civil wars and failed states, human rights, and transitional justice. She will spend the next academic year in Washington, D.C., embedded in the U.S. State Department's Office of Global Criminal Justice (GCJ) thanks to a fellowship from the Council on Foreign Relations, an independent and nonpartisan think tank.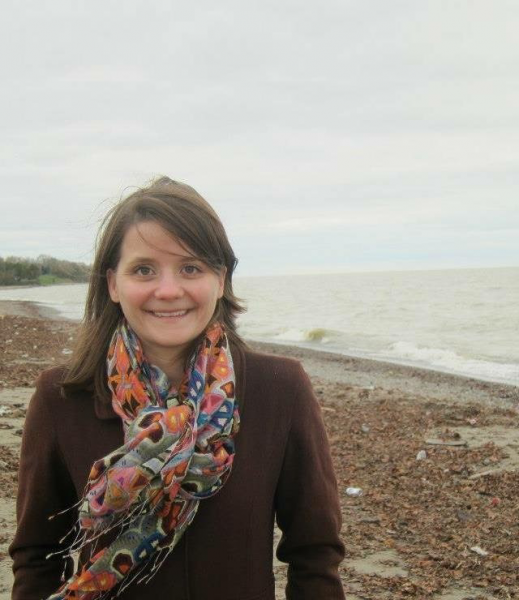 The fellowship is "designed to help bridge the gap between theory and practice, or get professors and academics involved in the actual process of policymaking so that they can both contribute their expertise and learn what's relevant, useful and important to policymakers," McAllister said. "GCJ provides advice on issues related to war crimes, crimes against humanity and genocide to the Secretary of State and other top diplomats. Additionally, it works to formulate U.S. policy on the prevention of, responses to and accountability for mass atrocities, and is responsible for implementing the War Crimes Rewards Program," which offers incentives for information leading to the arrest of persons accused of crimes against humanity or genocide.
According to McAllister, while the ICC and other international criminal tribunals in Rwanda and the former Yugoslavia have had some success in prosecuting atrocity crime, international justice requires a great deal of global cooperation to work, and, in the case of Russia, such cooperation has been dubious at best. Moreover, Russia is not a member of the ICC, meaning it is not legally obligated to cooperate with the ICC. The U.S. also is not a member of the ICC, but "historically the U.S. has been a really huge proponent of trials and accountability for the worst of the worst crimes," McAllister said.
However, much of McAllister's work looks at how countries are able to hold war criminals to account within their own national justice systems. "The ICC was really designed to be a court of last resort [for] really bad [cases] that nobody else was either willing or capable of prosecuting," she said. Rather, the creation of an international court was meant to incentivize nations to prosecute crimes within their borders. "The idea is, they're not going to want some foreign court to do it, so that should create a motive for them to prosecute these cases on their own terms."
Ukrainian prosecutors have even been working to investigate atrocities as the conflict is ongoing. "Doing war time prosecutions is incredibly difficult, mainly because it's really hard to get evidence and suspects, and protect witnesses and investigators," McAllister said, noting that the majority of justice relating to the war in Ukraine will have to take place over the longer term. "But if they have the evidence they need, they're going for it."
As a past winner of Kenyon's Trustee Teaching Excellence Award, McAllister has always prioritized connecting her teaching to the most cutting-edge developments in her field, frequently using Twitter and other platforms to connect with fellow practitioners and get on-the-ground updates from various justice efforts around the world. "Academics, we get siloed, so it'll be really wonderful to get out and see what policymakers want to know about and then maybe that will lead to some new research pathways," she said.