People around the world come together each June to take part in Pride Month events and celebrate the LGBTQ+ community, commemorating the beginning of New York City's Stonewall riots on June 28, 1969. June is also the perfect time to catch up on summer reading that entertains, inspires and enlightens — so we've asked faculty and staff members of Kenyon's LGBTQ+ advisory committee to recommend their favorite, most meaningful works for a Pride Month reading list.
Jeff Bowman
Provost and Professor of History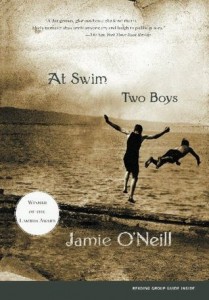 I'm re-reading Jamie O'Neill's 2001 novel "At Swim, Two Boys." Set in Dublin during the months leading up to the Easter Rising of 1916, it is the story of the passionate relationship between two young men. Aside from the intense turmoil of their own feelings for each other, our heroes (Jim and Doyler) face other obstacles to their happiness, including class bigotry, alcoholism, the criminalization of sex acts between men, predatory teachers, and explosive political conflict in the form of an armed uprising against British rule. Kenyon readers may also appreciate the fact that swimming is an important plot element.
Ted Mason
Associate Provost for Diversity, Equity and Inclusion; Special Advisor to the President; and Professor of English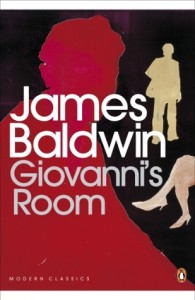 For Pride Month reading, I am happy to recommend two books by James Baldwin. The first is "Giovanni's Room" (1956). This novel contains so many important elements, including Baldwin's fictional representation of sexuality, set within the context of race and national identity. "Giovanni's Room" is not the only place where Baldwin explores sexuality, but it is certainly the most complicated and thought-provoking. The second book is "The Price of the Ticket" (1985), a rich and powerful collection of Baldwin's essays. Though most of the essays do not deal immediately with sexuality, it is clear that Baldwin's identity influences his compelling insights on the troubled landscape of the United States.
Jesse Matz
Professor of English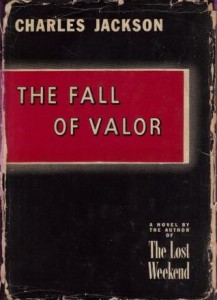 In 1944, Charles R. Jackson had published "The Lost Weekend," which became the Academy Award-winning film of the same name starring Ray Milland. "The Fall of Valor" was his next novel, published in 1946, and it was a tremendous risk — a gay-themed novel two decades before Stonewall — and it quickly ended his promising career. But "The Fall of Valor" is also a landmark in the history of gay American literature, unprecedented in its frank portrayal of queer desire and historically telling for the way it reflects the brutal limitations on queer feeling in mid-century America.
Heather Petersen
Sales Floor Supervisor/Apparel Buyer, Kenyon Bookstore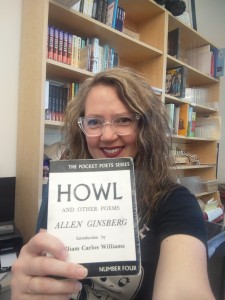 Allen Ginsberg's "Howl" was and still is a revolution; an important touchpoint in the history of American LGBTQIA+ literature and in my own life. Famously banned when released in 1956 and unabashedly bold, "Howl" is an honest, sometimes awkward, always lovely work of art by my literary hero. I've been carrying my well-worn copy in my bag for over a decade now because I can't be without it. The poem about Walt Whitman in the supermarket reads like a dream. When he writes to Carl Solomon, "I'm with you in Rockland, where you imitate the shade of my mother," I feel such a deep resonance and tear up each time about my own mentally ill mom.
Elizabeth Weinstein
Editor, Kenyon Alumni Magazine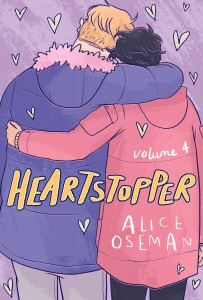 I came to the "Heartstopper" fandom after binge-watching the series on Netflix in one day and then immediately re-watching it. The 100% Rotten Tomatoes-scoring TV show, based on the web comic-turned graphic novels by Alice Oseman, tells the story of two British teen boys who become best friends, and then something more. It had me at the first bubbly "Hi!" Charlie Spring and Nick Nelson exchange, and I binge-read the entire series next. Charlie and Nick's sweet relationship is reason enough to fall in love with the "Heartstopper" universe of content, but their inclusive and diverse circle of friends is richly drawn and appealing, as well. LGBTQ+ young adult literature has seen explosive growth in recent years. The popularity of "Heartstopper" and other smart, affirmative and uplifting queer stories makes me so happy (and yes, a little jealous) that such representation is widely available today.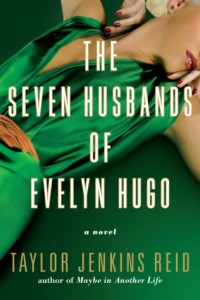 I also recommend "The Seven Husbands of Evelyn Hugo," the historical fiction novel by Taylor Jenkins Reid that went viral on BookTok and is being adapted into a movie. In this fast-paced mystery/romance, an aging Hollywood actress, who has outgrown her glass closet, confesses a lifetime of secrets to an unknown journalist she has hand-picked to write her biography.