Khara Strum, a conservation professional with deep ties to Ohio and experience with agricultural land protection, will become the next director of the Philander Chase Conservancy, starting July 18. She succeeds the conservancy's longtime director Lisa Schott '80 H'22, who retires on June 30.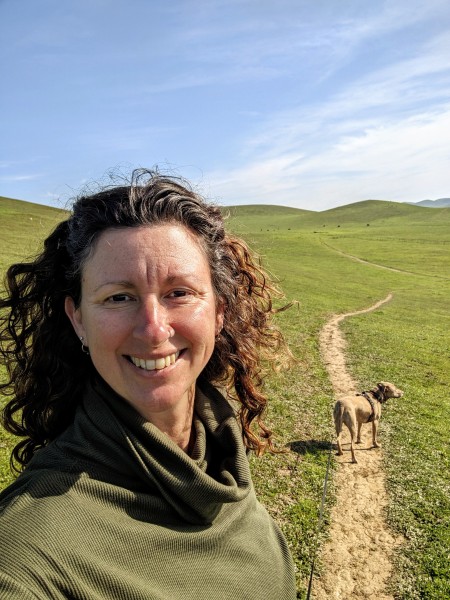 Throughout her career, Strum has worked with rural, mostly agricultural communities to develop shared conservation goals that benefit landowners, wildlife and the environment. At both Audubon California and Point Blue Conservation Science, she partnered regularly with landowners, conservation groups, industry leaders and government agencies in her efforts to enhance wildlife habitats on working lands.
"Khara brings a wealth of knowledge about the benefits of conservation," said Zali Win '84, chair of the Philander Chase Conservancy Board of Trustees. "But what impressed us most was her sense of community, and her naturally collaborative approach. Building strong partnerships is core to what we do, just as it is for Khara. We believe she will be an excellent leader as we enter our third decade in Knox County."
Founded in 2000 with a mission to protect the natural beauty and ecosystems surrounding Kenyon College, the Philander Chase Conservancy has worked with farmers, landowners, environmental groups and government agencies to protect the character of a five-mile radius around campus through conservation and agricultural easements. It is the only conservancy created by a college or university, and has protected nearly 6,000 acres of open spaces, agricultural lands, woodlands and riparian corridors.
"The Philander Chase Conservancy has achieved much in its first two decades," said President Sean Decatur. "Khara joins us at a moment of opportunity and challenge, with unprecedented investment in Central Ohio. We have the opportunity to embrace smart development and conservation strategies for the good of our people and our planet. I can't imagine anyone more ready to join these important conversations."
Strum has held leadership positions in the Central Valley Joint Venture, a 20-member board responsible for setting conservation objectives for an agricultural stronghold, the Central Valley of California. In these roles and others, she has been an avid spokesperson for conservation, deeply committed to community-science education and collaborative problem-solving.
"As an Ohio native, I am thrilled to return to my home state and protect the land where my roots run deep." Strum said. "I look forward to engaging with the community and campus to connect more people to the land through the Conservancy."
In addition to continuing to protect farms and natural resources around Kenyon, the incoming director has the opportunity to further integrate the conservancy with both the College's academic programs and Kenyon's other green centers, the Office of Green Initiatives, Kokosing Nature Preserve, Kenyon Farm and the Brown Family Environmental Center.
Strum's appointment follows a national search conducted by a search committee chaired by Philander Chase Conservancy board member Wendy Webster P'18 and composed of additional board members and Kenyon faculty and staff.
For more information, visit https://www.kenyon.edu/philander-chase-conservancy/