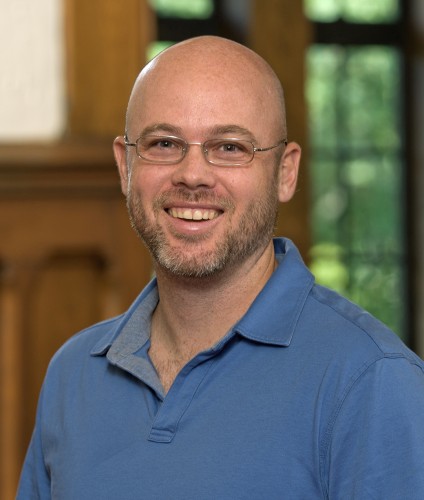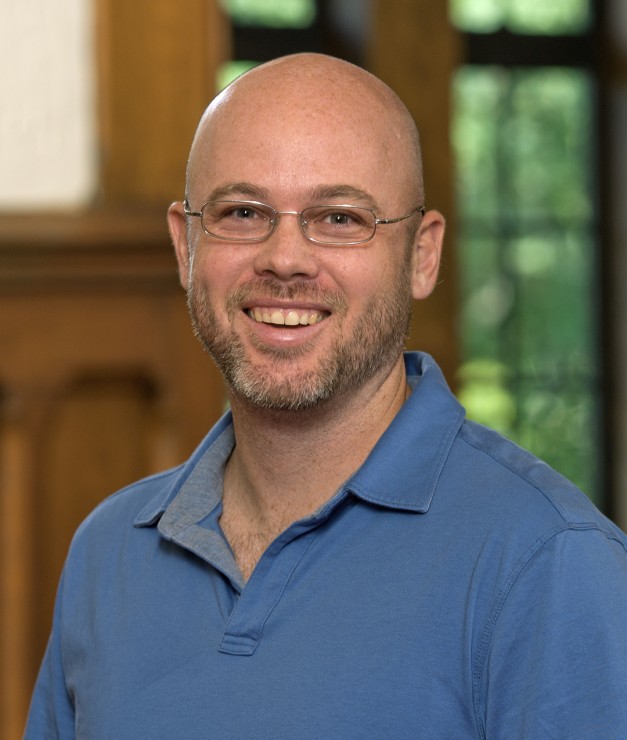 Affiliated Departments & Programs
Travis Landry came to Kenyon College in 2008 after earning a Ph.D. in Comparative Literature (with degree certification in Theory and Criticism) from the University of Washington.
His first book, "Subversive Seduction: Darwin, Sexual Selection, and the Spanish Novel" (University of Washington Press and the Mellon Modern Language Initiative, 2012), is an interdisciplinary exploration of the reciprocity between science and literature in the nineteenth century. This study examines how the courtship plot sheds new light on Charles Darwin's theories in "The Descent of Man," and by extension, how the indeterminism of Darwin's thought relates to the socio-political stakes of women's self-determination at the time.
More recently, his research and teaching have focused on the legacy of Islam in Spanish literature since the Enlightenment. The approach uses today's theorizing on world literature to reimagine hybrid examples of Spain's multicultural past and present. In addition to a monograph study of this subject (in preparation) and related publications, he has a second book, a critical edition and translation of al-Ghazzāl, Aḥmad ibn al-Mahdī, in collaboration with Abdulrahman al-Ruwaishan (translator), entitled "The Fruits of the Struggle in Diplomacy and War: Moroccan Ambassador al-Ghazzāl and His Diplomatic Retinue in Eighteenth-Century Andalusia" (Bucknell University Press, 2016). This first complete English translation of the eighteenth-century Muslim ambassador's travelogue about Spain uncovers an early example of modern diplomacy and makes plain the significance of Andalusia for one who saw the region through its Islamic past and his own ancestry.
As editor and author of the introduction, Landry explains the history of the visit of al-Ghazzāl, draws connections to the Enlightenment context, and reveals how the ambassador's visit relates to the Cartas marruecas of José Cadalso.
In 1997, Landry received a B.A. with honors in comparative literature from Brown University and, in the four years following, taught and earned certification in secondary education (Spanish). He is trained in multiple national traditions and periods, as well as second language acquisition and regularly offers literature and language courses at Kenyon. Landry also contributed to the creation of the comparative world literature concentration and in 2013 he was awarded a Whiting Fellowship, which recognizes outstanding teaching by junior faculty in the humanities.
Areas of Expertise
Eighteenth- and nineteenth-century Spanish literature, science and literature, theory of the novel, Islam and Spain, world literature.
Education
2008 — Doctor of Philosophy from University of Washington
2003 — Master of Arts from University of Washington
1997 — Bachelor of Arts from Brown University