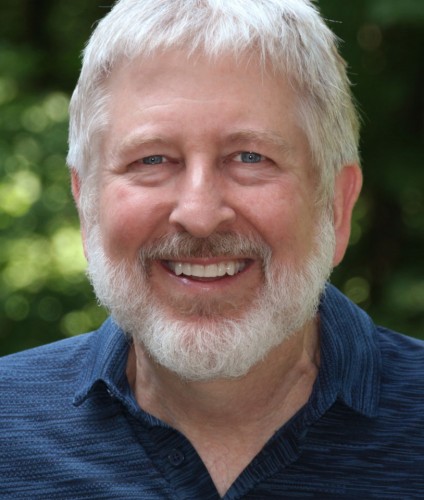 Affiliated Departments & Programs
Rob Alexander is an ecological economist with research interests in bioeconomic modeling and the economics of biodiversity conservation. His research explores how human behavior leads to species decline and the economic incentives that motivate that behavior. He taught water economics at the United Nations Environmental Program, worked on conservation issues at Kruger National Park, and worked with the State Forestry Administration of China on the economics of tiger conservation. One of the first to apply multispecies modeling to terrestrial bioeconomic models, Alexander is currently working on determining the conditions under which trade may support the conservation of endangered species. A citizen of both the United States and New Zealand, Alexander taught for 10 years at Massey University in New Zealand and for 12 years at Sweet Briar College in Central Virginia.
Areas of Expertise
Ecological economics, wildlife economics, environmental policy
Education
1991 — Doctor of Philosophy from University of Tennessee: Knoxv
1987 — Master of Arts from University of Central Florida
1978 — Bachelor of Science from University of Florida
This course uses economic analysis to better understand the nature of environmental issues such as pollution and the allocation of natural resources. The course also examines the economic rationale behind policies aimed at improving the quality of the environment and altering our use of natural resources. The relative strengths of alternative policies are discussed using a series of case studies focusing on actual policies aimed at correcting environmental problems. Prerequisite: ECON 101 and sophomore standing. Generally offered every spring semester.
This course examines contemporary environmental problems, introducing the major concepts pertaining to human interactions with the biosphere. We explore this interaction on both local and global scales. Course topics include basic principles of ecology (flows of energy, cycling of matter and the role of feedback), the impacts of human technology, the roots of our perceptions about and reactions to nature, the social and legal framework for responding to problems, and economic issues surrounding environmental issues. We discuss methods for answering questions regarding the consequences of our actions and, using a systems approach, focus on methods for organizing information to evaluate complex issues. The course is three-quarters discussion and lecture and one-quarter workshop. The workshops include field trips, experience with collecting data, and application of systems thinking. This course taken at Kenyon, paired with any biology course, counts toward the natural science diversification requirement. This course is required for the major. No prerequisite. Offered every year.
This course examines the processes used to understand, analyze and solve environmental problems. Students are introduced to the use of mathematics and statistics to analyze environmental data. Problems involving stock, dimensions, mass balance, energy and population analysis are studied. Applied static and dynamical modeling of environmental problems is emphasized. This counts toward the quantitative skills requirement for the major. This interdisciplinary course does not count toward the completion of any diversification requirement. Prerequisite: ENVS 112 and environmental studies major. Offered every fall.
The intention of this capstone seminar is to draw together and apply the concepts learned in earlier courses in the Environmental Studies Concentration. The focus of the course is on case studies of natural-resource management, with specific topic areas to be determined. In this strongly interdisciplinary effort, we explore ecological, economic, social and legal issues that influence how people exploit natural resources, and whether that exploitation is sustainable. Students are expected to develop and communicate their understanding of the complex and inseparable relationships of human well-being, ecosystem services and environmental management. This course is required for the major. This interdisciplinary course does not count toward the completion of any diversification requirement. Prerequisite: senior standing and environmental studies major or concentrator. Offered every spring.
Internships offer students hands-on experience in a possible career field of interest, the opportunity to focus career goals and aspirations, and exposure to the wider world outside the classroom. This course serves to offer students the opportunity to formally connect the internship with wider academic interests. An audit notation is placed on the student's record upon notification from the Career Development Office. International students work directly with the Center for Global Engagement to complete the course requirements.\nIn order to earn 0.13 units (credit/no credit) of credit, the student must complete all required activities including the final reflection paper, daily journal and all class meetings. Students must complete the paper before the end of the fourth week of fall semester classes. Students may complete four internships under either EXPL 205 or EXPL 206 and receive up to 0.52 units of credit.