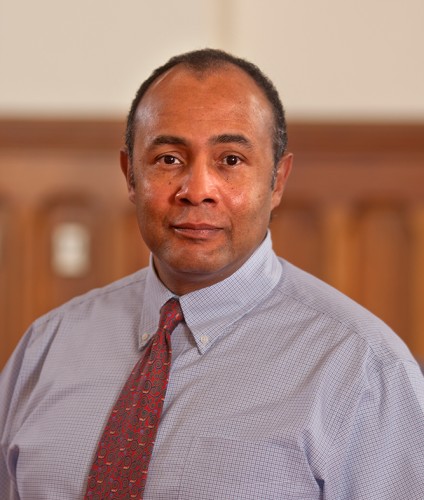 Affiliated Departments & Programs
Ric S. Sheffield joined the Kenyon faculty in 1989. Before coming to Kenyon, he served for ten years as an assistant attorney general for the State of Ohio as a civil rights attorney and subsequently as chief of the state's consumer protection division. In addition to his appointment in sociology, Sheffield serves as director of the College's law and society program.
Sheffield's courses examine various legal identities and consciousness, comparative legal cultures and the relationship between legal institutions and other social institutions. His teaching frequently focuses upon issues of race, ethnicity and gender.
Sheffield lectures widely at colleges and universities throughout Ohio and he was chosen as one of a select group of humanities scholars in the state to participate in the Ohio Humanities Council's speakers' bureau. He has published articles and reviews on topics including legal history, right to fair trial, free speech and press, the legal profession, and African American social and legal history. He continues to serve on various statewide policy-making and regulatory boards and commissions.
Education
1979 — Doctor of Jurisprudence (Law) from Case Western Reserve Univ
1976 — Bachelor of Arts from Case Western Reserve Univ