Browse next semester's course offerings:
Jump to:
---
Plan Ahead
Plan Ahead allows you to search the live Banner schedule of courses and create a plan or plans for registration. These plans can be shared with your advisor and used as the basis for your discussion. The course information in Plan Ahead pulls from a live database and is updated in real time.
To access Plan Ahead on campus, use this link: banssb.kenyon.edu/StudentRegistrationSsb
To access Plan Ahead off campus, follow the steps below:
In a web browser, go to remote.kenyon.edu.
Log in using your Kenyon username and password, then verify with Duo.
Click the house icon on the VPN toolbar at the top-right corner of the screen.
In the horizontal text box near the top-right of the page, paste this URL: banssb.kenyon.edu/StudentRegistrationSsb
To create a new plan for registration, which will need to be approved by your advisor, click the link "Plan Ahead." You will need to authenticate with Duo.

Select the semester that you would like to search. Click Continue.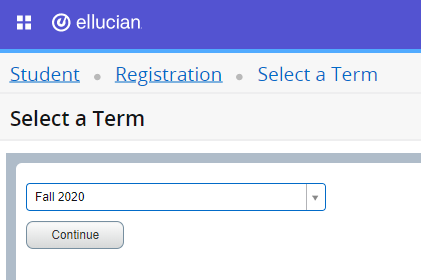 The next screen will show if you have any plans created for the term. You can edit any plans that you have created. If starting a new plan, click "Create a New Plan" to get started.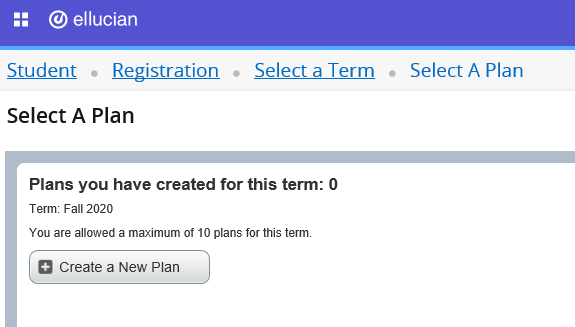 Enter your search criteria and begin looking for courses that you would like to add to your new plan.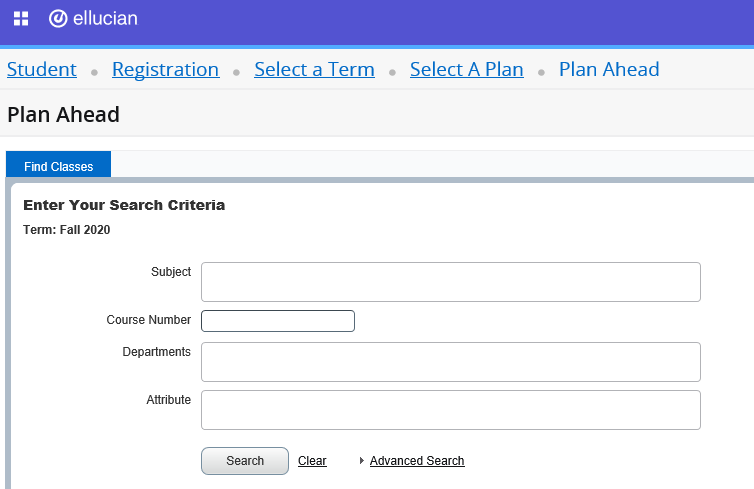 After entering your search criteria the following screen will be displayed (depending on the search parameters that were used). Courses that are being offered for the selected semester will show with "View Sections" and "Add Course." Course not being offered will be clearly indicated.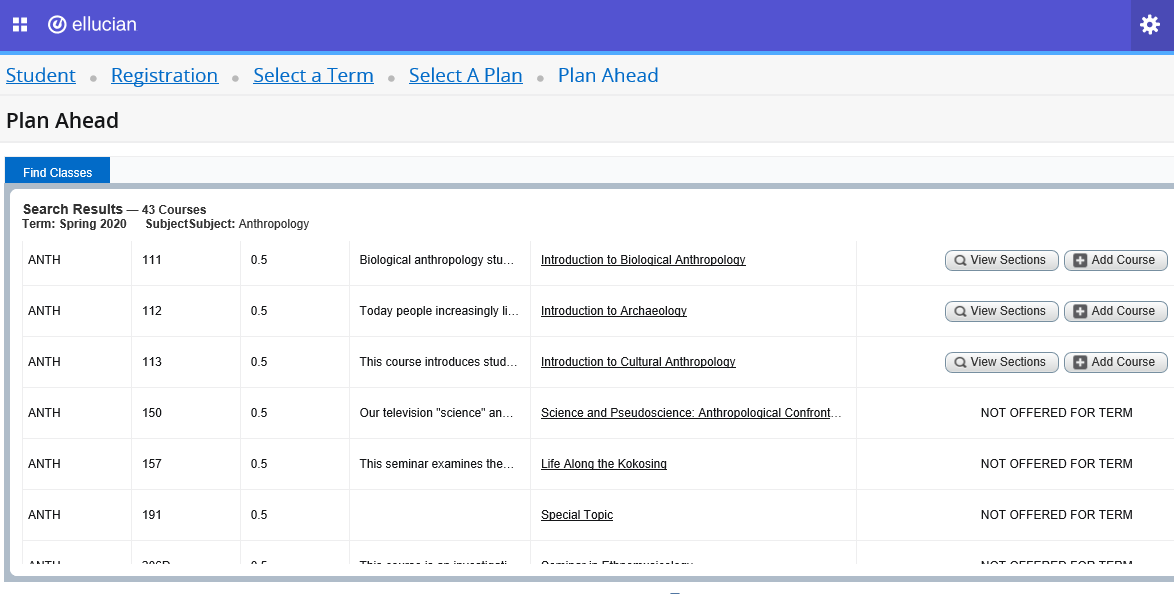 Clicking on "View Sections" will show more course information. You will be able to view more information about the course. An example is included below. You can select the course title for more detailed information (including the full course description) or you can click "Add" to the course to be added to your plan.

After selecting "Add" your screen display will change. There will be a calendar displayed on the left with the course and your plan on the right. The screen can be changed by clicking on the toggles in the middle (circled in red below).
After clicking on "Save Plan" the color of the course will change and confirm that it has been added to your plan.

Saved plans can now be viewed by your advisor. This will show the courses that you are intending to take for the following semester. You can add notes for your advisor if you would like to give more information on a course you are intending to take.
---
Browse Courses
Click "Browse Classes" to search for the courses that will be offered for the next semester.

Select the semester that you would like to search. Click Continue.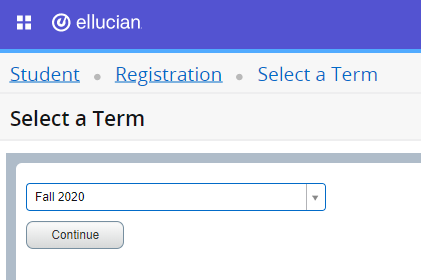 After selecting the term you will have different search parameters that can be used. Click Search.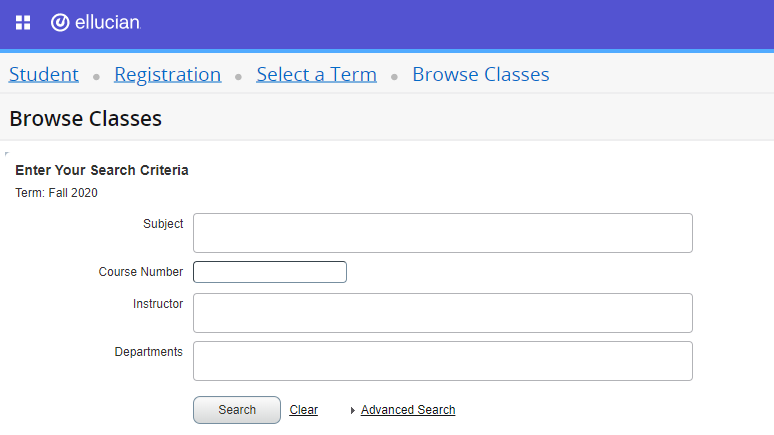 Courses that have available sections will show with the course information, time, day, instructor, etc.

Selecting the course will then show additional information about the course, including the course catalog description.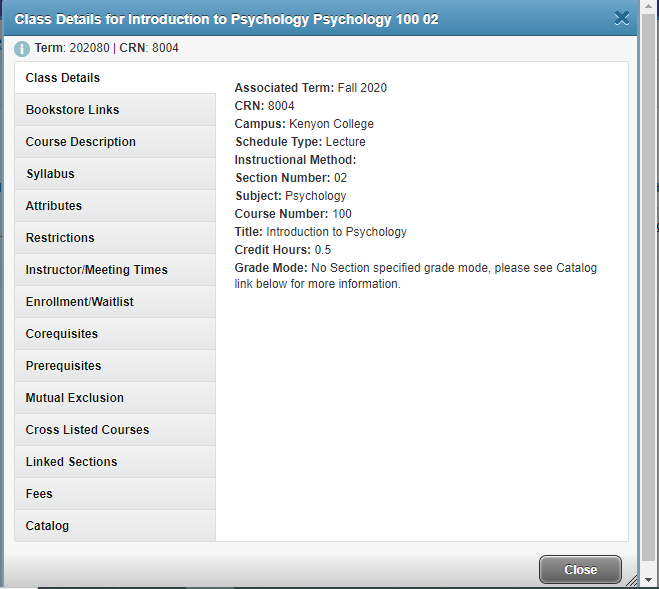 This is where you will need to find course descriptions for any special topic courses that are being taught.
Kenyon Compass
This information is updated once a day.
To plan your semester, visit the new and improved course search at course-search.kenyon.edu.
For more information on Kenyon Compass (compass.kenyon.edu), visit our Compass introduction page.
For guests, search the catalog.