We believe that wellness and well-being are intrinsically linked in cultivating a positive learning experience. Kenyon works to promote a safe and healthy community that allows Kenyon students, faculty and staff to perform at the peak of their abilities.
What do we mean by wellness?
We view wellness through a holistics lens with emotional, physical, spiritual, social, intellectual and environmental dimensions.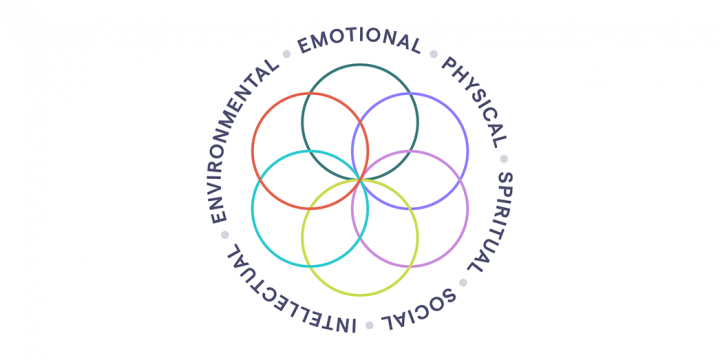 While everyone's wellness journey is unique, we're here to support your wellness goals with information and education. Learn more about how we promote health and well-being.