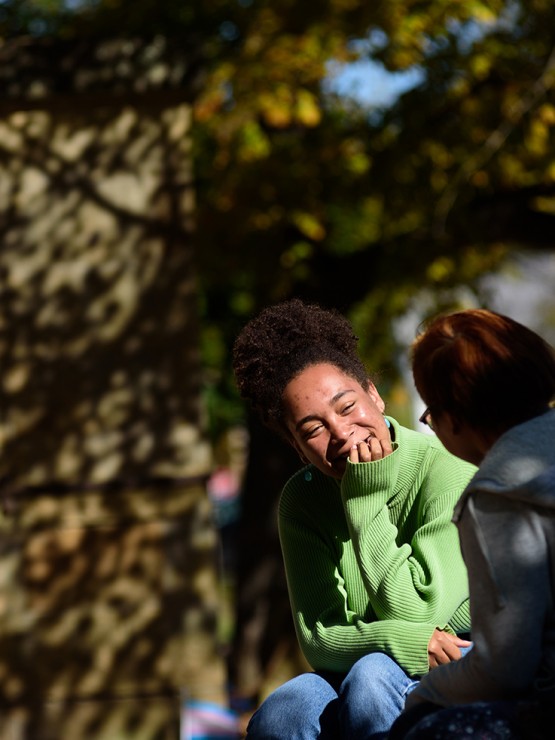 Kenyon
"I am trying my best to absorb every detail of this place, like when you fill every corner of your lungs with oxygen before diving underwater."
Coco Liu '22, an economics and psychology major from Cleveland, on immersing herself in the Kenyon community
Together, we're starting a new academic adventure.
Together, we're starting a new academic adventure.
Kenyon's newest students arrived on campus to move into dorms, meet roommates and start forging friendships.

The College's faculty and staff welcomed the newest members of the Kenyon community at Opening Convocation.
Spend a minute in our light-filled library.
A hub for studying and connecting, Chalmers Library offers spaces for quiet concentration and focused collaboration, all within reach of academic services.

We read "Beowulf" and "Beloved," study the structure of the ecosystem and the universe, debate questions of justice and raise our voices in assent.
Choose from more than 50 majors, minors and concentrations.

"One of the big questions we ask in public health is not 'How do l treat one person?' but 'How do I treat millions of people and ensure these things won't happen again?' "

100% of young alumni say they learned to write better at Kenyon.

Kenyon ranks eighth in the country (ahead of every Ivy) for the proportion of STEM grads to earn a doctorate in the field.