Julie Kornfeld, a highly regarded academic leader and committed educator, has been selected as the 20th president of Kenyon College. Kornfeld comes to Kenyon from Columbia University, where, since 2016, she has assumed increasing responsibility for the university's academic affairs. She currently serves as vice provost for academic programs and provides strategic leadership for curricular offerings across the university's undergraduate, graduate and professional schools. Kornfeld will assume the presidency on October 1, 2023.
Meet President-Elect Julie Kornfeld
"In Kenyon, I see an institution whose vision and values are well established, resonant and aligned with my own — and one that is well positioned for the future."
Champion for Collaboration and Innovation
Throughout her career, Kornfeld has been a champion for interdisciplinary collaboration, curricular innovation and cross-cutting institutional partnerships. Kornfeld previously served as vice dean for education at Columbia's Mailman School of Public Health, where she established the first undergraduate concentration in public health for Barnard and Columbia College students and launched unique dual-degree partnerships with Vassar, Dickinson and Columbia College. She is a former assistant dean and director of education at University of Miami Miller School of Medicine, where she launched the nation's largest dual-degree program in medicine and public health.



Devoted Teacher, Generous Colleague
Collaboration across Columbia's schools and departments has flourished under Kornfeld's leadership, as have its global programs. She is committed to ensuring that those working to address the challenges of the world represent the diversity of the world. Kornfeld helped to establish Mailman's first Office of Diversity, Culture and Inclusion, and led efforts to ensure equity across the school. The University of Miami recognized her for outstanding teaching and mentoring.



A President to Lead Kenyon's Third Century
Kenyon launched a national search for its new president in December 2022, when its 19th president, Sean Decatur, was tapped to become the president of the American Museum of Natural History in New York City. The search committee included voices from all Kenyon constituencies, and trustee Aileen C. Hefferren '88 H'12, member of the board's executive committee, served as chair.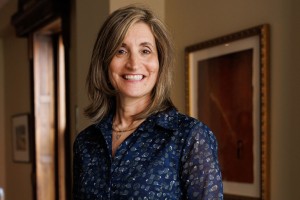 The Kenyon College Board of Trustees voted unanimously on June 14, 2023, to approve the appointment of Julie Kornfeld after a national search.