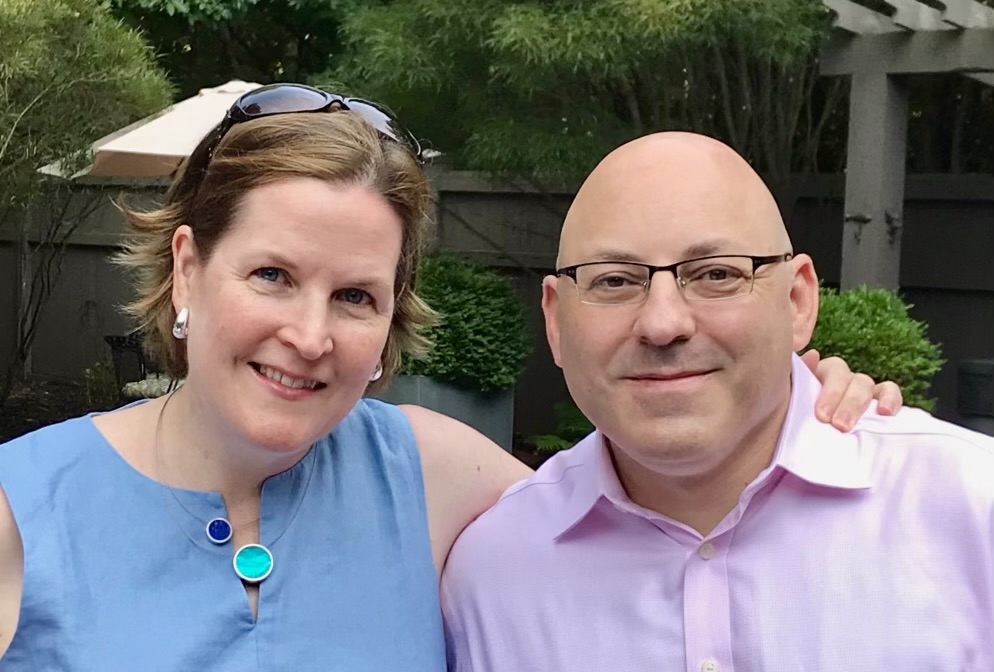 Dear Kenyon Parents and Families,
Welcome to what we know will be a wonderful year in Gambier! We hope that your experience with Kenyon so far has shown you how special Kenyon is. The College is brimming with a deep sense of community and belonging — students truly feel connected and supported by one another, faculty, administration and staff. This amazing Kenyon community includes you as parents and family members, as well. We encourage you to get involved in your own way to support Kenyon.
We are honored to serve as co-chairs for the 2022-2023 Kenyon College Parents Council (KPC). KPC supports Kenyon by encouraging our philanthropy and represents parents with an overarching goal of providing a positive experience for all Kenyon families.
As parents of a senior, we have a few tips on keeping up to date with what is happening on campus. The best way to stay plugged in is by reading Talk of the Hill, a monthly e-mail (launched last year!) which will arrive in your inboxes between September and June. It provides stories about life at Kenyon, as well as information about campus resources and key dates for students and families.
If you'd like to go the extra mile to keep apprised of campus happenings, consider reading student publications the Kenyon Collegian and the Kenyon Thrill, which come out weekly online. You may also review the Kenyon College events calendar (there are some virtual events in which parents can participate, always worthwhile) and follow Kenyon's Instagram and Facebook page, which are filled with updates on the current happenings on campus. Kenyon, the Collegian, the Thrill and President Decatur (after his return from sabbatical in January) are also on Twitter.
We are so pleased that our daughter chose Kenyon. It is a special place. It is apparent to us that the administration, faculty, and staff welcome the interaction, feedback and support from families. You can make a difference to Kenyon and support this special place by speaking to prospective parents, providing career counseling to upperclass students, offering internships at your place of business through the Career Development Office, sharing your expertise with professors and students, supporting regional efforts, and by supporting the Kenyon Parents Fund, which provides vital financial support to the College.
We look forward to visiting Kenyon this fall and hope we'll see many of you at Family Weekend, October 14-16, 2022. Until then, perhaps we'll bump into one another on Middle Path during move-in later this month.
Best wishes,
Kyle and Bridget Bettigole P'23