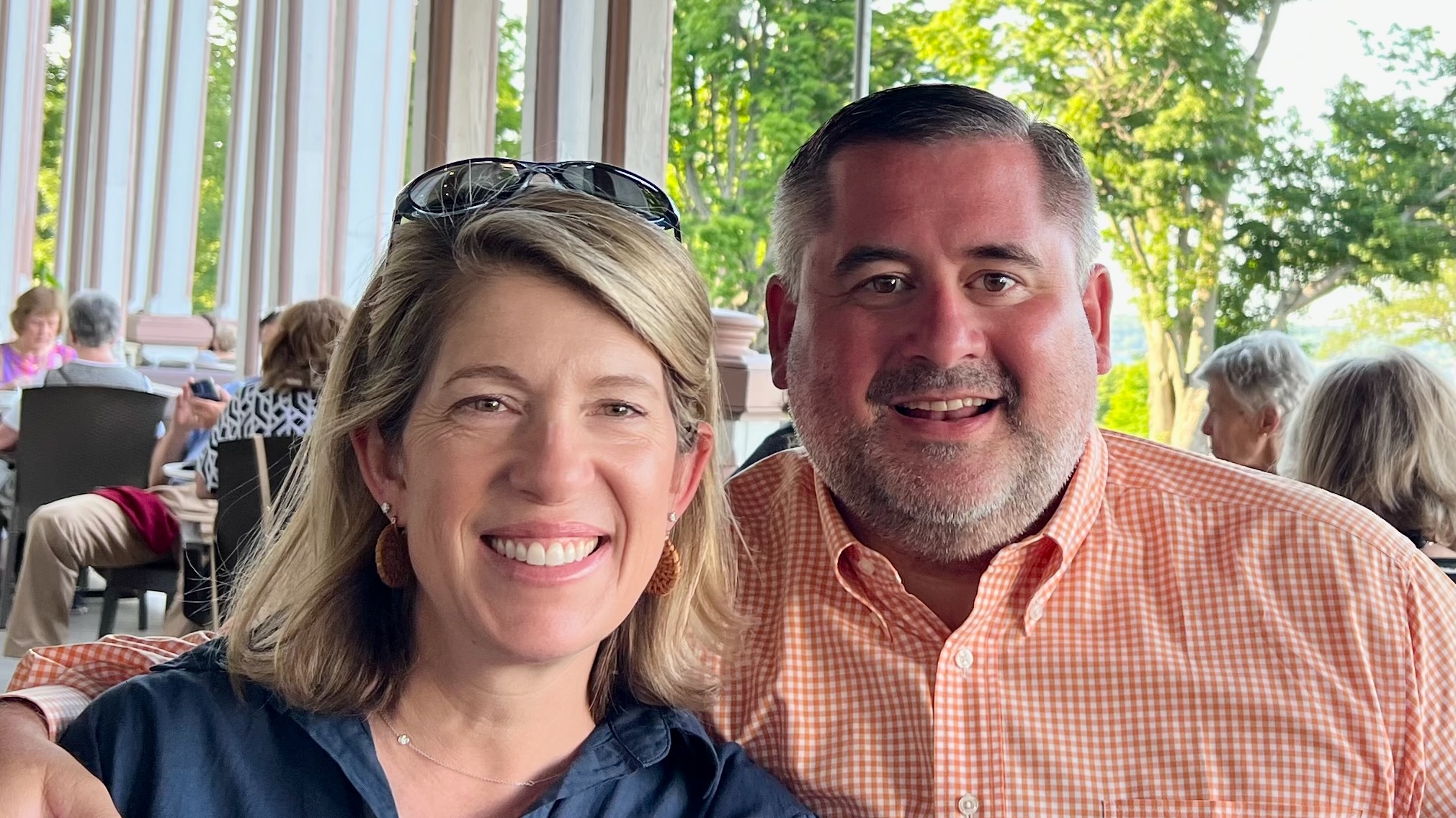 Dear Kenyon Parents and Families,
Welcome back to Gambier! This is our third year as Kenyon parents and we are thrilled that our family is a part of the greater Kenyon community. We have been so impressed with Kenyon, and we appreciate that our daughter chose a college that offers such a rich experience — both academic and outside the classroom — surrounded by engaged and interesting peers, faculty and staff.
We also have enjoyed serving on the Kenyon Parents Council (KPC) for the past several years, including this year as your co-chairs. The KPC supports the College by encouraging philanthropy, hosting welcome events and acting as a liaison and resource to the Kenyon parent community. We are grateful for the opportunity to get to know so many wonderful folks who help support Kenyon, its mission and its students.
Would you like to get involved? You can! The College has many opportunities including speaking to prospective parents, providing career counseling to upperclass students, offering internships at your place of business through the Career Development Office, sharing your expertise with professors and students, and supporting regional welcome and other efforts. We also encourage you to support the Kenyon Parents Fund, which provides vital financial support to the College.
Kenyon's Family Weekend is October 13-15 this year and we hope you'll be joining us. It is a terrific time to experience everything from academic classes to student performances to athletic games (Go Owls!). Other resources to stay current with campus events include the monthly digital newsletter Talk of the Hill and the student newspaper, the Kenyon Collegian. You can also review Kenyon's events calendar and follow Kenyon's social media accounts, which are filled with updates on the current happenings on campus.
Finally, we'd like to share one of the best pieces of advice we received from our predecessors, Bridget and Kyle Bettigole P'23: When your student calls home with a problem that needs a solution, do not attempt to solve the problem for them. Instead, perhaps instead reply with "Who at Kenyon can help you with that?" Kenyon students are fortunate to attend a college that not only encourages self-reliance, but also provides ample resources for students to take charge of their own lives and experiences. For that, among Kenyon's many wonderful attributes, we are grateful.
Looking forward to another terrific year on the Hill.
Best wishes,
Nikki and Brian Selden P'25