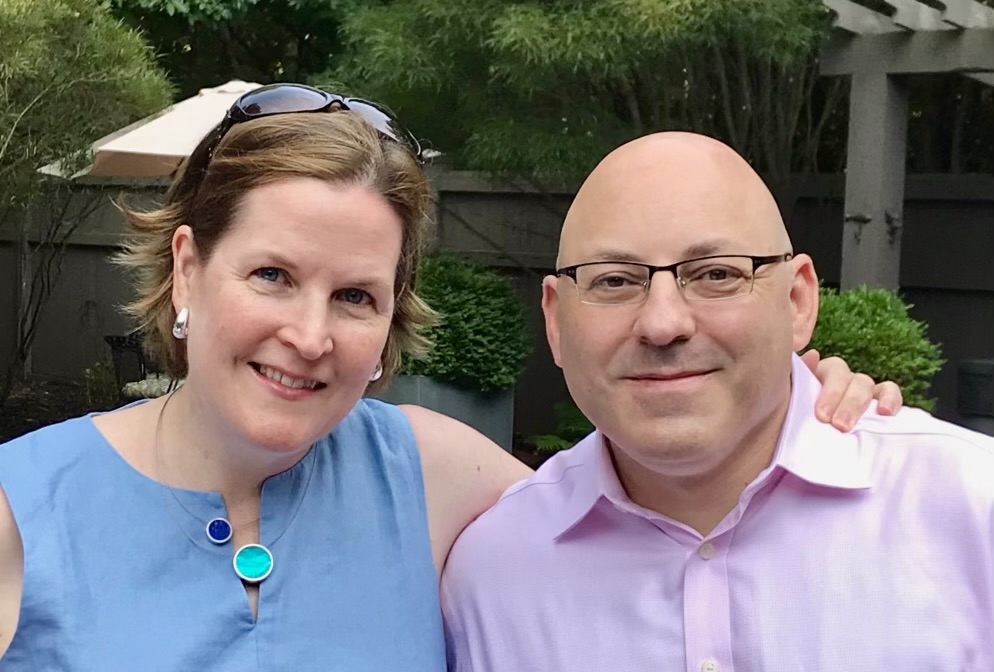 Dear Kenyon Parents and Families,
Welcome to what we know will be another great year in Gambier! Amazingly, this is our last year with a student on campus — our daughter, Sarah, is a senior, and her graduation in May will be here before we know it. As we look ahead, we also reflect on the past three years and our own experience at Kenyon. We have been so impressed with Kenyon and are so grateful our daughter chose a college that offers such a rich experience (both academic and outside the classroom), surrounded by engaged and interesting peers, faculty, and staff.
This place is brimming with a deep sense of community and belonging, which includes you as parents and family members as well. As such, we hope you'll be joining us at Family Weekend (Oct. 14–16), which will be a terrific time to experience everything from academic classes to student performances to athletic games.
We also have been thrilled to serve on the Kenyon Parents Council (KPC) for the past three years, including as Co-Chairs for this year. KPC supports Kenyon by encouraging philanthropy and represents parents with an overarching goal of providing a positive experience for all Kenyon families. We have loved this opportunity to get to know Kenyon and help support this gem of a college.
We hope that your experience with Kenyon so far has shown you how special Kenyon is, and that you, too, will have the chance to get involved with Kenyon as parents and family in whatever capacity suits you, such as by speaking to prospective parents, providing career counseling to upperclass students, offering internships at your place of business through the Career Development Office, sharing your expertise with professors and students, supporting regional efforts, and by supporting the Kenyon Parents Fund, which provides vital financial support to the College.
As parents of a senior, we have a few tips on keeping up to date with what is happening on campus. The best way to stay plugged in is by reading Talk of the Hill, a monthly newsletter that will arrive in your email inboxes between September and June. It provides stories about life at Kenyon, as well as information about campus resources and key dates for students and families. If you'd like to go the extra mile to keep apprised of campus happenings, consider reading the student newspaper, the Kenyon Collegian, which comes out on most Thursdays while classes are in session. You may also review Kenyon's events calendar (there are some virtual events in which parents can participate, always worthwhile) and follow Kenyon's social media accounts, which are filled with updates on the current happenings on campus.
Finally, we'd like to share one of the best pieces of advice we received when our daughter was starting out, in Fall 2019. At a parent meeting held during first-year drop off, the Dean of Students recommended that when our child inevitably calls home with a problem that needs solving, rather than leap into action and attempt to solve the problem for her, we should reply with "who at Kenyon can help you with that?" Kenyon students are so fortunate to attend a college that not only encourages such self-reliance, but also provides ample resources that can help with that, and for those, among Kenyon's many wonderful attributes, we are very grateful.
Here's to a terrific year on the Hill — Go Owls!
Best wishes,
Kyle and Bridget Bettigole P'23