Elliott Holt '97 and Yohanca Delgado '06 are two of 35 writers to win Creative Writing Fellowships from the National Endowment for the Arts for their work in prose, a prestigious award whose past recipients have gone on to win the Pulitzer Prize and the National Book Award.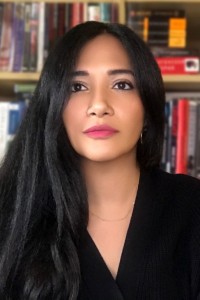 Yohanca Delgado: Elliott! (Taps mic. Knocks over mic stand, etc.) Is this thing on? OK, so where were you when you got the call from the NEA?
Elliott Holt: Yohanca! When I got the call, I was in my office at the Kenyon Review. Normally I don't answer calls from unknown numbers, but it was a 202 number, which is the D.C. area code. I grew up in D.C., and my dad, who is 86, still lives there. So I thought, oh no, is this a call from a hospital in Washington? Has something happened to my dad? And then it was Katy Day from the NEA, and when she told me I'd won a fellowship, I started sobbing so hard (and so loudly, apparently) that the Kenyon Review's managing editor knocked on my office door to make sure I was OK. What about you, where were you when you got the call?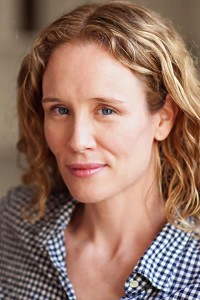 YD: Ah, we have a D.C. connection! I moved there right after Kenyon and got my MFA there. It was a Thursday afternoon. We're a few hours ahead on the West Coast, and I was heading out to walk my dog with my husband. I was mid-sentence as I picked up my phone to check the time—just as the voicemail from a 202 number hit my inbox. I locked myself in my bedroom and called back, heart pounding. You know that feeling, when something good might be about to happen and you don't dare hope too brazenly for it, for fear of scaring it away? But it was real! There was some high-pitched shrieking and some weeping, which [NEA director of Literary Arts] Amy Stolls handled very kindly. And I can't tell you how wonderful it was to hear her talk about my work specifically, because even with a name like mine, I am always half-wondering if there has been some administrative mistake.
EH: Right, I knew you got your MFA at American University. I taught at AU for a year as an adjunct instructor in the Literature Department, but I was teaching undergraduates, not MFA students. Did you begin your MFA right after you graduated from Kenyon?
YD: I didn't go straight into an MFA at all! I was a poli sci and modern languages (French and Italian) major at Kenyon and thought I wanted to go into international law. A bunch of us Kenyon kids moved to D.C. after graduation and I got a job as a sort of paralegal-in-training at a law firm. I was so bored and frustrated that I cried every single day for the six months I was there. So that was that.
I moved into security and crime analysis, which felt natural to me because it involved reading and writing. The pay was low, but over the years, I was able to live and work in Paris, Cairo and San Paolo while working remotely and for me, it was totally worth it. Then, just as my company was acquired, my partner, Nick Stalick '05 passed the Foreign Service exam and we set off for tours in Ukraine and Lithuania. It was a lot of fun, but I spent those years cycling between jobs at embassies, editing for local English-language publications, and feeling adrift because I didn't have a "career."
Our last few months in Lithuania, Nick finally convinced me to look at workshops and MFA programs (he knew all along). I was intimidated by it all, especially after so many years abroad. Wouldn't I be out of place? I didn't know about literary magazines and I didn't know what a residency was. But the very first risk I took was to apply to the Kenyon Review Writers Workshop, where I got to work with the amazing Brenda Miller in 2016. It was my very first in-person workshop experience since undergrad. It felt so safe and generative and supportive. That was my gateway drug.
What about you, Elliott? What is your writer origin story?
EH: Like you, I spent quite a lot of time living abroad between when I graduated from Kenyon (in 1997) and when I started my MFA program (in the fall of 2004). I lived in Moscow, London and Amsterdam, and then moved to New York, which has always felt like home to me. I spent years working for international advertising agencies, writing ad copy for shampoo and skin care products mostly. I've known I wanted to be a writer since I was very young — I was always composing stories and poems in elementary school — and writing ads seemed like a good day job for a writer. At least I was being paid to string words together! For a long time, I was writing fiction in secret, afraid to show anyone my work. (I never took a fiction workshop at Kenyon.) I finally decided to apply for an MFA because I wanted to be pushed to write more and show people my work. I applied to only one MFA program: Brooklyn College. I didn't want to leave New York or give up my day job, but all the classes at Brooklyn College met in the evenings, so I could keep working in advertising full time while going to school. And I got lucky at Brooklyn College because I found an amazing mentor in Michael Cunningham, and made incredible friends with the other writers in my cohort.
YD: Writing in secret! I love that there's a whole club of writers, like us, who sort of sidled into this world after years of thought.