We're pleased to share this season's reading recommendations from the editors and staff of the Kenyon Review. Here are some of the books that have absorbed and astonished, delighted and inspired them recently. One bit of advice: Order your books quickly, especially if you're buying them as gifts, since publishers are contending with the same supply-chain and delivery problems that are affecting other industries (click here to purchase books from KR's Bookshop page). At least we can take solace in the fact that great literature is timeless. Happy holidays, joyous reading!
Nicole Terez Dutton, Editor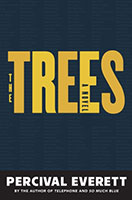 Three books that have left me dazzled recently are Hoa Nguyen's collection "A Thousand Times You Lose Your Treasure," Maggie Nelson's exquisite "On Freedom: Four Songs of Care and Constraint" and "The Trees" by Percival Everett. Nguyen's poems about her mother, a stunt motorcyclist in a Vietnamese circus troupe, are filled with electrified silence and unanswered questions. Nelson's book is exquisite in its thinking and generous in its exploration — a gorgeous book. And Everett's "The Trees" is a devastating and funny astonishment of a book. Radiant, rowdy and not to be missed.
Elliott Holt, Deputy Editor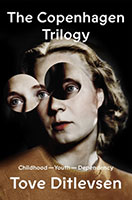 "The Copenhagen Trilogy," a volume that includes three memoirs by Tove Ditlevsen, translated by Tiina Nunnally and Michael Favala Goldman, is a harrowing masterpiece. I can't stop raving about Lauren Groff's incandescent novel "Matrix," inspired by the life of Marie de France. It's a gorgeous book about faith and female power. (Disclosure: Groff is a friend, but I'd be raving about the book even if I didn't know her.) And my two favorite story collections published in 2020 are now available in paperback: "The Office of Historical Corrections" by Danielle Evans and "I Hold a Wolf by the Ears" by Laura van den Berg are both brilliant.
Sergei Lobanov-Rostovsky, Associate Editor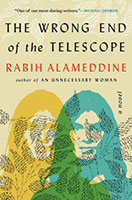 At this time of year, I always feel like I'm saving up a stack of books as a holiday gift to myself, savoring the thought of spending the long winter days with books that free my mind from its labors. The books I'm most looking forward to this year include Rabih Alameddine's "The Wrong End of the Telescope," about a doctor working with Syrian migrants at a refugee camp on Lesbos, and Gayl Jones's "Palmares," about a slave girl in seventeenth-century Brazil dreaming of a hidden settlement where fugitive slaves can live free. Who among us hasn't dreamed of a place of freedom these last two years? For many of us, that may remain only a dream, but these two acclaimed novels speak to this universal human desire and what it costs us to achieve it.
Andrew Grace, Senior Editor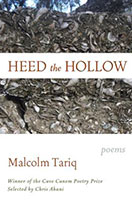 The best poem I've read recently is Malcolm Tariq's "Cento in Which the Narrative Precedes the Lyric" from "Heed the Hollow" (Graywolf), which defines poetry by this question: "If poetry is not a record of the impossible, then what is it?"
I know we're rightfully all excited about Jacques J. Rancourt's new book "Brocken Spectre" from Alice James, but I gotta say that I'm still stuck on his debut "Novena" (LSU Press).
Erica Dawson's "When Rap Spoke Straight to God" (Tin House) is a marvelous contemporary epic poem that writes its own version of the Bible in which Wu-Tang is the Old Testament and a Lady Jesus wandering among olive trees is the New.
Geeta Kothari, Senior Editor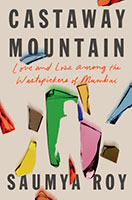 In January 2016, as the city of Mumbai was getting ready to host a conference for international investors, fires erupted in the 120-foot trash mountains in the suburb of Deonar, creating a toxic cloud that hovered over the city for several days. In her well-researched book, "Castaway Mountain," Saumya Roy examines the lives affected by the dumping ground, one of the largest and possibly the oldest in Asia, created by the British to handle the city's waste. More than an embarrassment to local authorities, who fail repeatedly to find a solution to Mumbai's growing volume of trash, the mountains endanger the lives of the waste pickers who live around them while also providing a livelihood. Roy tells the story of this community left behind by India's economic progress and the policies that have failed them with great empathy and detail.
Orchid Tierney, Senior Editor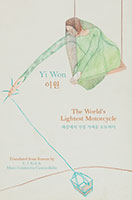 My winter reading recommendation is actually a collection that I haven't yet finished: Yi Won's "The World's Lightest Motorcycle" (translated by E.J. Koh and Marci Calabretta Cancio-Bello and published by Zephyr Press, 2021). And I haven't finished this collection because I keep reading each poem slowly, over and over again, as if to arrest its remarkable inventiveness. Yi Won renders legible the strangeness that already exists in everyday life and our material stuff, regardless of whether that object is a mirror, a road, or a package. And her radical renderings of the poems' images are surprising in their sudden presentations: "When I caress the package / I can feel its hard edges," Yi Won writes. "Ah! I didn't think a coffin could be so warm."
Katharine Weber, Senior Editor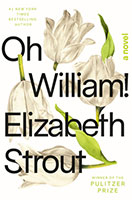 Having just indulged in a re-reading of two of Laurie Colwin's best books, "The Lone Pilgrim" and "Family Happiness," I was perfectly primed for the familiarities in Elizabeth Strout's wonderful new novel, "Oh William!" (Random House). The book is narrated by Lucy Barton, the character Strout's readers have met before, not only in the 2016 novel "My Name is Lucy Barton" but also in the 2017 linked story collection "Anything is Possible." Lucy Barton has become a successful novelist, though she is surprised when she is recognized and asked to sign books, as she has always felt invisible in the world, having, in the cruel words of her former mother-in-law, "come from nothing." This book is, in effect, her report on her ex-husband William's confrontation with the past. More confided and told than written as a novel by Lucy Barton, here everything intersects — public and private faces, inner and outer lives, past and present lives — making Strout's Oh William! a subtle study of what endures.
Richie Hofmann, Contributing Editor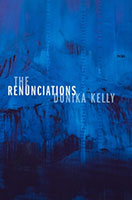 One of the most powerful and provocative new collections of poems I've read this year, Donika Kelly's The Renunciations (Graywolf, 2021), takes charge of the myths and inheritances that make a self, in a series of self-portraits and defaced epistles. I will read these poems again and again, and you should, too.
Alicia Mountain, Contributing Editor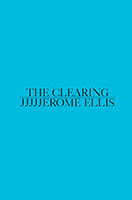 Nothing has inspired me more in the past few weeks than JJJJJerome Ellis's "The Clearing" (Wendy's Subway). In this project, which manifests as both a limited-edition book and as vinyl LPs, Ellis theorizes his glottal block stutter as a transcendence of white time. Ellis reconceptualizes "dysfluency" as fluid and subterranean, with speech acts like tributaries remembering their way through linguistic terrain. "The Clearing" belongs on the same bookshelf as work by Christina Sharpe, Tyehimba Jess, Khadijah Queen, and Saidiya Hartman. What's more, the sonorous jazz soundscapes underscoring the poems on Ellis's LPs don't just please the ear — they will forever change how you listen.
Elinam Agbo, KR Fellow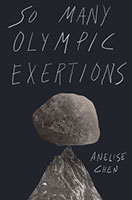 "So Many Olympic Exertions" by Anelise Chen. As I made my way through this novel, I found myself meditating on my own relationship to sports, work, and the culture of "never giving up." I felt guilty for waiting so long to read it — the book has been sitting on my shelf for two years — but now I realize that it speaks to the lethargy of post-2020 life more profoundly than anything I've read this year. In its experimental form — vignettes or "notes" that embrace elements of memoir and sports-writing — the novel eases you into the narrator's grief and life after loss.
Cristina Correa, KR Fellow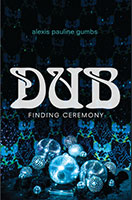 Lately, I begin books only to rest them on my desk for indeterminate periods, unable to finish without first starting something new. The benefit of this cycle has been a practice in holding many voices alongside my own, attending to our anarchic, expansive choir and devastatingly simple pursuit to live fully. Here are a few:
In the final title of Alexis Pauline Gumbs's poetic trilogy, "Dub: Finding Ceremony," the ancestors speak through exploratory interchange with what connects every living (and dying) organism. Through meditative dialogue with Sylvia Wynter's works, Dub is a collection of Black feminist psalms. As Gumbs harkens the voices of the sea—slavery's indelible wound, the ancient wisdom of whale song, the salt of memory—she angles the light of their self-liberation into a kaleidoscope of futurity and ceaseless possibility.
Kim Hyesoon's "Autobiography of Death" is a relentlessly startling catalogue of death's spirit roaming through the rhythms of days and language. Each poem offers a new surefooted testimony of life that defies limitation. Translated from the Korean by Don Mee Choi, this collection also includes stunning surreal drawings by Fi Jae Lee. Their collective artistic vision is testament to the immense gift of translation and visual interplay within texts.
Kathleen Aguero, Consulting Editor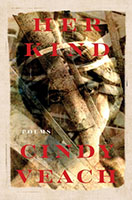 I am currently reading "Manywhere" by Morgan Thomas, a riveting collection of stories forthcoming in January 2022. I am particularly drawn to Thomas's exploration of desire and belonging, and the immersive spaces (physical, historical, psychological) their characters move through.
Of the many fine books of poetry I've read recently, four stand out. Cindy Veach's compelling collection, "Her Kind," intertwines stories of the Salem witch trials with poems about a contemporary divorce, thereby casting light on how precarious the position of women has been and remains. "2 a.m. with Keats" by Eileen Cleary is both an elegy to her beloved mentor Lucie Brock-Broido and a series of imagined conversations with Keats. It's a marvel how Cleary pulls these strands together, saying as much with what is not on the page as what is. I also admire L.R. Berger's "Indebted to Wind" for their wide emotional range and varied subject matter, each poem written with precision and grace. Every line in every poem of "Where the Wolf" by Sally Rosen Kindred surprises and rewards. Kindred is a poet new to me. I intend to go back and read her previous collections.
Elizabeth Dark, Associate Director of Programs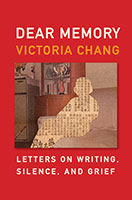 In "Dear Memory," Victoria Chang pieces together her family history through fragments of conversation, questions and documents such as photos, legal forms, and scraps of paper. She writes letters to loved ones, living and dead (as well as to herself, to particular thoughts, and to us) and places them alongside collaged artifacts, creating a space for silences and partial accounts to live alongside her memories and questions.
Louise Erdrich's novel "The Sentence" addresses many hauntings, the most harmless (and quite humorous) being the literal ghost of Flora, a deceased Minneapolis Birchbark Bookstore customer who won't leave Tookie, the narrator and an employee of the bookstore, alone. The reader joins Tookie in wrestling with her own past while navigating the history of her city where COVID-19 is spreading and generational racism is on full display with George Floyd's murder. The novel is an indictment and sentencing on any location rooted in "blood dispossession and enslavement" where the ghosts become the relentless wardens.