Loyal readers, you know the season's ritual. Every June, we ask our extended family of editors and staff to recommend books they have loved (or are looking forward to). It's another way of sharing our communal pleasure in reading, and a recognition that, for many of us, summer offers more time to indulge in that matchless pleasure. Here is this year's list. Settle back and savor.
Nicole Terez Dutton, Editor of the Kenyon Review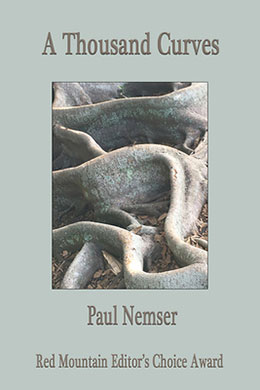 Kaitlyn Greenidge is a masterful storyteller and her latest novel, "Libertie," is a wondrous and deeply engaging historical novel. Paul Nemser's slim book of poetry, "A Thousand Curves," with its heartbreak of images and compression, is another gorgeous and wise volume well worth your attention this summer.
Sergei Lobanov-Rostovsky, Associate Editor and Professor of English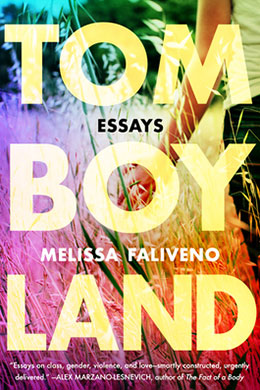 We were girls. We were boys. We were neither and both.
We were small. We were nothing. We were taller than trees.
When you live in the middle of nowhere, it's a joy to see someone write about the terrors and weird beauty of growing up in the Midwest. The essays in Melissa Faliveno's "Tomboyland" capture the hidden lives of its rebel, misfit bodies in all their mess and complexity. By contrast, T. Kira Madden's "Long Live the Tribe of Fatherless Girls" offers us a girlhood in the mythic Florida of stock scams and strip clubs. It's riding stables and parents in rehab, blood stains on the seats of the Jag. These two memoirs of growing up and getting out alive offer visions of America full of fevered dreams and stubborn beauty. They lead us out beyond fiction to the world's unraveling edge — and then back again, to survival and love.
Geeta Kothari, Nonfiction Editor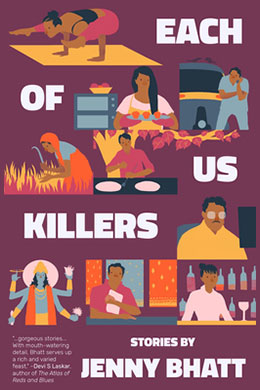 "Each of Us Killers," by Jenny Bhatt. In these engrossing and inventive stories, Bhatt explores the lives of Indians across a wide social and economic spectrum. In "Neeru's New World," a young servant learns a hard lesson about her dreams of a better future. The title story illustrates the dangers of striving beyond one's place. Thankfully, Bhatt balances this despair with hopeful stories like "Life Spring" and "The Prize," and with "Separation Notice," a biting letter of termination to Lord Vishnu.
"The Good Girls," by Sonia Faleiro. Two girls found hanging in a mango orchard are at the center of Faleiro's exhaustively researched book. The mystery drives the story and allows Faleiro to tell a much larger story about the challenges that both urban and rural women face in India. The girls are not only victims of social forces beyond their control, but of their own families. Faleiro does an excellent job of illustrating the oppressive forces of caste and poverty and their effects on every aspect of life.
Kirsten Reach '08, Fiction Editor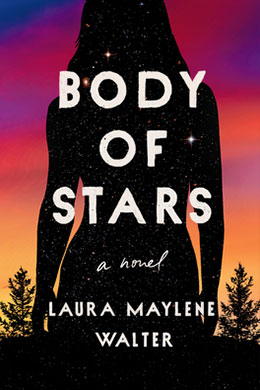 This is a season of dark magic. I loved the constellations that emerged from KR contributor Laura Maylene Walter's "Body of Stars" and the questions that rose and shifted as I read Elissa Washuta's "White Magic" for the second time, and my heart grew three sizes reading Alex DiFrancesco's "Transmutation."
Katie Kitamura's "Intimacies" carries the excitement of overhearing strangers on the train and the fresh horror of a siren just outside your apartment.
"Detransition, Baby" by Torrey Peters and "The Life of the Mind" by Christine Smallwood are darkly funny novels about how challenging and surprising it is to operate your life from within a body. (The mundanities of email from an academic institution in Smallwood's novel are too good. Just @ me next time.)
Looking forward to "Strange Folk You'll Never Meet" by KR contributor A.A. Balaskovits, out this September.
Katherine Hedeen, Translations Editor and Professor of Spanish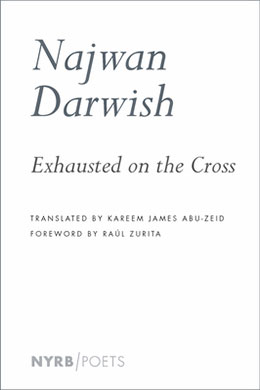 I am grateful for Palestinian poet Najwan Darwish's "Exhausted on the Cross," in the English of Kareem James Abu-Zeid. Darwish chronicles the specific situation of Palestine and moves beyond it, too, to engage more broadly with suffering and the human condition, with beauty and wit. Darwish's poetry serves, as Abu-Zeid notes, as a way "to confront the eternal crucifixion of occupation and colonialism." In other words, it is an example of poetry at its best: an art of resistance.
Adam Clay, Book Reviews Editor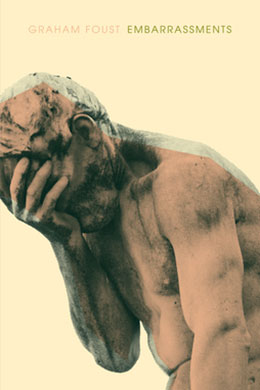 Aside from a few exceptions, I've found myself reading mostly poetry since March 2020. Here are a few of the books on my nightstand that have been speaking to me recently: Graham Foust's "Embarrassments," "The Essential Ruth Stone" and Michael Kleber-Diggs's "Worldly Things."
Richie Hofmann, Book Reviews Editor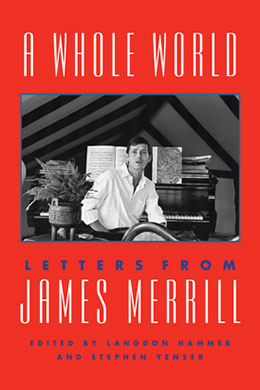 This summer, I'm planning to immerse myself once again in the work and world of my first literary love affair. I'll be savoring the deep wit and dazzling wisdom of "A Whole World: Letters from James Merrill," selected and edited by Langdon Hammer and Stephen Yenser. It's not surprising that the brilliant poet who transmuted so much of his life into his art is also a brilliant letter writer: funny, sincere and always marvelously literary as he recounts anecdotes of his friendships, his poetry and the pains of love in correspondence from nearly six decades.
Corey Van Landingham, Book Reviews Editor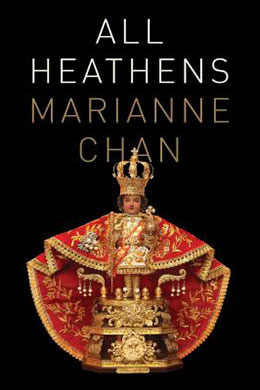 I keep returning to Marianne Chan's debut poetry collection, "All Heathens," for its unflinching-yet-tender portraits of lived diasporic realities. Of the desires and fears, distances and proximities, conflicts and celebrations that are borne from generations of people who have left home, who have had their home taken from them, who know that "on earth, / home is a fluid thing, a shape- / shifter." Other books I'd recommend: Gustavo Hernandez's "Flower Grand First," Steven Kleinman's "Life Cycle of a Bear," James Longenbach's "Forever," Bess Winter's "Machines of Another Era" and Jihyun Yun's "Some Are Always Hungry." Oh, and let's throw Robert Graves's "I, Claudius" in there, for some beach reading.
Janet McAdams, Editor at Large, Robert P. Hubbard Professor in Poetry and Professor of English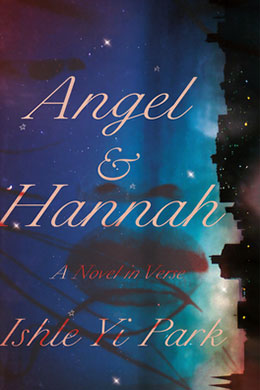 I've read so many wonderful new poetry collections this year, but I'll single out for special praise Lesley Wheeler's superb fifth collection, "The State She's In." Wheeler, very much a poets' poet, brings her characteristic wit and elegance of form — and some witchery — to this intricate documenting of the states she — and we — are in. Along with Wheeler's collection, I've found myself returning to Casandra López's powerful "Brother Bullet," an elegy for a murdered brother and an extended meditation on the bullet itself.
I am excited to read Ishle Yi Park's just published novel-in-verse, "Angel & Hannah." Park, author of the acclaimed "The Temperature of This Water," recasts Romeo and Juliet as an end-of-millennium love story that begins at a quinceañera. Finally, there are so many riches to discover in "The Diné Reader"; its 400-plus pages comprise works by such well-known Navajo writers as Luci Tapahonso, Rex Lee Jim, Laura Tohe and Elizabeth Woody, as well as newer Diné voices including Sherwin Bitsui, Paige Buffington, Jake Skeets, Tacey Atsitty and Manny Loley. Kudos to Esther Belin and her co-editors for this important new anthology.
Katharine Weber, Editor at Large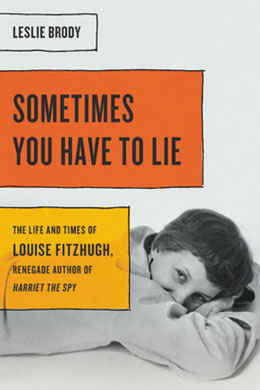 "Sometimes You Have to Lie: The Life and Times of Louise Fitzhugh, Renegade Author of Harriet the Spy" by Leslie Brody. "Harriet the Spy" has inspired countless women writers since the book's publication in 1964. The subversive, witty, rebellious girl with a notebook writing acerbic and acute observations about everyone in her life had much in common with her creator, who also dressed like a boy (she wore bib overalls and was barely five feet tall) and felt like an outsider (though Fitzhugh moved in circles of enchantingly creative, accomplished people). Leslie Brody's lively book is itself a spy's report, a rich portrait of a complex, divided life full of secrets and intrigue. Fitzhugh, a gifted painter before she was a published writer, was out in her private life while closeted as a children's author (true for many other gay children's authors of her generation, from Arnold Lobel to Maurice Sendak to Margaret Wise Brown). The book's deadpan wit is a perfect match for its subject. Brody reports, for example, that Fitzhugh had her first macadamia nut in Helen Frankenthaler's Village apartment. She had a lifelong friendship with poet James Merrill. Her uncle was Peter Taylor, and after a happy visit with him at Kenyon College, she was frustrated that admission was not open to women in those days. She went to Bard.
Molly McCully Brown, KR Fellow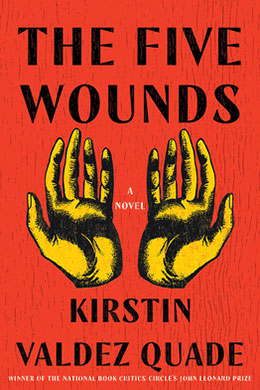 My favorite book of the last several months is, by a mile, Kirstin Valdez Quade's incredible novel "The Five Wounds." A book about family, failure, love and the way we have to build the miraculous, the novel is an expansion of a short story that originally appeared in The New Yorker in 2009, and I feel like I've been waiting for it practically since the moment I was first introduced to the characters. It's a remarkably tender, heartbreaking and sometimes shockingly funny book. And it also sings on the sentence level, the way all my favorite prose does. If you're looking for a novel to completely fall into, this is the one for you.
In the last week, I've also been knocked over by the poems in Donika Kelly's latest collection "The Renunciations," which is just out from Graywolf. The poems hold both transformation and remembrance; every one is gorgeous, and every one makes me want to go back to my own desk and do the hard work.
Misha Rai, KR Fellow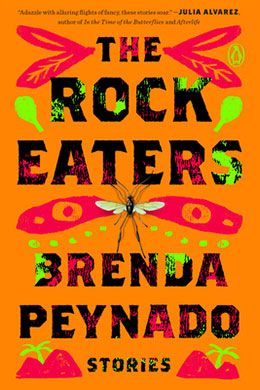 If these pandemic months have taught us anything, they have perhaps taught us that only at our peril can we ignore the suffering, historical or otherwise, of a group of people, that we are all trying to belong, and that sometimes the only way to understand the world we live in is through allowing ourselves to believe in the strange and marvelous. So, it is only fitting that this summer I recommend debut books by authors who are grappling with these ideas: LaTanya McQueen's haunting "When the Reckoning Comes," Claire Luchette's searching "Agatha of Little Neon" and Brenda Peynado's inventive "The Rock Eaters." Each of these books made me sit up straight with their sheer storytelling audacity.
Kathleen Aguero, Consulting Editor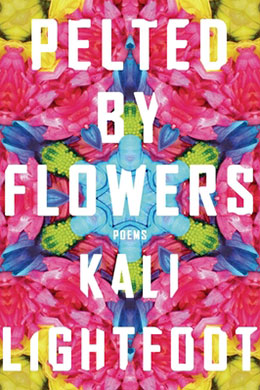 Kali Lightfoot's collection, "Pelted by Flowers," brings a lifetime of relationships, travel, teaching and work as a forest ranger to bear on beautifully crafted poems. Other exciting debut collections include "Divine, Divine, Divine" by Daniel Summerhill and "The Dandelion Speaks of Survival" by Quintin Collins. Both crackle with energy and passion in poems that explore urban Black experience. One of my favorite poets, Meg Kearney, has a new book, "All Morning the Crows," that artfully synthesizes careful observation of birds with personal history. It's been a good year for rereading as well. I recommend Shane McCrae, from his first collection "Mule" to his latest, "Sometimes I Never Suffered." McCrae addresses racism, among other issues, with intriguing formal inventiveness. In addition, I happily revisited Erica Funkhouser's "Post & Rail," a remarkable series of 42 numbered couplets, whose form evokes posts and rails, that merge family and social history, science and philosophy.
Oliver de la Paz, Consulting Editor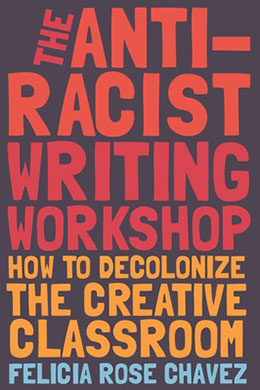 I started dipping into Felica Rose Chavez's "The Anti-Racist Writing Workshop: How to Decolonize the Creative Classroom" this past spring, but now that classes are over, I can't wait to finish the book. I also look forward to reading "All Heathens" by Marianne Chan as well as "Atang: An Altar for Listening to the Beginning of the World" by Patrick Rosal. It's an exciting and lovingly made, multi-modal book, filled with personal reflection and beautiful made and found images.
Caitlin Horrocks '02, Consulting Editor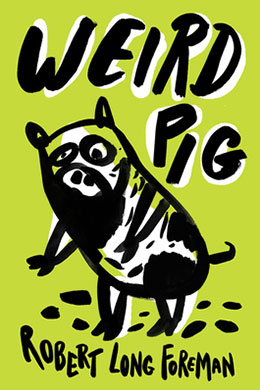 Tom Noyes's KR story "Charles Guiteau, Who Will Hang for the Assassination of President Garfield in 1882, Has Trouble Connecting with Women at Oneida, John Humphrey Noyes's Free Love Commune, in 1866" (March/April 2019) has been folded into "The Substance of Things Hoped For," a beautifully written historical novel, both empathetic and unsparing. Jeffrey Condran's short story "In Costume" (May/June 2019), kicks off his new collection "Claire, Wading Into the Danube at Night," setting the tone for the book's rich, elegant sense of character and complexity. If you enjoyed the funny, unapologetic, joyous weirdness of Robert Long Foreman's "Guy Stuff" (May/June 2018 KRO), you'll want to check out his 2020 releases: the story collection "I am Here to Make Friends" and the novel "Weird Pig."
Jennifer Jean, Consulting Editor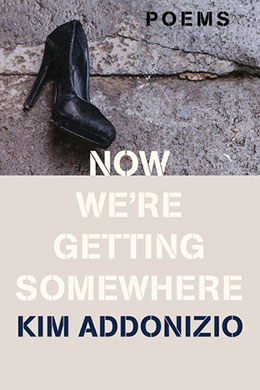 "Ever notice how many writers write about writing?" asks Kim Addonizio in "Now We're Getting Somewhere," her extended ars poetica, where confessional poetry is: "like sewing rhinestones on your traumas so you can wear them to a pain festival." The collection is also, in part, a lyrical Platonic dialogue: "Walt, Walt," she tells Whitman, "I don't think death is luckier or leads life forward like you said." As well, several poems investigate the spark that was John Keats: "Here's where the poet's heart refused to burn." Keats is a stand-in for all creatives. Later, an instrument is the stand-in: "A guitar, like a heart, has a hole in it." This is a threshold collection, a poet pausing in a doorway, leaning against the frame, asking, "Who killed poetry again & who cares?" I felt included in this conversation and part of her (sort of) Lazarus-extravaganza. I loved it! Reader, read it.
Keija Parssinen, Consulting Editor and Assistant Professor of English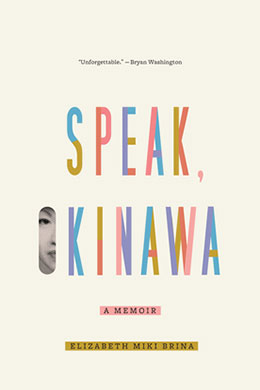 I've been reading memoirs lately as I try to teach myself how to write one! I've really enjoyed "Speak, Okinawa," by Elizabeth Miki Brina, and "The Line Becomes a River: Dispatches from the Border," by Francisco Cantú. Brina's book tells the story of her fraught relationship with her mother, who is from Okinawa and married Brina's American father when he was a soldier stationed on the island. In addition to the familial stories, the memoir also offers a devastating history of the American presence in Okinawa. Through the intertwined narratives, we see how generational and geographic trauma are passed along, as well as the way colonization distorts and disfigures identity among the colonized and the colonizers. Cantú's cerebral, haunting memoir recounts his years spent in the border control, following him as he grapples with working in service to the U.S. government's "crushing force." The book accrues real potency halfway through, once Cantú leaves "la migra" and meets Juan, an undocumented co-worker who leaves the U.S. to see his dying mother. Detained multiple times at the border and unable to reunite with his wife and children in America, Juan embodies the human toll of our highly militarized southern border and inhumane immigration laws.
Jamie Lyn Smith '96, Consulting Editor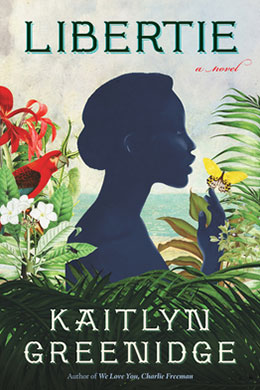 I waited on pins and needles for my copy of "Libertie" by Kaitlyn Greenidge and was blown away by the rich complexity of this powerful historical novel. Greenidge explores what freedom means for Black women in post-Civil War America in resonant, engaging prose. "Road Out of Winter" by Alison Stine is a gripping thriller, weaving Appalachian grit lit with environmental upheaval that kept me turning pages and wishing for more at the novel's end. I read Candice Carty-Williams's debut novel "Queenie" twice; the title character's descent into post-breakup self-sabotage is brutally hilarious, complex, provocative and politically adroit. I can't wait to see what Carty-Williams does next. Pete Beatty's "Cuyahoga" all but reinvents the tall tale, with a wise-fool narrator that had me shrieking with laughter at its absurd and splendid surrealism set in early 19th-century Ohio; his genius for dramatic irony and pathos are near-impossible to overstate and a joy to behold.
Orchid Tierney, Consulting Editor and Assistant Professor of English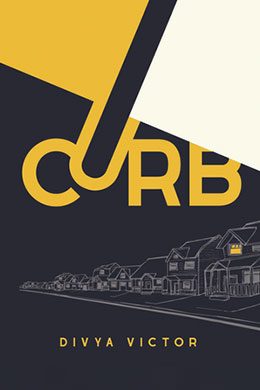 We've been spoiled by the volume of stunning releases of poetry and hybrid texts over the last five months. And this summer, I'm excited to dive into Nikki Wallschlaeger's "Waterbaby," Divya Victor's "Curb," and Yi Sang's "Selected Works" translated by Jack Jung, Don Mee Choi, Sawako Nakayasu and Joyelle McSweeney. One hidden gem that landed in my mailbox recently is Adjua Gargi Nzinga Greaves's "Of Forests and of Farms: On Faculty and Failure," a tour de force of criticism, textual performance and archival archaeology that foregrounds citational practice, plant-human thinking and our embodied entanglements with the more-than-human world. To say that this chapbook has confronted and surpassed the limits of creative scholarship would be an understatement. "Of Forests and of Farms" will be a text that I will be citing from for a very long time.
David Winter, Consulting Editor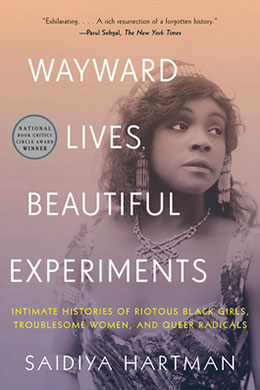 I felt transformed by reading a single chapter of Saidiya Hartman's "Wayward Lives, Beautiful Experiments: Intimate Histories of Riotous Black Girls, Troublesome Women, and Queer Radicals." Hartman's lyrical prose is utterly spellbinding, in part because it risks interiority and sensuality in ways one might not expect from a deeply researched historical study. The alchemy here between archival research and lyric voice also feels very much in conversation with recent books of poetry like Chet'la Sebree's "Mistress" (which uses persona to explore tensions and parallels between the poet's own life and the complicated legacy of Sally Hemings) and Rick Barot's "The Galleons" (which explores the history of the poet's Filipino immigrant family in the context of colonialism and the Atlantic slave trade). All three of these books have helped me to see the difficult moment we're living through more clearly, and to find beauty in the ways we survive it.
Laure-Anne Bosselaar, Advisory Board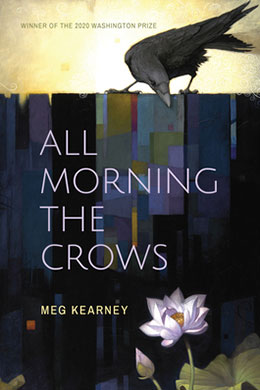 One positive aspect of this past year is that I spent so much more time at home — thus had so much more time to read. Four books (among many other remarkable ones) made it to the top of my list. Alphabetically — for they were all my "absolute favorites" — are Quintin Collins's "The Dandelion Speaks of Survival," Meg Kearney's "All Morning the Crows," Mihaela Moscaliuc's "Cemetery Ink" and Daniel B. Summerhill's "Divine, Divine, Divine." All have in common an urgent tone and unique assonantal intensity. Summerhill's gorgeous variations on language and song offer us poignant poems and a moving, new and necessary vocabulary; Moscaliuc's lyricism, astounding imagery and devastating landscapes will deeply haunt you; Kearney's tour de force poems on birds and their awe-inspiring metaphors are unforgettable, and Collins's vulnerable and tender poems about growing up in a racially torn America are all at once riveting and heartbreaking.
Nicholas Boggs, Advisory Board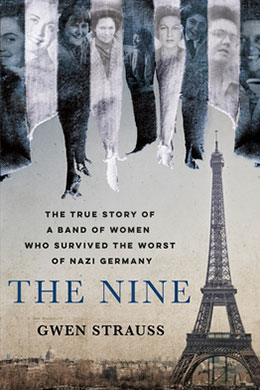 For summer reading I recommend two nonfiction books that are both riveting accounts of groups of people battling heroically against the horrors of history: Gwen Strauss's "The Nine: The True Story of a Band of Women Who Survived the Worst of Nazi Germany" and Sarah Schulman's "Let the Record Show: A Political History of ACT UP New York, 1987-1993." The former opens with a harrowing account of the author's great aunt Hélène Podliasky leading a band of nine female resistance fighters as they make a daring escape from a death march that started at a German forced labor camp in Leipzig; the latter draws on 17 years of interviews to provide a comprehensive (and corrective) history of the AIDS Coalition to Unleash Power that doubles as a brilliant toolkit for coalitional politics today. Both are tremendous feats of deeply researched nonfiction writing and testaments to the power and necessity of individual and collective action.