When I told my parents I'd be studying for most of my winter break, they were a bit surprised, especially since I usually spend my time at home planted on our couch watching an endless cycle of HGTV and British period dramas. This time, though, I would be studying for my senior exercises (affectionately called "comps") to complete my major in economics. Every major at Kenyon has a different set of comps to pass: for econ, it's a set of tests on economic theory; for drama, a production; for math, a paper and a test; the list goes on and on. I won't beat around the bush, comps are scary and overwhelming. Knowing that everyone goes through them, though, is always reassuring, and being cognizant of this helped me turn my comps process into a more collaborative than competitive process.
For economics comps, this consisted of a lot of group studying. Over break, I met up with fellow econ major Devon Chodzin '19 in various coffee shops around Cleveland; we hit seven locations in six days.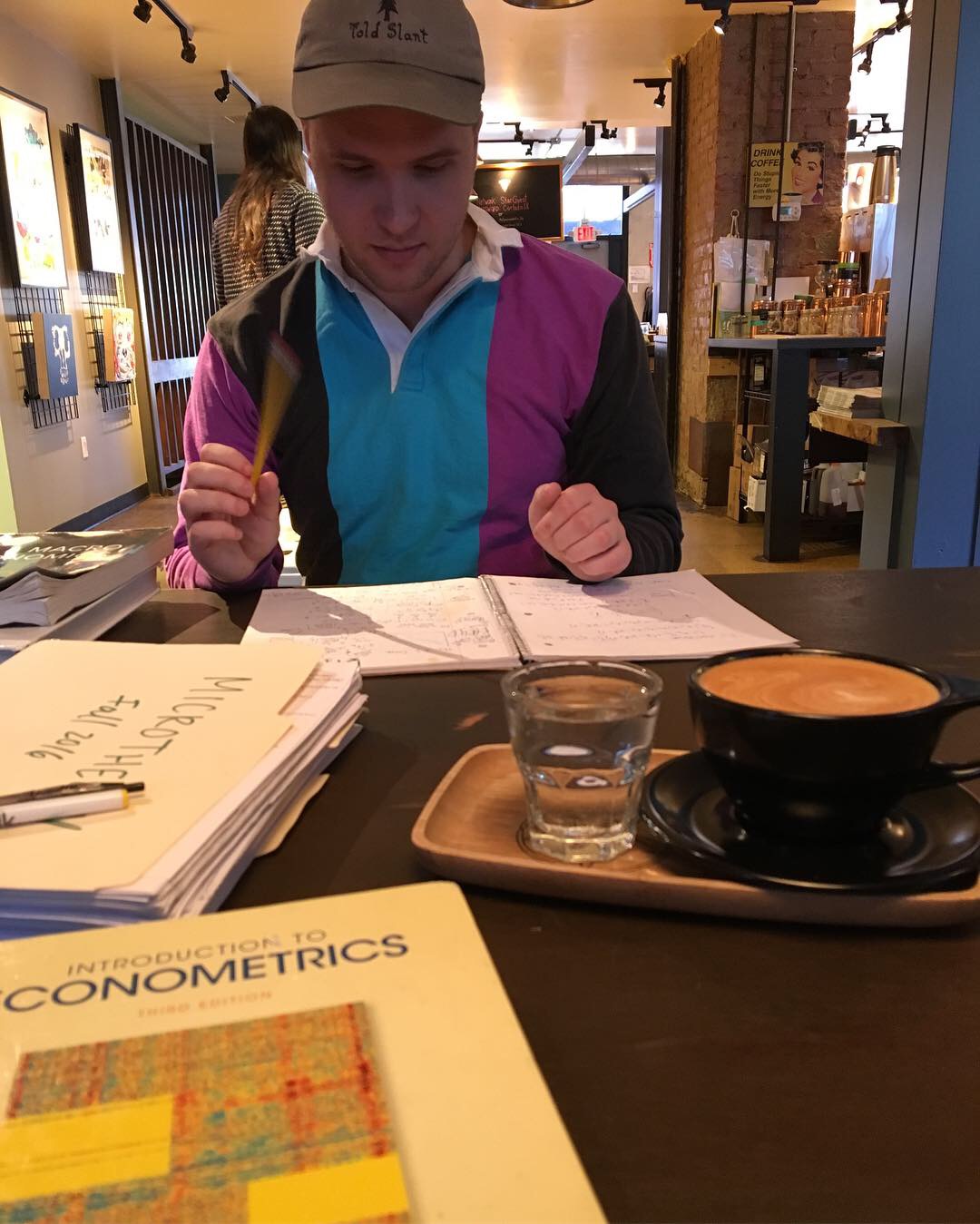 Kit Fluharty '19 and Jeffrey Searls '19 flew back from break early to hang out and study (more often than not, it turned into hanging out more than studying), and there was plenty of Facetiming with other economics majors further away. By the time we all made it back to campus, we had lists of questions to ask our professors in office hours and were excited to take these tests head on.
I've also had the honor of helping my friends with their comps, as well. The senior exercises in drama consist of acting in, directing, or designing a production in the Hill Theater over the course of six grueling weeks. I was really excited to stage manage two of these productions this year: "The Importance of Being Earnest" by Oscar Wilde (the thesis of seniors Sean Seu, Jeffrey Searls, Ez Raider-Roth and Laurel Waller) and "Slowgirl" by Greg Pierce (the thesis of seniors Erica Christie, Meredith Rupp and Jacob Skolnik — photo at left).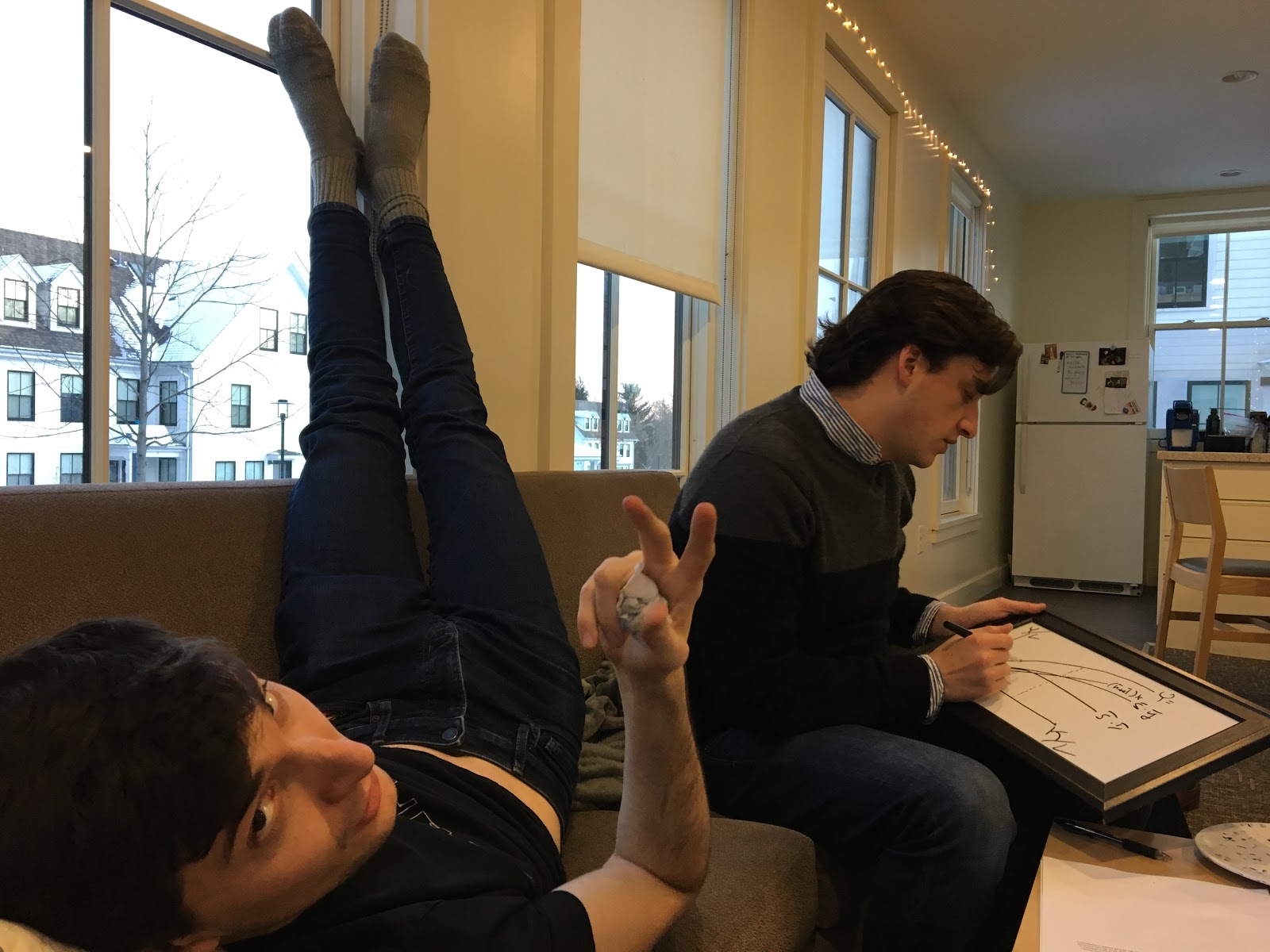 Working on these theses gave me a chance to work on entirely student-run productions, from the designers to the actors. Knowing that I had a part in helping them pass their senior exercises (they also must complete an oral defense, as well as a test on theater history) made me incredibly invested in the process, and even more elated when I learned that they all passed.
When I first learned about comps, I was more terrified than anything else. But looking back, the process of these senior exercises brought my fellow majors and me closer together, and helped us connect our passions in ways I never thought possible. I still have a ways to go — my senior exercises in history culminate in a defense of my thesis paper at the end of March — but I'm not too concerned. I know without a doubt that one of my English major friends will be there to help me edit my paper, and my acting friends will help me with my public speaking skills — in any case, I won't be alone!