Middle Path is the connecting line on campus, traveling north to south. It connects to many tributary paths, and most Kenyon students traverse it hundreds of times during their years in Gambier. It's no coincidence that it became a source of inspiration for Benjamin Jagolinzer '19, who came to Kenyon from Cumberland, Maine.
Five years ago, while under pressure for an impending editorial meeting, Jagolinzer came up with the concept of the Middle Path Playlist. "I can still vividly recall my lack of preparation for our Quintessential Kenyon blog meeting on a chilly spring day my sophomore year. The team was asked to have a few story pitches in hand, but as I left Old Kenyon to make my trek to Sparrow House, I didn't have the slightest clue what I was going to share," said Jagolinzer. "Fueled by desperation, I began taking note of everything that I saw on Middle Path. Notably, almost every person I saw had headphones on." A project was born — asking anyone and everyone on Middle Path what they were tuned into.
A year later, Ethan Bradley '20, a neuroscience major from St. Louis, continued the project with The Middle Path Playlist 2.0. "I enjoyed the process," Bradley remembered. "I was surprised by the variety. I expected it to be eclectic, but the musical genres people were listening to went in all different directions." As a friend of Bradley's, I participated when he found me sitting on my favorite Middle Path bench.
Now, five years since its creation, I continued the project after graduating and returning to Gambier as a staff member. After a few difficult years, we can still find a sense of creativity and belonging on Middle Path, showcased in the diverse music tastes of those walking up and down it. I thank the contributors for sharing and posing for the camera, and kindly invite the Kenyon community to give these songs a listen.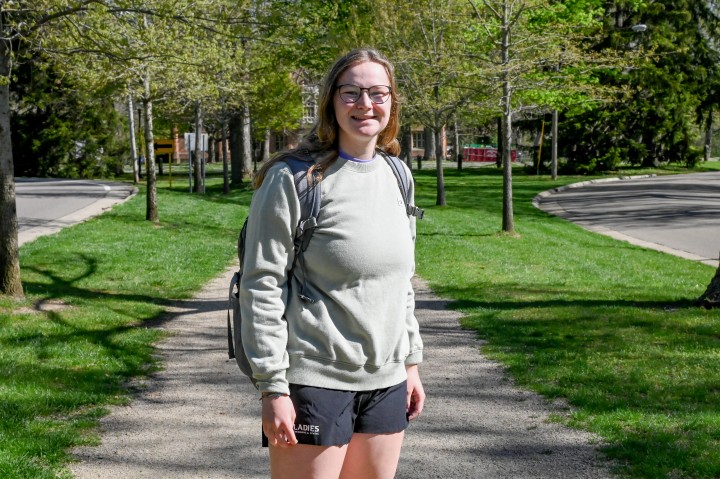 Claire Epperson '24 of Germantown, Tennessee
"Work Out" - Rainbow Kitten Surprise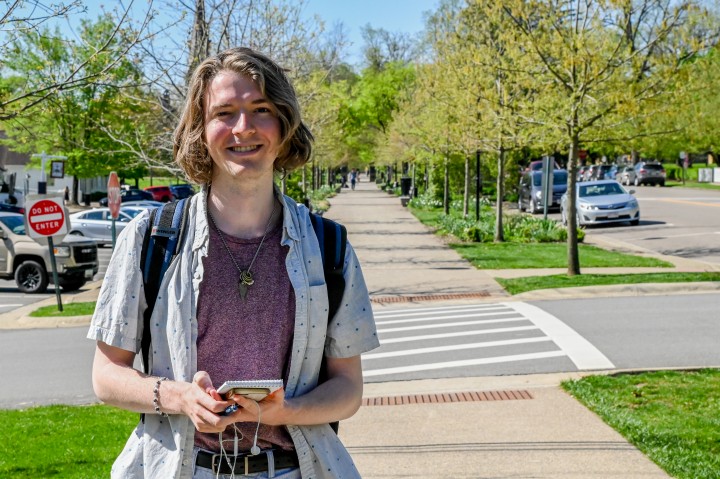 Theodore Schwamm '24 of Gray's Creek, North Carolina
"Under the Whispering Door" - TJ Klune (audiobook)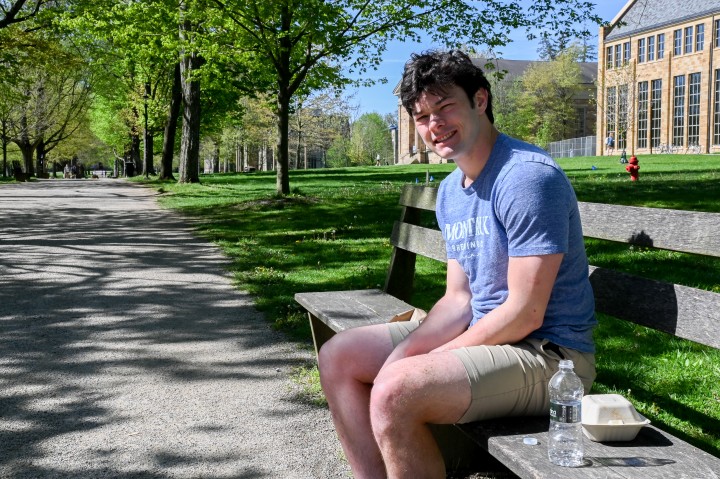 Sam Holleran '24 of Menlo Park, California
"Fire In My Soul" - Oliver Heldens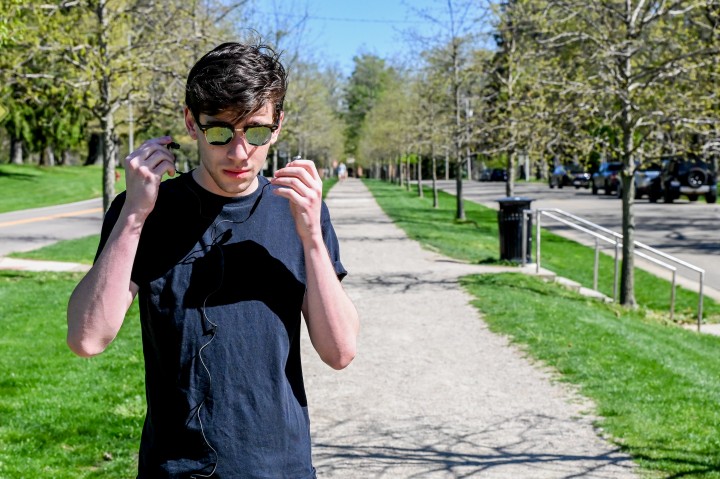 Jack Paganelli '22 of Indianapolis, Indiana
"Судно" - Молчат Дома (Molchat Doma)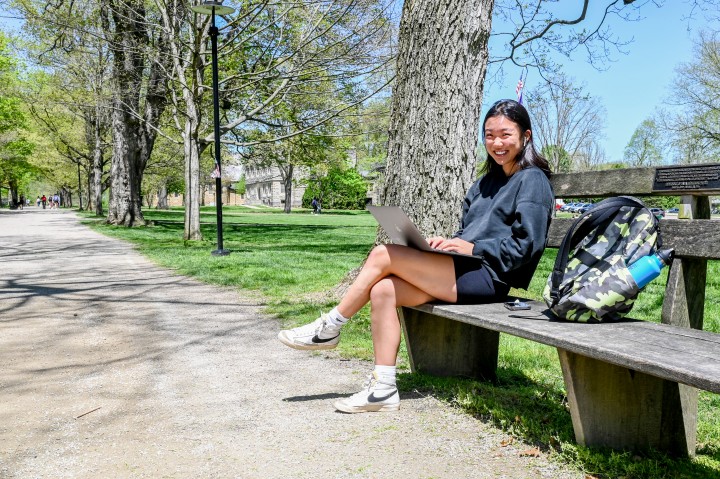 Madelyn Son '25 of Irvine, California
"Lost Souls" - Baby Keem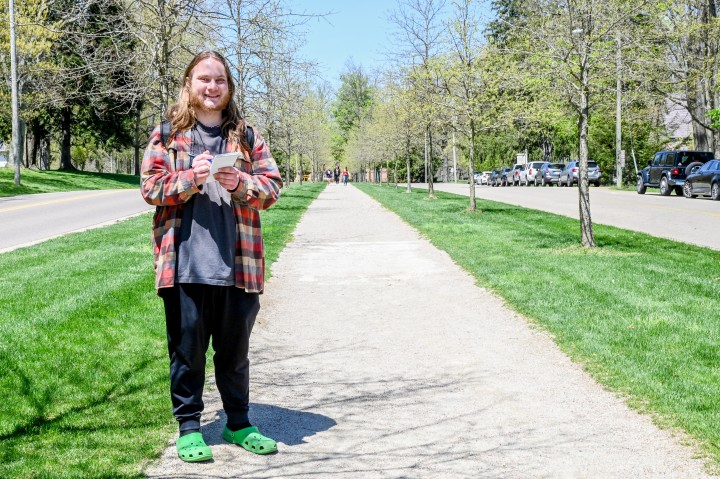 Richard Shapiro '23 of Chicago, Illinois
"Look at Miss Ohio" - Gillian Welch
Vikas Gudhe '23 of Dublin, Ohio
"Sundress" - A$AP Rocky