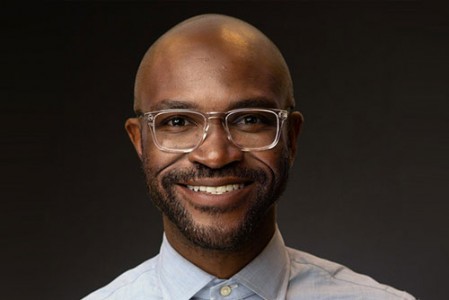 Named a Champion of Pride by The Advocate, Densil Porteous '02 considers empathy his superpower. He has long served as both volunteer and leader in the nonprofit world, and currently sits on the boards for the Human Rights Campaign and the Columbus Foundation's LGBTQ-focused Legacy Fund. As executive director of Stonewall Columbus and CEO of Pride Fund 1, a Columbus-based venture capital fund for LGBTQ+ entrepreneurs, Porteous — a member of Kenyon's Board of Trustees — is poised to inspire a new generation of activists. "Queer leaders of color are exceptional and exceptionally few," he wrote in a Columbus Dispatch op-ed. "My obligation as a servant-guide is to ensure that we are making space so that we, queer identities of color, are all afforded the opportunity to be exceptional." Porteous's inspirational life journey is featured in the Hulu series "Your Attention Please."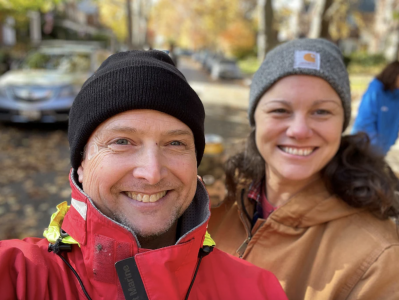 As the nation heads into end-of-year holidays facing the prospect of another COVID-19 surge, Matt Riggs '95 is one of the everyday people adding a small spark of light to dark days. The Washington Post recently profiled the Baltimore resident, a psychology major at Kenyon, who came up with a simple, creative idea to connect his neighbors despite continuing isolation and hardship. After stringing a single strand of lights between his own home and the house across the street in November 2020, Riggs' idea caught on among his neighbors. This year, they came together to turn the impromptu decorating into an annual tradition, coordinating a group lighting effort on Nov. 21. "It just grew out of everybody's desire for beauty and joy and connection," Riggs said. "From such a humble beginning, a tiny little act, it became this event."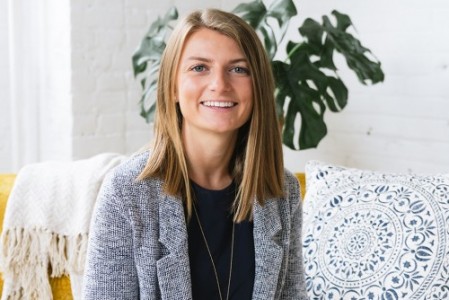 For some people, furnishing an apartment might mean nothing more than a simple trip to Ikea. But Maria Paparella '20 realized that for the thousands of young adults who age out of the foster care system each year with no family or resources, simply establishing a comfortable place to live independently can be a huge challenge. Her organization Chair-ity, founded in 2014 when she was just 16 years old, provides furniture and household goods so that the transition to adulthood can truly begin. This simple yet powerful idea has earned political science and sociology double major Paparella coverage in Cleveland.com and Reader's Digest this year, and she was named one of Crain's Cleveland Business 20 in their Twenties.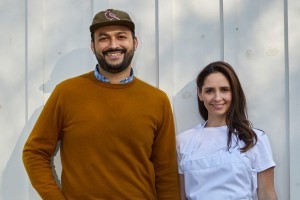 Arjav Ezekiel '10 studied political science at Kenyon, but his closest connection to politics these days may be the name of his buzzy new restaurant in Austin. Birdie's, a riff on the legendary Texan Lady Bird Johnson, is "a refreshing new take on the wine bar" that sports "a way with pasta, unique natural wines, and a killer patio," according to Austin Monthly. Although Ezekiel told Austin360 that he and his wife, chef Tracy Malechek-Ezekiel, didn't set out to create "the hip restaurant," Birdie's managed to snag a spot on the New York Times' 2021 Restaurant List of "the 50 places in America we're most excited about right now." While Birdie's may be "on the leading edge of what makes eating great in this booming town" for all sorts of reasons, we got distracted after hearing "vanilla soft-serve, drizzled in olive oil pressed with tangerines."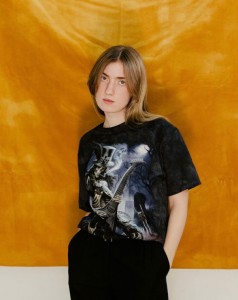 If your Spotify Wrapped for 2021 included artists like Taylor Swift, Soccer Mommy, Mitski and Boygenius, Annie Blackman '20, who is scheduled to perform at SXSW in 2022, might feature prominently on next year's list. After graduating from Kenyon, the English major and musician from Montclair, New Jersey, signed with independent music label Father/Daughter Records. Through them, she has released a set of singles that have gained traction on TikTok and other social media platforms, including the song "Glass House," which features production by Evan Rasch '17 and drums by Carl Lehman '17. Stereogum described the song as "a strummy and melodic soarer with some cutting lines." Stream Annie's songs on Bandcamp.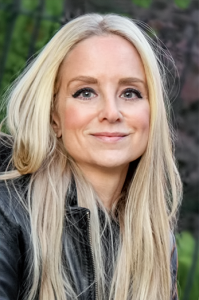 Jenna Blum '92, an English major at Kenyon, beautifully describes how a pet can be one's "grip on home, security and love" in her new book "Woodrow on the Bench: Life Lessons from a Wise Old Dog." Calling the handsome black lab "the George Clooney of dogs," Blum's heartfelt writing about "the sorrow and joy, the sweetness and grief" of his life and death landed "Woodrow on the Bench" on AARP's authors' picks of the best books of the year and as the December pick for Boston.com's book club. The notion "that Blum's entire emotional life was tied to an animal that she knew she'd outlive runs through the book," says Publisher's Weekly. "Instead of paralyzing her into inaction, Woodrow's fate became a catalyst, allowing her, after a lifetime of staunch self-reliance, to finally let people in."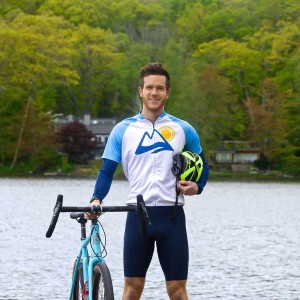 Ben Grannis '17 biked through Ohio and past Gambier in August, but he didn't stay long — he was on a 10,000-mile ride, rolling from Massachusetts, to Washington, to California, and then to Florida. Working with the organization TextLess Live More, Grannis used his ride to raise awareness of the dangers of distracted driving. Along the way, Grannis' ride attracted local news coverage from the News-Times in Danbury, Connecticut, the Berkshire Eagle in Pittsfield, Massachusetts, KUSA in Denver, KPCW in Park City, Utah, KTVZ in Bend, Oregon, the Kenyon Collegian, and more, all of it designed to encourage drivers to put their phones down and keep their eyes on the road. But his goal didn't stop there. "My mission extends beyond road safety," the Kenyon economics major wrote on his website. "It's to illuminate, illustrate, and demonstrate the benefits of life away from technology."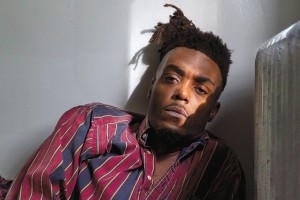 In a Q&A with Interview magazine, Jamal Jordan '12 told journalist Juliana Ukiomogbe: "Good writing promotes empathy — and call me corny, but I think empathy is the only thing that will save us." In his first book, "Queer Love in Color," Jordan documents 40 queer couples and families through portraits and prose, honoring an inclusive vision of love, affection and family across the spectrum of gender, race and age. The book grew out of a 2018 article he wrote for the New York Times that went viral. He had pitched the article while feeling down about an unrequited crush, he told Sam Sanders of NPR's "It's Been A Minute." Jordan elaborated: "I don't know what straight people do, but I imagine that if I were a straight person and I was sad about love, I would, like, look at rom-coms and convince myself that things would be OK. I'm a gay Black dude. I didn't have that. So I wanted to go and make that for myself."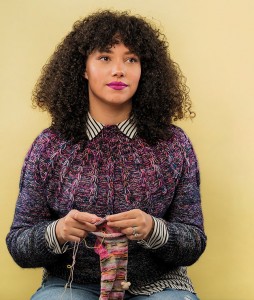 Plenty of people have taken up hobbies like knitting during the pandemic, but few have put their skills to as good use as Darci Kern '14. In March, the history major and speech pathologist living in St. Louis was featured in a New York Times article about Black women's oft-overlooked role in the knitting world. Inspired by a picture of Sojourner Truth knitting, Kern photographed herself in the same pose, and has gone on to increase the visibility of Black women knitting by recreating images of white women knitting. "Black people have given this country so much, and as someone who is a direct descendant of people who picked cotton, I think it's such a travesty that the whole legacy isn't mentioned," Kern said. Check out her Knitting While Black series on Instagram, and coverage in the most recent Kenyon Alumni Magazine.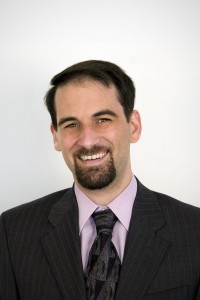 Ian Millhiser '00 comments regularly on the activities of the Supreme Court and other legal matters on Vox.com, in TV appearances and on Twitter. In September, though, he spoke to America's reigning queen of interviews, Terry Gross, on NPR's Fresh Air. With abortion rights currently being challenged in many states nationwide, the Kenyon philosophy major (with a J.D. from Duke) discussed the future of Roe vs. Wade and other topics from his new book, "The Agenda: How a Republican Supreme Court is Reshaping America." While the decline of liberal democracy in America might not be the most pleasant topic, trust Millhiser to chronicle it with thoughtfulness, intelligence and wit.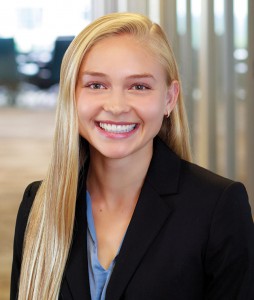 Many recent grads spend their first summer post-college figuring out what to do next, but not Eleanor Tetreault '21. Shortly after her Commencement in May 2021, a paper on which the psychology major was the lead author appeared in the Journal of Adolescent Health and was cited widely (and explored in the Kenyon Alumni Magazine). Tetreault worked on the paper alongside researchers at the Ohio State University during her experience the previous summer as a Pelotonia Summer Research Intern, finding that a third of surveyed young people reported worsened mental health brought on by the COVID-19 pandemic. "It is an amazing opportunity to get one-on-one research experience with a professor that not many undergrads get to have," Tetreault said.