Phillip Diamond '24 is a math major, and Andrew Van Horn '25 majors in molecular biology, but there's at least one chemical formula they're both familiar with: AuH2O.
This year, Diamond and Van Horn are two of just 413 college students nationwide — and only 12 in Ohio — to have their efforts recognized with a prestigious Goldwater Scholarship. Goldwaters are considered the premier award for undergraduate research in mathematics, engineering and the natural sciences, and Kenyon students are frequently recognized by the competitive program after being nominated by College faculty through a rigorous screening process.
The honor, intended for students who plan to continue their research in graduate school, provides each winner with up to $7,500 for tuition and other education-related expenses. According to the Goldwater Foundation, 1,267 natural science, engineering and mathematics students were nominated by 427 academic institutions for this year's awards, from an estimated pool of over 5,000 college sophomores and juniors.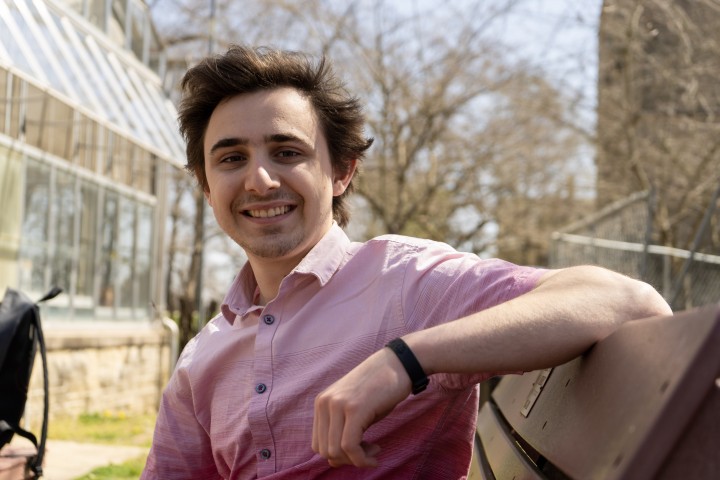 Diamond, who is from Yellow Springs, Ohio, plans to pursue a doctorate in mathematical physics and to eventually teach at the college level. "I'm particularly intrigued by the oddities of quantum physics, and I want to use those oddities to discover new math," he said. "I want to blend math and physics to the point where things get really interesting in both fields." Outside of the Science Quad, Diamond plays alto saxophone in the Kenyon Jazz Ensemble and is a member of the sketch comedy group Beyond Therapy.