A native of Nigeria, Kohkoh Memeh '25 expected things to be different when she went away to college, but she was unprepared for just how different it turned out to be — and how she would react.
"There were so many people here that weren't like me. I felt like I needed to become like them to fit in," she said.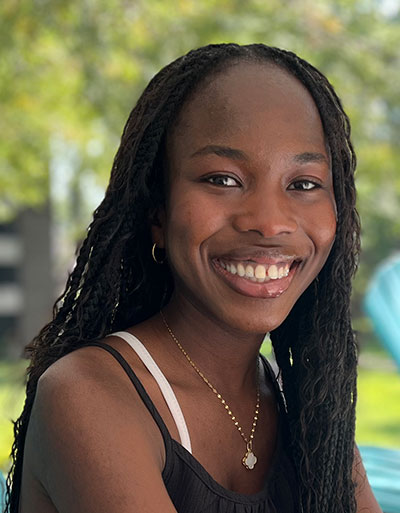 Memeh found herself unconsciously changing in both small and significant ways — including the way she spoke.
"My accent changed the first year that I was here," she said. "I sounded completely American."
The challenges that Memeh faced as a new student at Kenyon — and how she overcame them — were related as part of Kenyon Monologues, an annual program put on during new student orientation by the Office of Diversity, Equity and Inclusion (ODEI).
This year's event took place on Wednesday, Aug. 23, and featured presentations in Rosse Hall from four members of the Class of 2025: Juwan Jackson, Memeh, Hannah Sussman and Guagui Vallejos. This was followed by small break-out sessions across campus.
The goal was to show newcomers how other Kenyon students have found community on campus, the difficulties they experienced along the way, and their strategies in finding success, said Lynn Hampton, director of diversity, equity and inclusion.
"It's a way of helping them early on to establish a sense of connection, establish a sense of belonging, a sense of community, and then being comfortable with the idea that you can connect across differences," Hampton said.
"Students tend to respond very well to their peers, kind of sharing their truth and stories," she continued. "We can say it, but I think it has another level of authenticity and truth to it when your peer is saying this."
Sussman said that she was deeply affected by her own experience attending Kenyon Monologues as a new student.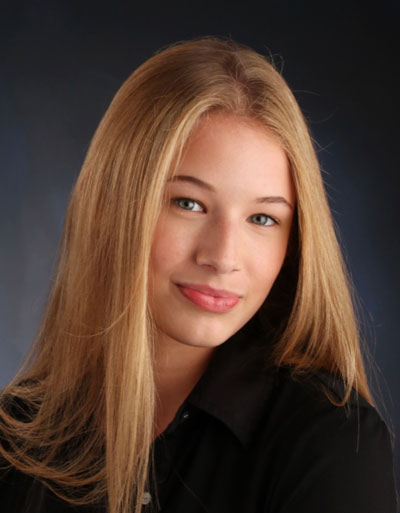 "That was the first time that anyone dared to burst this bubble and be more honest and say that while college can have all of these amazing things, it's also a much more complex and nuanced life experience. … Having students that were willing to go up in front of the whole freshman class and talk about the times in which they had had a hard time in college and then been able to overcome that was really influential for me," she said.
A sociology major from outside Chicago who has narcolepsy, a sleep wakefulness disorder, Sussman spoke to new students about finding her place in the disability community on campus and how that led her to start DISCO, Kenyon's Disabled/Chronically Ill Student Community Organization.
"The biggest thing that I focused on explaining to people was that there is no college that has everything that you could possibly need already in it for you. And so the biggest thing that I was able to gain from Kenyon was a really fantastic support network of people who were there to help me build and find and achieve everything that I needed."
For Memeh, who is president of the African Student Association, her aim was to take her experience as an international student and convey something universal through Kenyon Monologues.
"Being yourself is the best that you can be," she said.
It took some effort — and patience — for her to connect authentically with her peers, but she was able to find like-minded students by joining student organizations like Sunset Press and even initiating conversations with strangers over lunch at Peirce Hall.
"Every freshman wants to have their big group of friends and meet their people immediately, but it happens naturally when you don't expect it to happen," Memeh said.