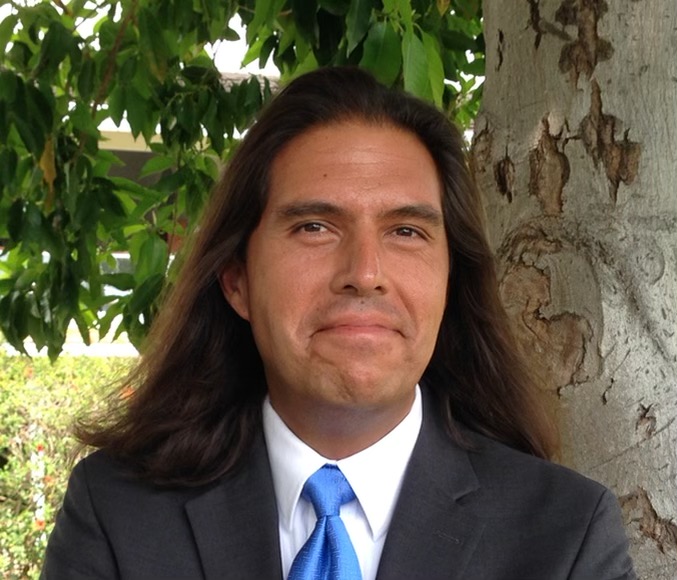 Following a national search, Celestino Limas has been named Kenyon College's next vice president for student affairs. He will join the campus community on August 19, just before students arrive for the fall semester.
"I am delighted to have Celestino as a partner at such a crucial time," said President Sean Decatur. "The past three semesters have been like no other, and our future will be shaped by the steps we take now to redefine and renew our sense of community."
"Throughout his career, Celestino has demonstrated a deep commitment to engaging students meaningfully and openly," said Decatur. "This came through in the search process, as did his fundamental belief that inclusive excellence is integral to a liberal arts education."
Limas joins Kenyon after serving as vice president for student life, diversity and inclusion at Elizabethtown College in Pennsylvania. He has spent much of his career at small liberal arts colleges — Lewis and Clark, Lafayette, among others — where living and learning are inseparable. In addition to holding leadership roles in student affairs, Limas was responsible for leading college-wide diversity, equity and inclusion efforts at three institutions.
"I am thrilled to be joining the Kenyon community and helping the College live its mission," said Limas. "President Decatur has set forth a vibrant agenda for the campus and it gives me purpose and pride to be a part of that journey."
As vice president for student affairs, Limas will foster the ongoing development of an increasingly diverse residential community, where students are encouraged to be responsible citizen leaders, facilitators, and active participants in campus life. He will provide support and direction to a dedicated student affairs team, who assist students in integrating all aspects of life outside the classroom — residential life, health and wellness, safety, athletics, extracurriculars, and fostering a sense of belonging.
"Celestino embraces Kenyon's commitment to community and campus life," said Trustee Nina Freedman '77 H'92 and longtime chair of the Board's student affairs committee. "Among the College's strengths are the lifelong bonds forged on Kenyon's campus. Celestino will have ready collaborators among us all in advancing the initiatives that solidify and strengthen these bonds."
Limas holds a doctorate in educational leadership, a master's in special education and a bachelor's in psychology. He has taught American Sign Language and other courses at several institutions, and draws on his experience in and out of the classroom to forge relationships between academic and student affairs.
"The students of Kenyon are extraordinarily impressive and it will be a joy to serve them and all colleagues on the Hill each and every day," said Limas.
The search committee included four students, four faculty members, three staff members and three trustees. It was led by Sheryl Hemkin, associate provost and professor of chemistry, with assistance from Storbeck Search.