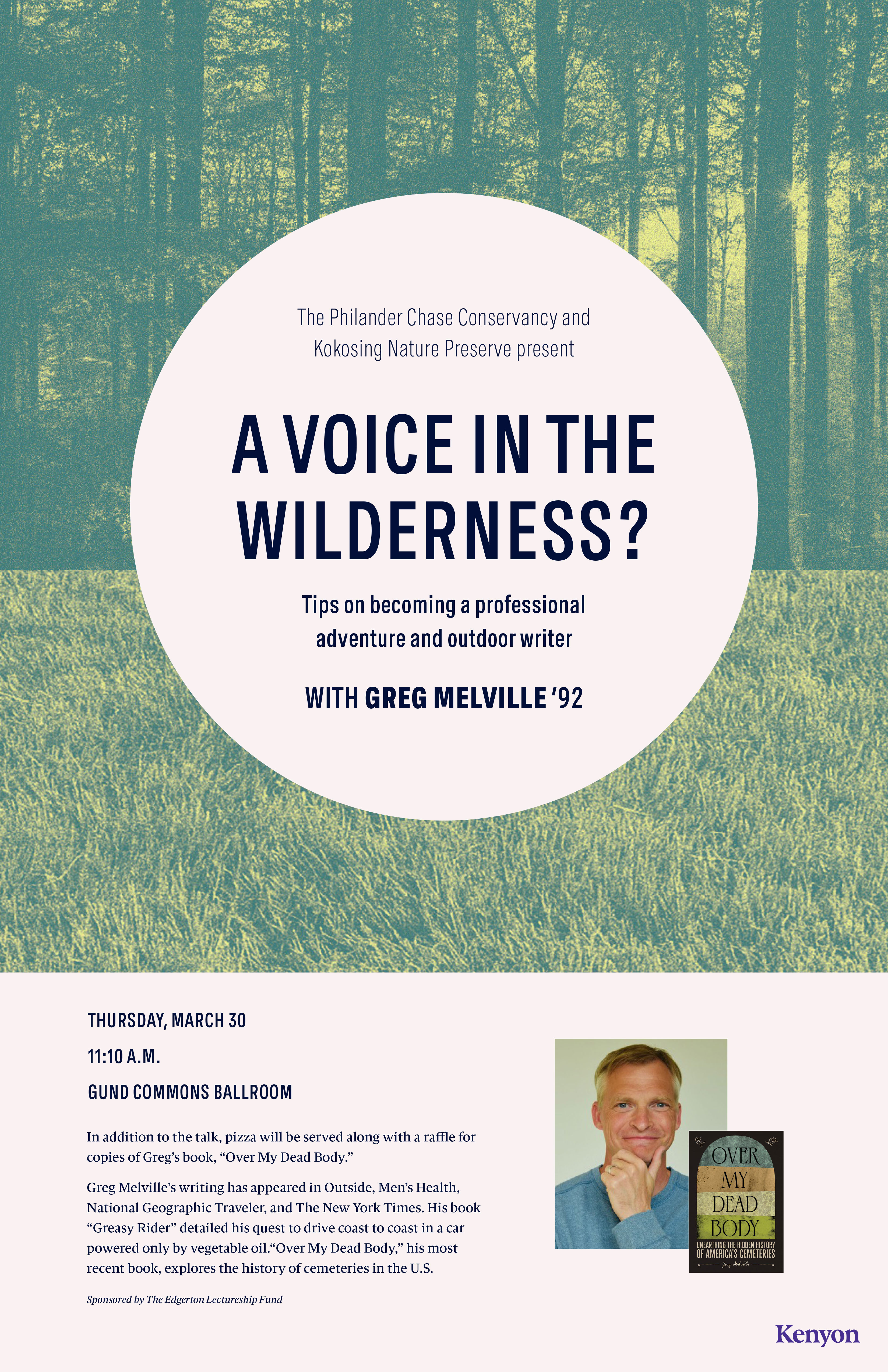 In addition to the talk, pizza and cookies will be served along with a raffle for copies of Greg's book, "Over My Dead Body."
Greg Melville's writing has appeared in Outside, Men's Health, National Geographic Traveler, and The New York Times. His book "Greasy Rider" detailed his quest to drive coast to coast in a car powered only by vegetable oil. "Over My Dead Body," his most recent book, explores the history of cemeteries in the United States.
Sponsored by the Edgerton Lectureship Fund.