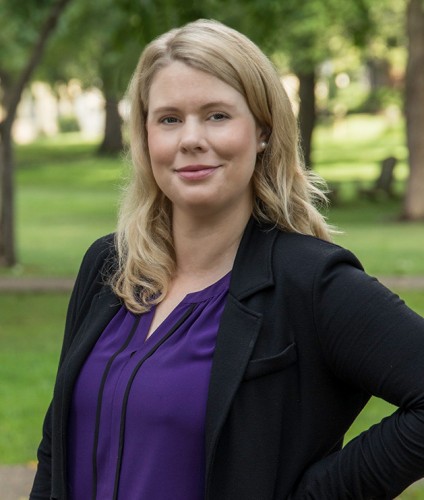 Molly Gutridge, a proud member of the Kenyon Class of 1999, returned to the Hill as the assistant director of annual giving in November of 2017. Her primary responsibilities are centered around the Kenyon Parents Fund and the Office of Annual Giving's direct marketing efforts.
An experienced fundraiser, with more than 15 years of development, program and event planning experience, Molly was previously director of programs for the Manhattan Institute's Adam Smith Society, a chapter-based community of business school students and alumni dedicated to exploring the links among the economy, government and society. From 2003 to 2006, she served as the Manhattan Institute's director of development and from 2007 to 2013 she was a principal at the boutique consulting firm Revere Advisors, where she worked with numerous think tank and non-profit clients.
Molly holds a master's degree in political science with a concentration in political philosophy from Fordham University. Her undergraduate work at Kenyon cemented her belief in the power of a liberal arts education and she has made it her life's work to create environments that foster student achievement and to help build the foundations of institutional success. She resides in Utica with her husband Matthew.
Education
2003 — Master of Arts from Fordham University
1999 — Bachelor of Arts from Kenyon College