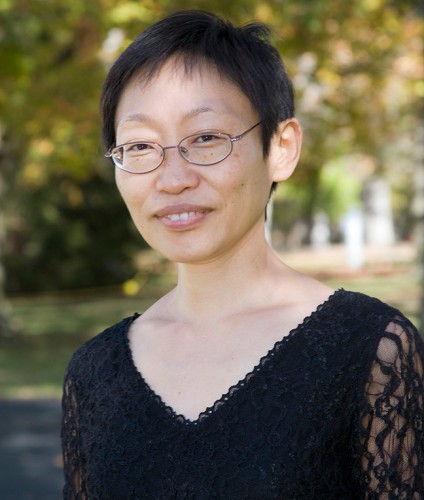 Affiliated Departments & Programs
Galina An was born in the former Soviet Union republic of Kazakstan. After completing high school in Taldykorgan, she entered Kazak State University in the capital, Almaty, where she studied the mechanics of fluids and gases. After completing her studies, she was employed by the university, modeling dynamic processes in internal combustion engines using computer programs.
After the breakdown of the Soviet Union, An became interested in economics and entered the master's degree program at Kazakstan Institute of Management, Economics and Strategic Research. A year later, she received a scholarship from the U.S. Agency for International Development (USAID) to study at the University of Colorado, where she earned both her master's degree and doctorate in economics.
With regards to Kenyon College, An said, "I was drawn by the beauty of the campus and the greatness of the people - faculty, students, and staff - at Kenyon." An currently teaches a variety of economics courses ranging from introductory classes to honors seminars, as well as contributing to various journals.
Education
2004 — Doctor of Philosophy from Univ Colorado Boulder
1997 — Master of Arts from Univ Colorado Boulder
1996 — Master of Arts from Kazak Institute of Mgmt
1987 — Bachelor of Science from Kazak State University