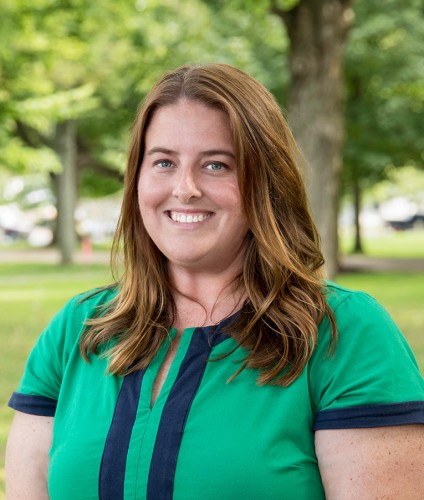 Annie Gordon came to Kenyon in 2018 after a decade managing outreach to the 200,000 alumni in Ohio State University's College of Arts and Sciences.
At OSU, Gordon managed three staff positions that coordinate state, regional and national alumni engagement programs and events to build a philanthropic pipeline. Her team oversees large-scale college events such as an alumni awards banquet, donor recognition events, and homecoming-reunion weekend events.
Gordon received her bachelor's degree from OSU in 2004.
She began her career at OSU's College of Social Work working with both alumni and development operations. While there, she increased gifts to the College of Social Work by more than 30 percent and increased college activity more than $1,000,000 in the 2007 fiscal year. 

In her post at OSU, she assisted in the launch of the College of Arts and Sciences' first ever alumni and student mentorship program. Gordon also created a comprehensive alumni action plan to complement the college's strategic plan.
Education
2004 — Bachelor of Arts from The Ohio State University