The Rave Guardian App can be downloaded from the iOS App Store or Google Play and provides several tools you can use to enhance your safety on campus:
Emergency calls & safety tips: Call or provide tips (including photos) to Campus Safety about an unsafe situation on campus, or call 911 directly from the app.
Directly contact friends or family: Import contacts and communicate directly with trusted contacts.
Set a safety timer: If you're heading out alone, set a safety timer. The app automatically notifies your contacts if the timer expires before you disable it.
Guard someone else: Receive safety notifications on behalf of others.
Create a safety profile: Automatically share key information about yourself, including a photo and information about medical conditions or allergies, in the event of an emergency.
The app includes step-by-step instructions for configuring and using each of these tools. View a preview of the setup process.
Troubleshooting
If you've downloaded the Rave Guardian app but it won't open on your mobile device, consult instructions for managing apps on your iOS or Android devices. For more assistance, contact Helpline.
Setting up Rave Guardian
Below is a brief overview of the steps you'll take when you open and configure the Rave Guardian mobile app for the first time. The following screenshots were taken on an iOS device, and the Android app looks similar.
Step 1: Enter your mobile phone number and Kenyon email address.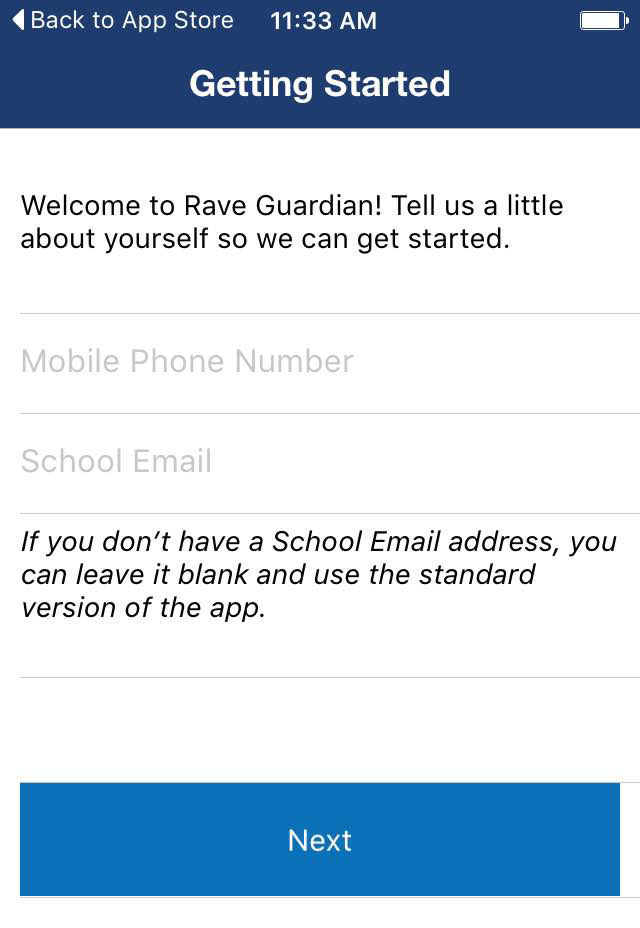 Step 2: Register your account with Rave Guardian
At this screen, you'll confirm information about yourself and your Rave Guardian account. You'll enter your first and last name, select a username, create a password, and select a security question and answer.
Step 3: Confirm your mobile number
In the next step, you'll review your mobile number to ensure that it's correctly entered. At the same time, Rave Guardian will send your phone number an SMS containing a confirmation code. Enter the code on this screen, then tap "Confirm Phone."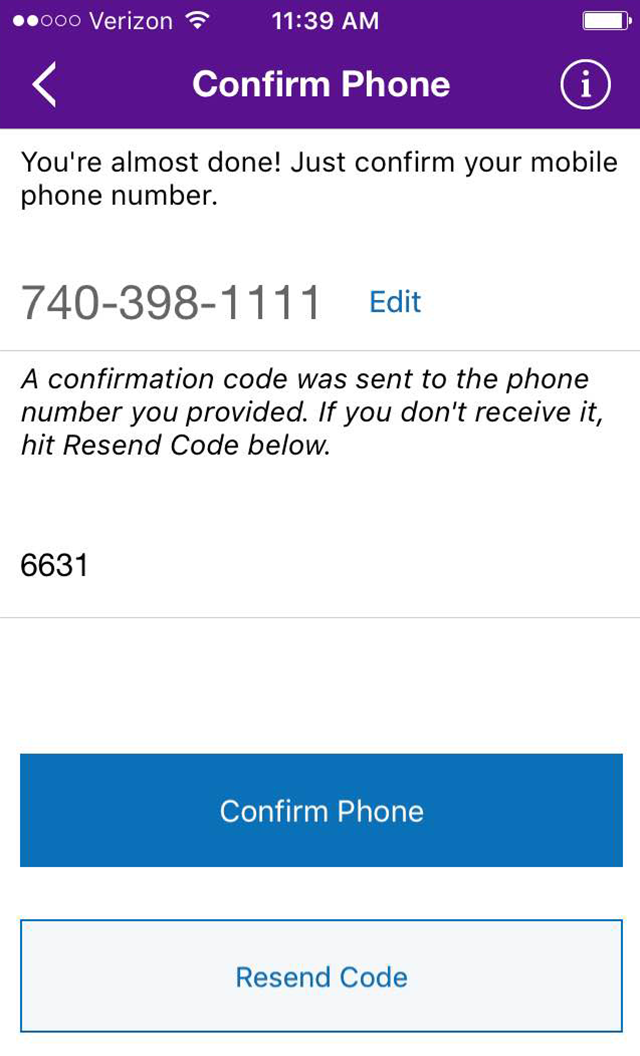 Step 4: Begin using Rave Guardian
After you confirm your phone number, you'll see the main Rave Guardian screen. Tap any of the icons to explore and use the app's features.