For each initiative listed below, Kenyon will undertake a series of actions. The following includes illustrative actions that are key to bringing the initiatives to life; this list is not exhaustive and others may be required.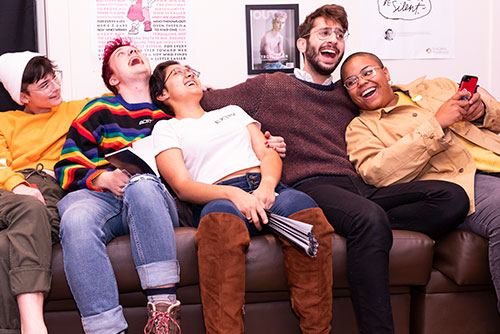 Inclusive Excellence
Kenyon will strengthen its commitment to inclusive excellence by enrolling, retaining and graduating a student body that is representative of the talent and diversity of our nation and the world, by recruiting and supporting a faculty and staff that are reflective of the Kenyon student body of the future, and by providing continued support for pedagogical innovation to promote inclusive teaching.
• Effectively recruit a student body that more closely resembles the national population and assembles a wide range of international students as well.
• Expand opportunities for non-traditional students, such as community college transfer to Kenyon.
• Restructure and build upon existing partnerships such as the Kenyon Academic Partnership (KAP) program.
• Build robust systems of support for a more diverse and evolving student body to encourage retention, including supporting the Kenyon Interfaith Partnership and making more of the campus accessible to those with mobility challenges.
• Augment support services for international students with special attention to the programs that help them better integrate into the Kenyon community as a whole.
• Enhance the capacity of our faculty and staff to be effective teachers and mentors for the evolving student population.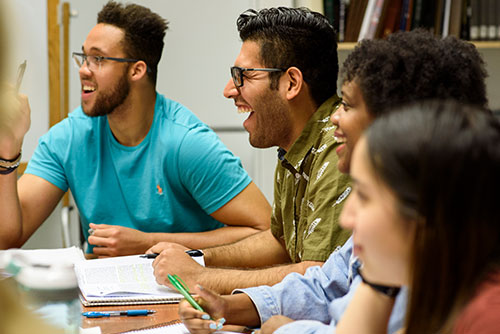 Community Building
Kenyon will prioritize community-building and forming connections as integral components of the campus experience so that each student, as well as each faculty and staff member, has a strong sense of belonging and opportunities for meaningful participation.
• Create spaces and relevant programming conducive to community-building in the newly constructed and renovated residential buildings.
• Strengthen the integration of programming aimed at generating belonging for all members of the community (across divides of race, class, nationality) into the co-curriculum.
• Develop a comprehensive, sustained and effective first-year experience, including an expanded orientation.
• Build on a shared sense of place to promote environmental literacy.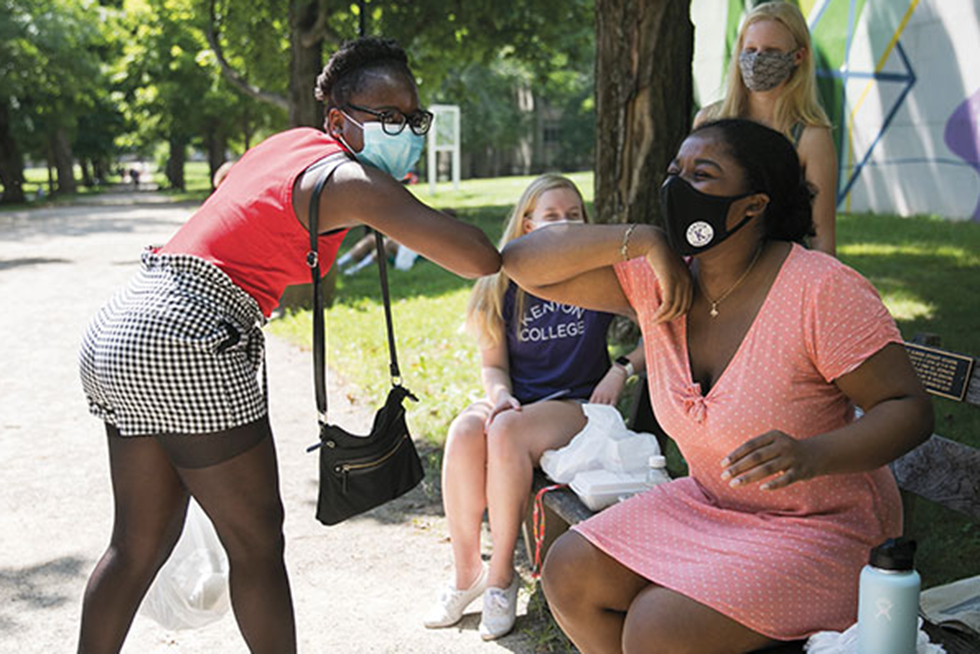 Health and Wellness
Kenyon will implement a holistic approach to health and wellness, recognizing the particular mental health challenges faced by students emerging from the pandemic, so that each student learns to balance academic, financial, social and health-related demands independently.
• Coordinate the efforts of the Cox Health and Counseling Center, Spiritual and Religious Life Office, and Athletics, Fitness and Recreation Department to provide a broad set of options for holistic health and wellness.
• Invest in national expertise to assess Kenyon's systems of health and wellness and develop programming to promote mental health for all Kenyon students, with a focus on meeting the needs of students of color.