For each initiative listed below, Kenyon will undertake a series of actions. The following includes illustrative actions that are key to bringing the initiatives to life; this list is not exhaustive and others may be required.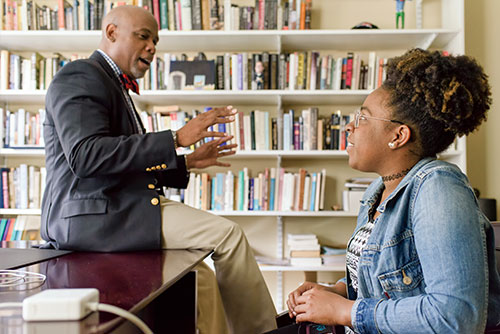 Faculty
Kenyon will deepen and increase support for its current and future faculty community so that, post-pandemic, the College's evolving student body continues to benefit from excellent, committed teacher-scholars recruited from a broad range of sociodemographic backgrounds.
• Recruit, retain and promote a community of faculty that reflects the diversity of our future student body.
• Provide ongoing support for faculty research through resources devoted to faculty development.
• Strengthen and support the new Office of Sponsored Faculty Projects while also recognizing and promoting faculty research projects in the media through our Office of Communications.
• Provide faculty development support for other initiatives proposed in this plan.
• Support faculty who wish to build on the skills in online and remote teaching that they developed during the pandemic.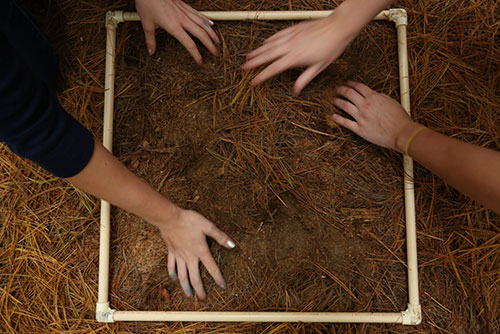 High Impact Practices
Kenyon will further expand and promote high-impact practices so that all students graduate with the ability to connect classroom-based learning with "real-world" problem-solving, drawing on the participation of Kenyon alumni and parents where appropriate.
• Incorporate internships more fully into the curriculum.
• Strengthen partnerships with centers and campus organizations (Gund Gallery, Kenyon Review, Philander Chase Conservancy, Brown Family Environmental Center, Office of Community Partnerships, etc.) to make opportunities explicit and more readily interfaced with the curriculum.
• Support faculty research that can incorporate opportunities to include student contributions.
• Enhance the ways that academic advising supports students to integrate campus work experiences, internships and other opportunities into their academic experience.
• Leverage our alumni and parent networks to grow the number of internship and professional development opportunities available.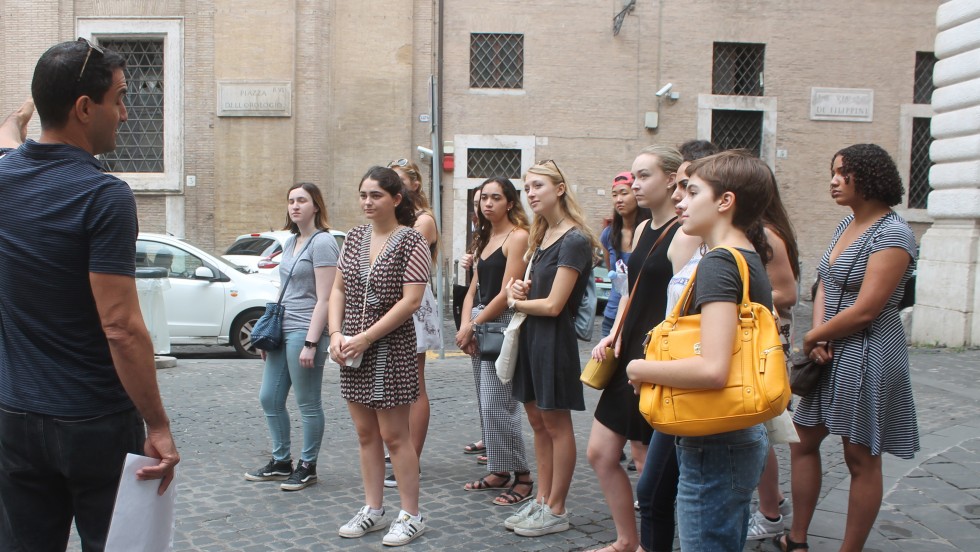 International Experiences
Kenyon will expand existing opportunities and create new opportunities so that every student has a firsthand learning experience in a culture different from their own.
• Expand off-campus study opportunities and internships and create meaningful international experiences, such as course-embedded travel and winter term programming, that are alternatives or complements to traditional semester abroad models.
• Build partnerships with institutions abroad.
• Enhance the already strong global curricular elements on campus.
• Promote faculty development in global endeavors, both curricular and scholarly.
• Ensure that all students feel that having an international experience is an important part of a Kenyon education and is accessible to them, regardless of their major or participation in campus-based extracurricular activities.
Computational Studies
Kenyon will create an interdisciplinary computational studies program so that students gain undergraduate-level competencies in computer science informed by the liberal arts.
• Develop a computational studies program that draws from a broad range of academic disciplines and establishes a new major.
• Provide curricular access to all students who wish to develop their technological literacy and computational skills.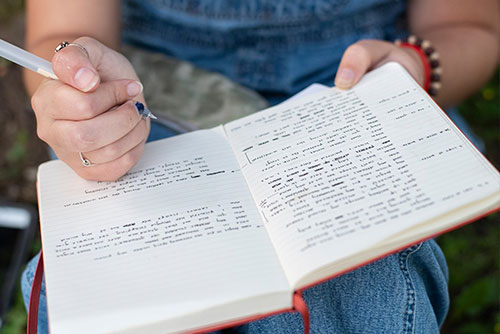 Writing
Kenyon will further embed writing across the curriculum so that its students graduate with exceptional writing skills that translate into many aspects of their professional and personal lives.
• Expand offerings in writing-intensive courses throughout the curriculum, supporting interdisciplinary initiatives that center writing (such as Science and Nature Writing).
• Emphasize writing as an essential skill for post-graduate success.
• Highlight the beauty and power of high-caliber writing.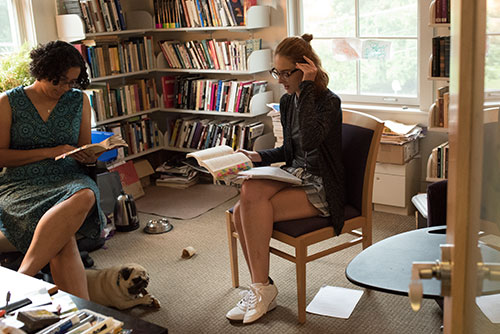 Integrated Advising
Kenyon will strengthen the impact of its advising approach so that every student charts a cohesive and purposeful undergraduate experience, recognizing that advising encapsulates a broad range of interactions, including academic advising, coaching by the athletics staff, the specialized guidance offered by offices such as the Center for Global Engagement, Student Accessibility and Support Services, and the Career Development Office.
• Support students through academic advising as they integrate co-curricular programming, high-impact experiences and the residential experience throughout all four years.
• Further enhance the faculty-centered advising system.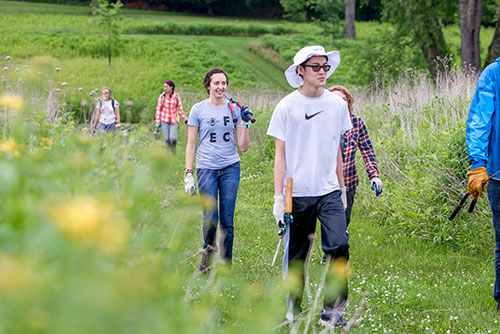 Environmental Literacy
Kenyon will embed sustainability across the curriculum and leverage the Green Centers more effectively so that all students gain an understanding of the natural and built environment, their interconnections, and the links between human prosperity and ecological health.
• Embed sustainability experiences in courses, co-curricular activities and student life to leverage the Green Centers more effectively and foster high-impact practices geared towards environmental literacy.
• Increase faculty engagement by promoting and rewarding "sustainability learning" as we have with community-engaged learning.
• Enhance the environmental studies major by expanding the faculty who can teach in the environmental studies curriculum and creating a physical home for students and faculty.
• Build a culture of environmental stewardship by integrating it into orientation and by acknowledging the tradeoffs in our actions (for example, while we place a high value on expanding international experiences, those will likely increase our carbon footprint).