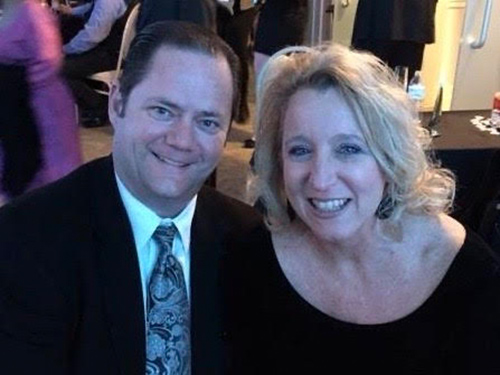 Dear Kenyon Parents,
We are very happy to have your student attending Kenyon and are looking forward to getting to know you. Though this academic year is starting in an unusual fashion, we're sure you've learned by now that Kenyon remains a special place. The College has a deep sense of community where students truly feel connected and supported by one another, but they also work hard and have fun. This community extends to you as parents and family members — Kenyon encourages the development of relationships among you, members of the faculty, administration, and staff.
We are honored to serve as co-chairs for the 2020-21 Kenyon College Parents Advisory Council (PAC). PAC serves as the executive body of the Kenyon Parents Association and you are automatically a member as a family member of a Kenyon student. PAC supports Kenyon by encouraging our philanthropy and represents parents with an overarching goal of providing a positive experience for all Kenyon families.
As parents of a junior, who is not on campus this fall in accordance with the College's goal to reduce density but who is excited to return in the spring, we urge you to keep up to date with what is happening on campus, especially given the current state of the nation. Please consider reading both the Kenyon Collegian and the Kenyon Thrill, which are published weekly online. You may also review the Kenyon College events calendar (there are some virtual events in which parents can participate, always worthwhile). Don't forget to also monitor Kenyon's Instagram or Facebook page, which are filled with updates on the current happenings on campus. And finally, you can follow Kenyon, President Decatur, the Collegian and the Thrill on Twitter for real-time updates. Because this is an unusual year, connecting virtually with your student and with Kenyon will be even more important. For its part, the College's Office of Communications will be sending weekly updates to families to keep us updated on the semester and COVID-19 management.
We are so pleased that our daughter chose Kenyon. It is a special place, and we are especially grateful for Kenyon's encouragement of family participation. It is apparent to us that the administration, faculty, and staff relish the interaction, feedback, and support from families. You can make a difference to Kenyon and support this special place by speaking to prospective parents, providing career counseling to upperclass students, offering internships at your place of business through the Career Development Office, sharing your expertise with professors and students, supporting regional efforts, and by supporting the Kenyon Parents Fund, which provides vital financial support to the College.
While we cannot have an in-person Family Weekend this October, we do hope you will participate with us virtually in the activities that Kenyon and PAC will offer during the month of October.
We look forward to our own return to Kenyon and to connecting with all of you on Middle Path as soon as we are able!
Best wishes,
Dawn and Larry Wiese P'22